Yellowbird Resource Page
Here are a few documents to help you figure it all out. Click for the big version. These are plenty big enough to read, but your browser may not show you that. Download them. Special Thanks to Heiko Kraatz of www.Bandit-Trans-Am.de for many of these scans and Anne Clendenny for sending in a build sheet and trim tag information.
Paint Codes
A word on interior colors: There is a flat and semi-gloss listed. The flat is obviously used on the top of the dash, but I wasn't really sure if it was used elsewhere. Recently, in a set of Rinshed-mason paint chips, I found the following statements:
FLAT (SUEDE) COLORS
USED ON:
Upper Instrument Panel, Radio Speaker Grille, Glove Box Door, Package Shelf and Valance, Rear Window Defogger Grille.
SEMI GLOSS COLORS
USED ON:
Garnish Molding, Roof Rails, Windshield Pillars, Steering Column Jackets, Floor Console.
Decal Information


Yellowbird Decal Placement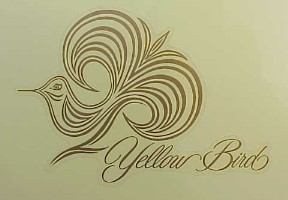 Bird decals are being produced by both Stencils and Stripes and Phoenix Graphix
Yellowbird Stripe Part Numbers (courtesy Heiko Katz)
Yellowbird Build Sheet
This example sent in by Anne and Jim Clendenny



1980
Trim Tags
Transcribed from the Clendenny's Yellowbird

80 10A 2FS87L016282
62B 56L 56U W
A51 --- T33025778
Fun with Marketing
Here's a memo from Pontiac entitled "What is a Yellow Bird?". Read it!
Pontiac claims "The Yellow Bird should be very appealing to female prospects." I thought so too.