Paint Codes
A word on interior colors: There is a flat and semi-gloss listed. The flat is obviously used on the top of the dash, but I wasn't really sure if it was used elsewhere. Recently, in a set of Rinshed-mason paint chips, I found the following statements:
FLAT (SUEDE) COLORS
USED ON:
Upper Instrument Panel, Radio Speaker Grille, Glove Box Door, Package Shelf and Valance, Rear Window Defogger Grille.
SEMI GLOSS COLORS
USED ON:
Garnish Molding, Roof Rails, Windshield Pillars, Steering Column Jackets, Floor Console.
Decal Information


1977 Formula Decal Placement (there are no instructions for the 77 or 78 Skybird)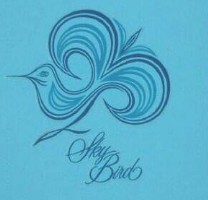 Bird decals are being produced by both Stencils and Stripes and Phoenix Graphix
Part Numbers
Skybird Stripe Part Numbers (courtesy Heiko Kraatz)
Note that the front diagram serves Formulas also, and some Formula decal part numbers are mixed in there. The side and rear views are purely Skybird.
Skybird Build Sheet


1978, Joe's
Skybird Trim Tags
Joe P's Trim Tag on a 77: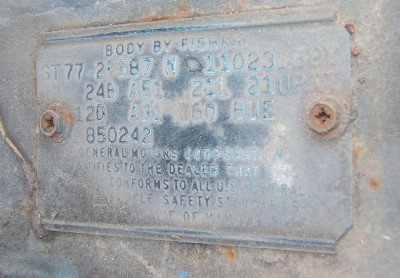 This car is a 77, built during the week of Christmas, 1976. It has a woodgrain dash now, which I assume is original.

Debby M's Trim Tag, on her very pristine 77: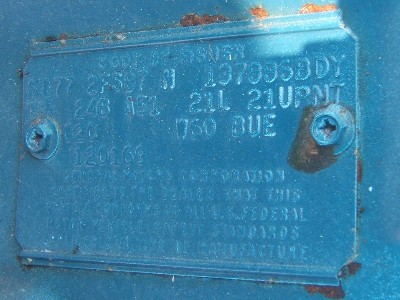 This car is a 77, built in February 1977 with a woodgrain dash.
John G's Trim Tag, on a 77: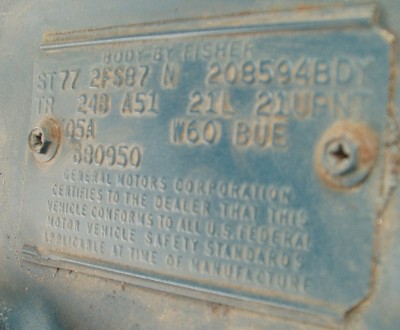 This car is a 77, built in May of 1977 with a woodgrain dash.
Text sent in by Ron from Birmingham:
ST 77 2FS87 N 237372 BDY
24B A51 21L 21U
06B A31 W60 BUE
980770
The car is a 77, built June 1977. It does have an engine-turned dash. So we have one hit so far!
Joe's Trim Tag: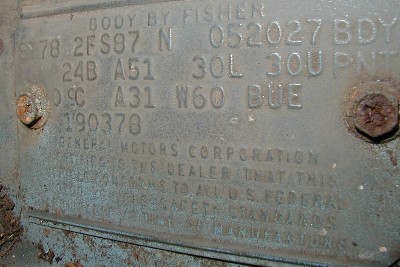 My car was built in September, 3rd week, 1977. This is quite early in the 78 model year. My car has a blue-tinted engine turned dash.
I don't remember where I got this one: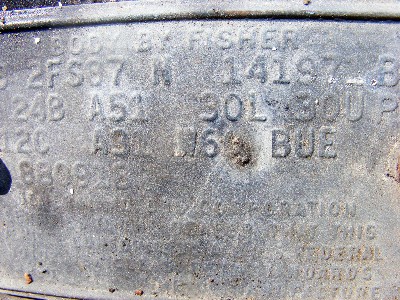 This car was built the week before Christmas, 1977. The car is a 1978 model.
Here's the tag from Anthony W's 1978 Skybird with Fisher t-tops (one of a kind?)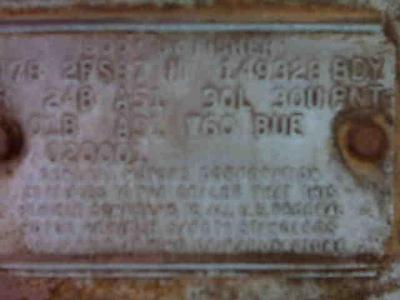 This car was built the 2nd week of January 1978, at the very end of Skybird Production.
All these tags are from Norwood, and they are stamped W60, denoting Skybird. I don't think a Van Nuys trim tag would be stamped, but in either case, the paint color would prove what's a Skybird and what's not. Notice the "BUE"; it stands for Blue, but it's a little unclear why they needed to add that.
Whitewall Tires
Personally, I don't think Skybirds look quite right without original-looking tires. My Skybird came with a full-size spare, and it was still in the trunk. It's a Uniroyal FR78-15 Steel Belted Radial.