Thanks for tuning in to Team Hoghead's Latest Adventure: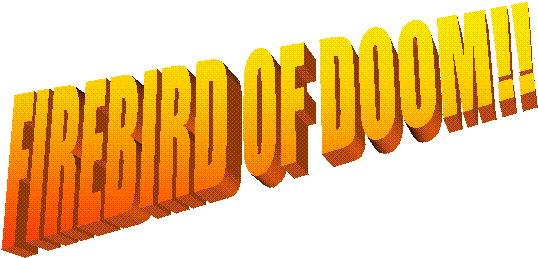 As we join our Firebird finagling duo, we find them on a mission to extract a 1972 Firebird, but there's trouble afoot...
The mission sounded simple... meet at 17:00 hours (5:00 p.m. for you civilians) with the Team Hoghead Mobile Extraction Unit (you know.... truck, trailer, air tank, electric winch, chains, tools, etc.) and journey to an undisclosed rural extraction site by 18:00 hours (6:00 p.m.). Complete the extraction of subject, 1972 Firebird; transport to Top Secret Storage Facility; and return to Home Base by 20:30 hours (8:30 p.m.).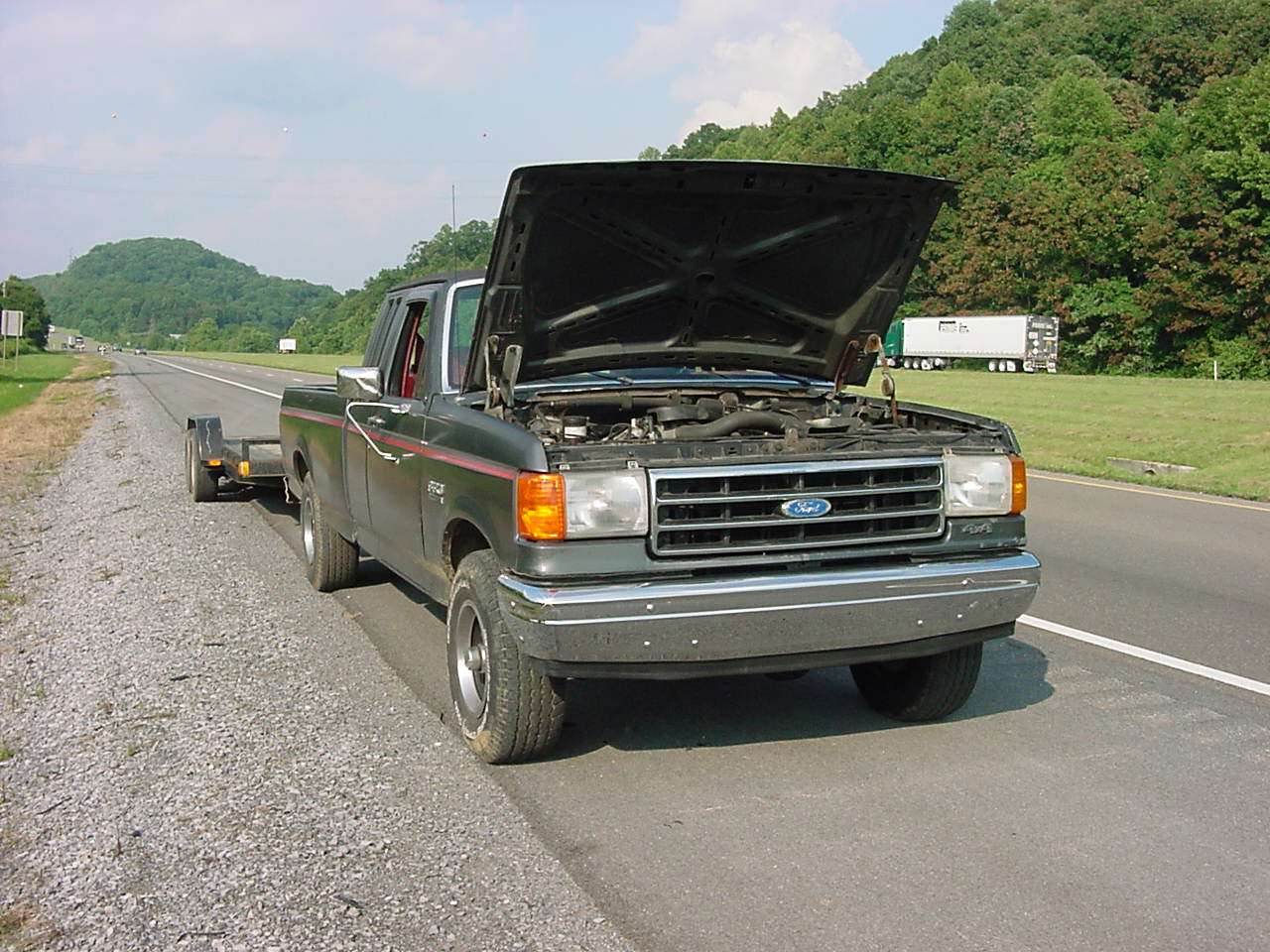 At 17:30 hours (surely you can figure out what time it is by now) Team Hoghead found themselves parked in the emergency lane on an interstate highway... with a potential bad ignition module and no spare parts... sabotage?... could be possible... recent intelligence reports stated that members of the Camaro Restoration And Parts (CRAP) were growing increasingly agitated by Team Hoghead's efforts in the F-Body circles to promote the Firebird. The call was placed on the Hog-a-phone to whom we'll call "Big Daddy" back at the Top Secret Storage Facility to apprise him of this dire situation...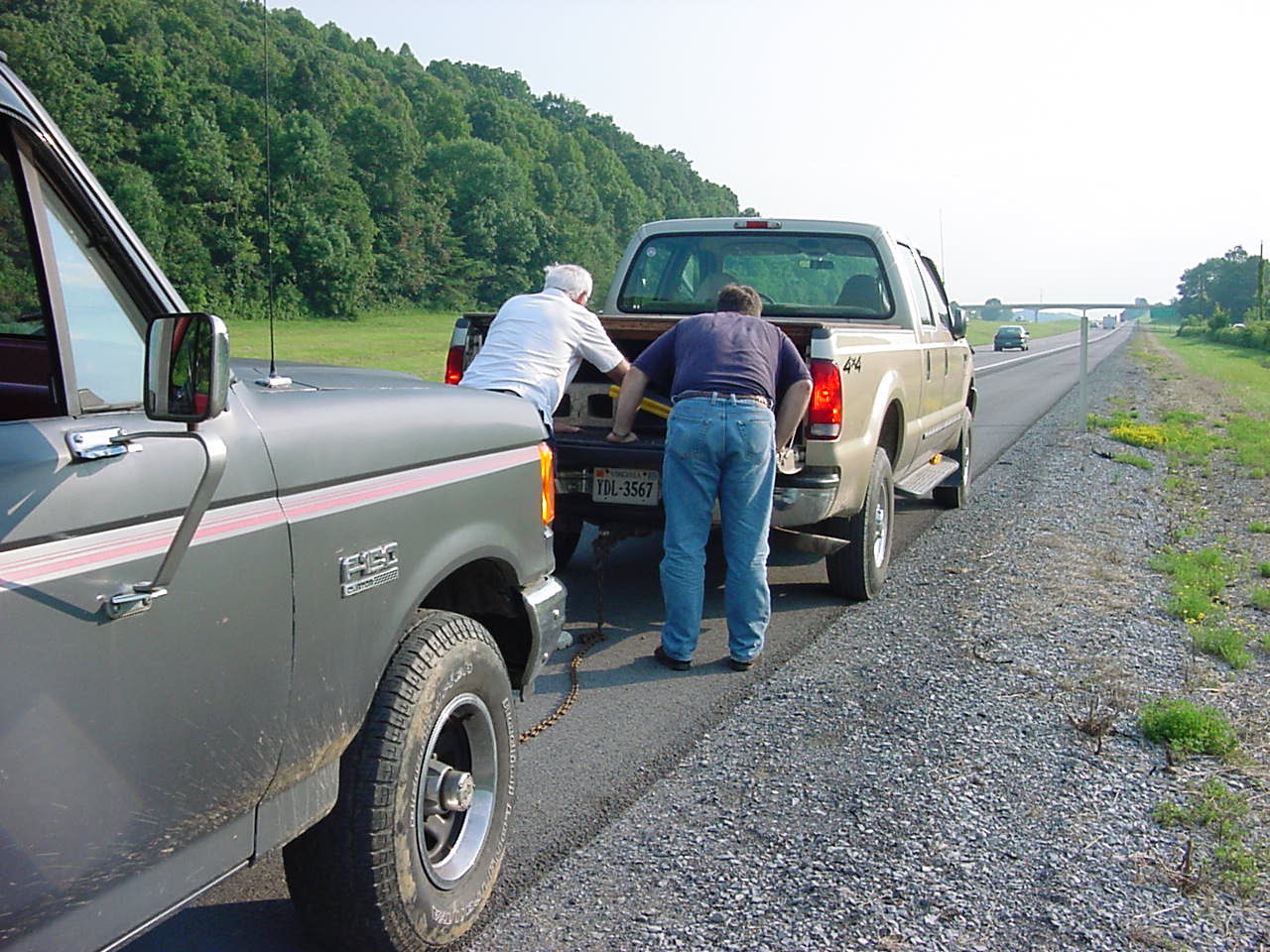 By 18:45 hours a rescue unit had been dispatched from the Top Secret Storage Facility to assist in recovery of the Mobile Extraction Unit. Recovery of the Mobile Extraction Unit required several strategic maneuvers on the interstate and secondary roads that have been deemed CONFIDENTIAL for this mission... Team Hoghead was able to continue the mission with assistance from the rescue unit.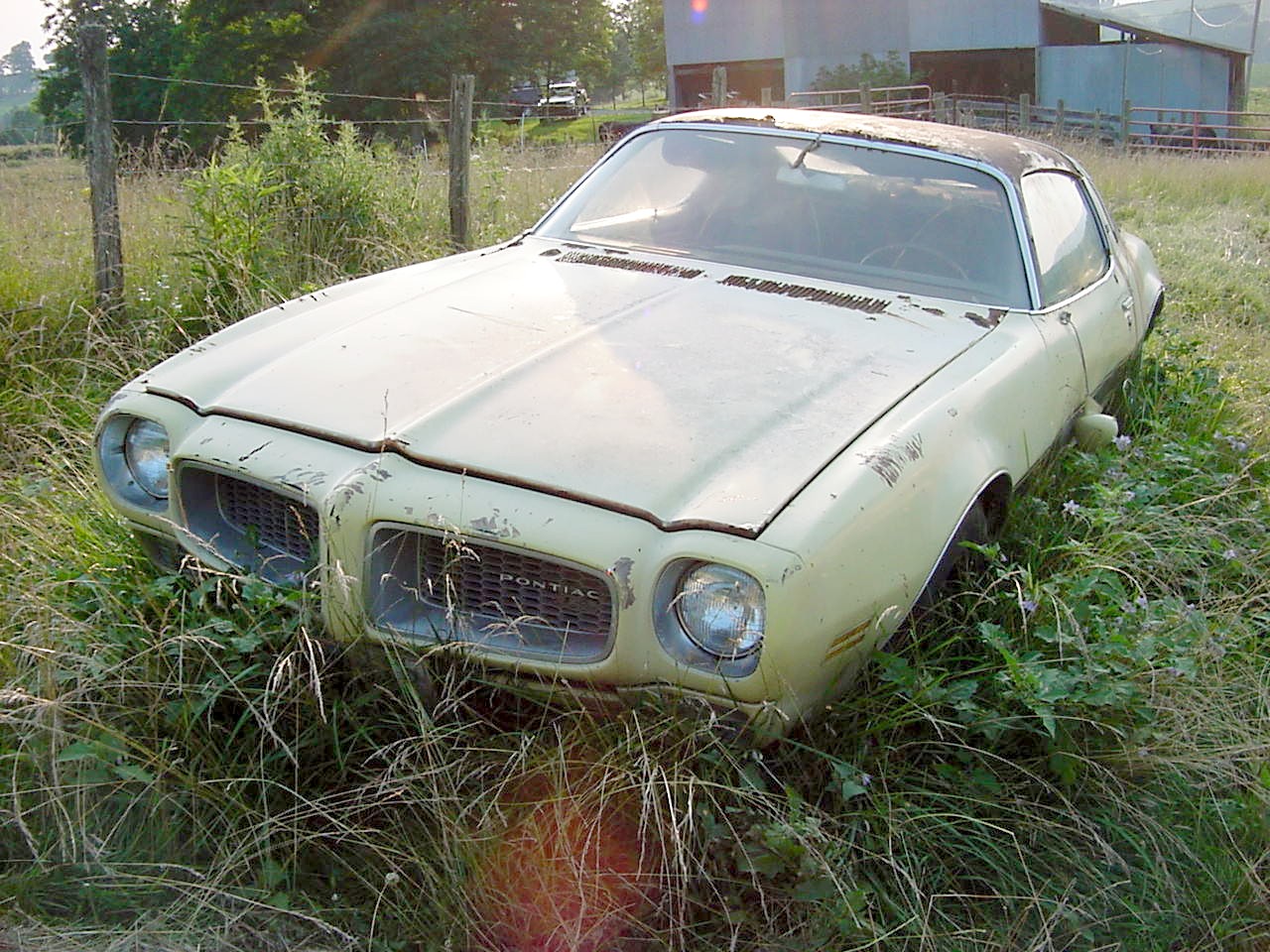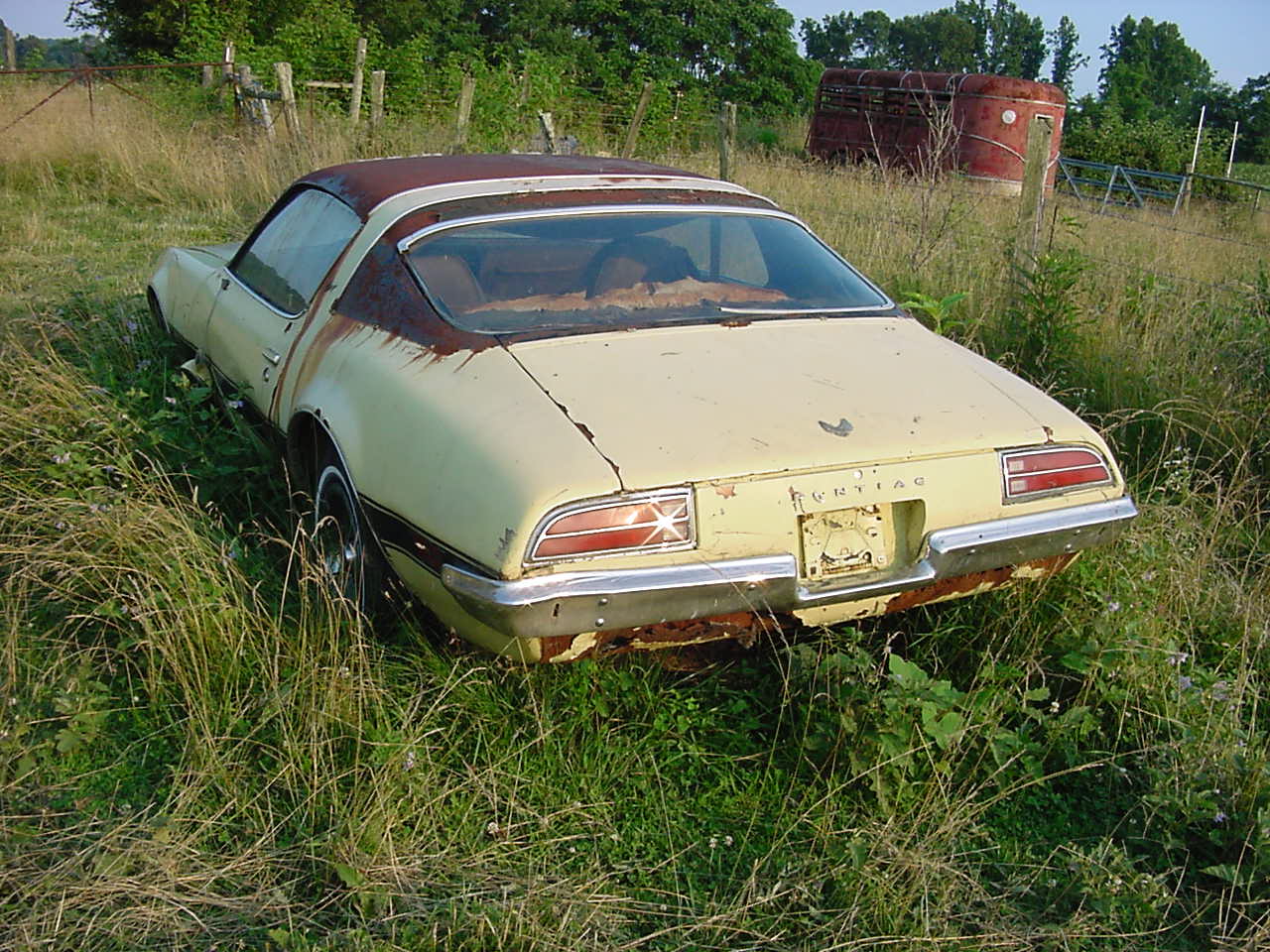 At 19:30 hours the subject 1972 Firebird was successfully located by Team Hoghead. The Firebird was successfully extracted from a 9-year exile in this pasture... but not without mishap. Team Hoghead learned this pasture was filled with landmines... landmines comprised of livestock fecal material... Team Hoghead almost had a "man down" during the extraction process... but disaster was averted with only some lingering odor and nasty stains...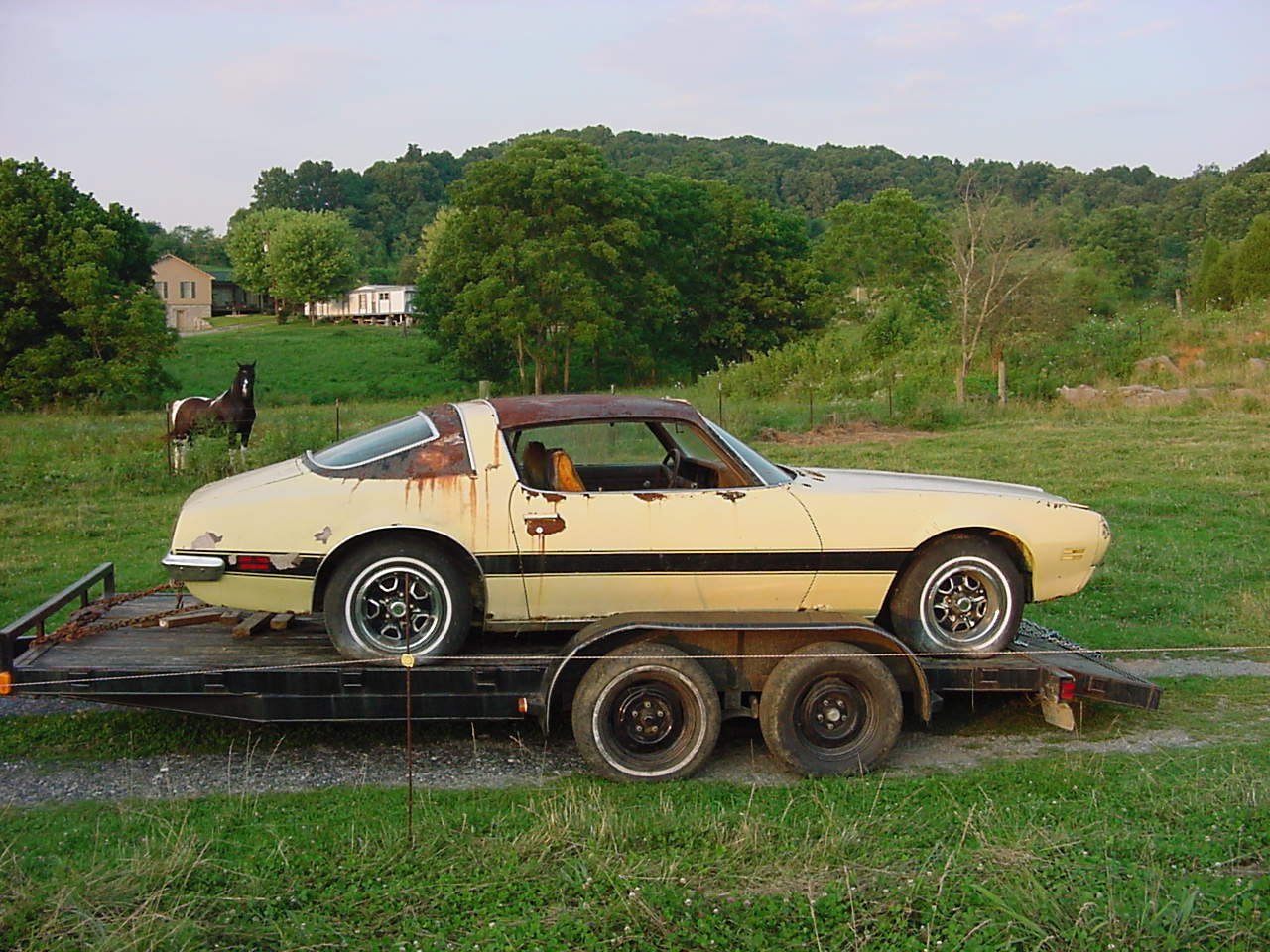 Here is the subject 1972 Firebird on its way... but as with all great adventures... there is a love story within all the action. Here you can see the mastermind behind the landmines... Mr. Ed... he didn't want to lose his beloved friend and Firebird... and he coerced the other livestock to set the mine field in hopes of protecting his beloved friend. Mr. Ed can be seen wishing his old friend farewell with a heavy heart...
The Firebird was then taken back to Home Base 2 instead of the Top Secret Storage Facility... much to the dismay of some Team Hoghead family members... but Team Hoghead still had work to do before this day was over...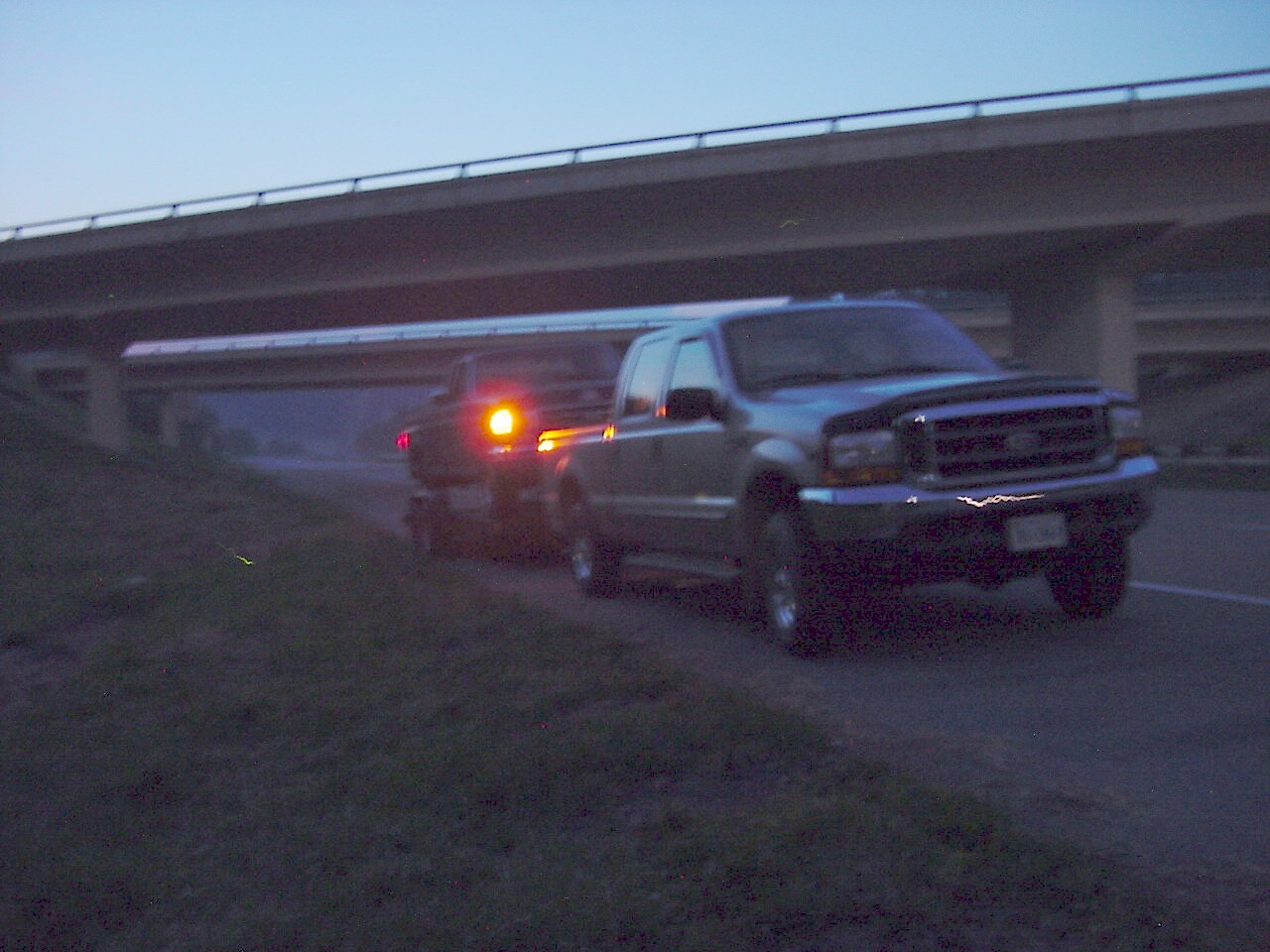 Under the cover of night, Team Hoghead had to then recover the Mobile Extraction Unit and tow it back to Home Base 1 for repairs.
After replacing the whole cottonpicking engine computer, the Mobile Extraction Unit was back to warp speed!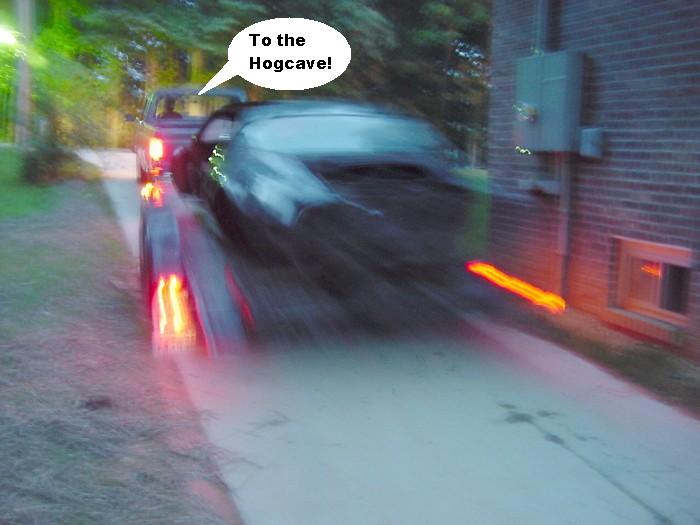 So there you have it Firebird fans... another successful adventure for Team Hoghead!!