22nd Annual Trans Am Nationals
Dayton, Ohio
August 25-27, 2006
Welcome to our 2006 Trans Am Nationals Page!! We had another GREAT trip to the Trans Am Nationals in Dayton, Ohio. The big highlight this year was meeting all of the fine folks from Trans Am Country!!

This year we decided to see how my truck would handle towing my Trans Am and hauling parts to be delivered to our customers at the Trans Am Nationals.

Making it over Clinch Mountain on 25E towing around 7000 lbs proved the old Ford was up to the task!!

Joe, Cameron, and I began our big adventure on Friday morning. The first order of business was the mandatory drive to the Mountaineer Restaurant in Church Hill for breakfast! If you're in the area, I highly recommend you try it out.

For $5.99, we had the breakfast buffet. After eating enough biscuits and gravy, eggs, sausage, bacon, grits, French toast, and pancakes to kill most men, we decided we were now ready for the journey to Trans Am Mecca...Dayton, Ohio.

We met some of our good friends from Trans Am Country in Corbin, KY and they followed us on to Dayton.

We arrived in Dayton around 4:30 p.m. We unloaded the Trans Am and went over to register for the show.

Here's a picture of the t-shirt this year...pretty sharp!!
After we got the Trans Am registered, we drove over to the Tech Line... yep, I ended up in Class F3 too!! The yellow plug wires, vintage late '70's Jensen rear speaker grills, and the headers did me in as far as trying to get into stock class again. I guess I really should work on that for next year...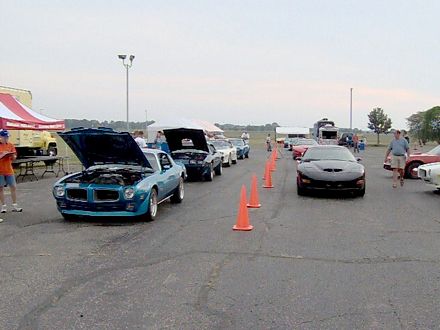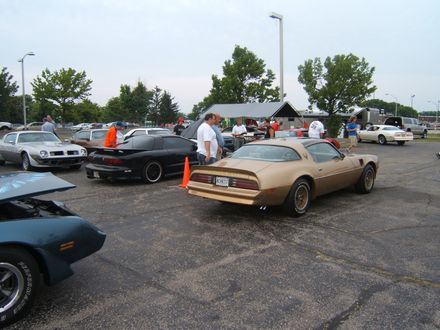 Once finished there, we parked it and headed for the parts!!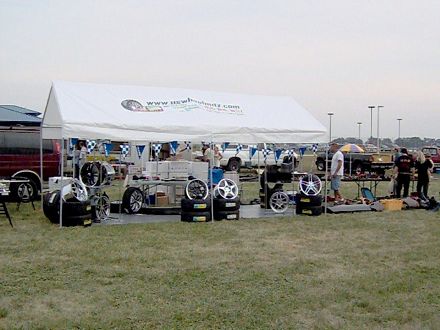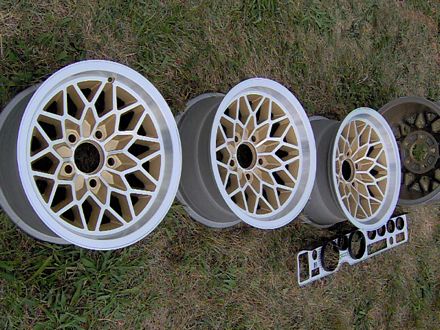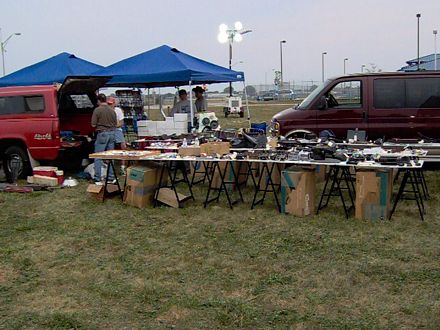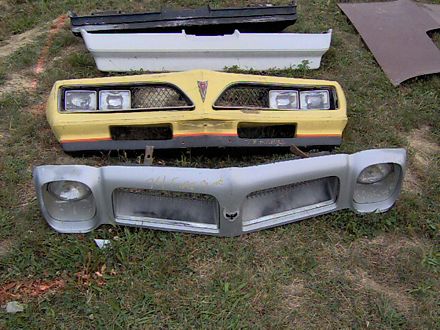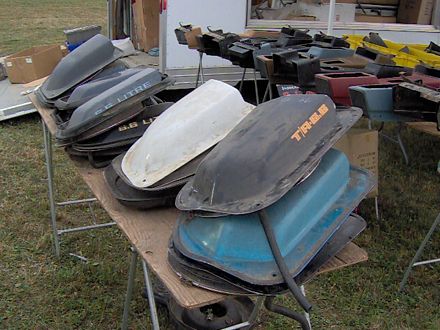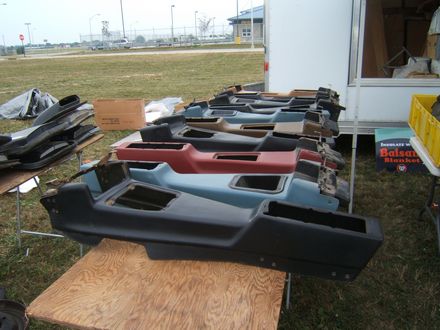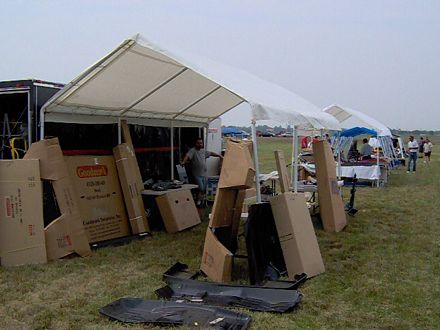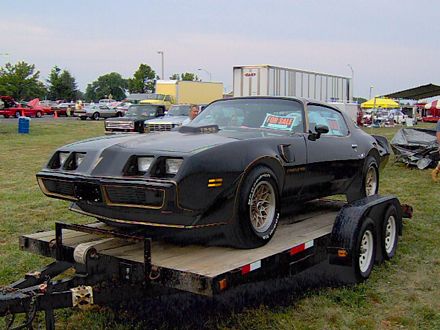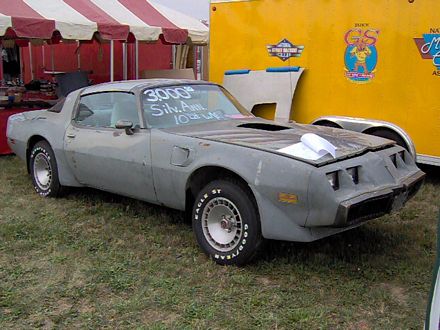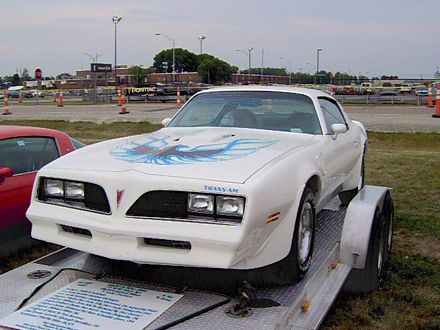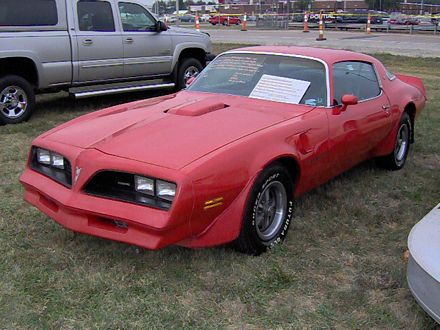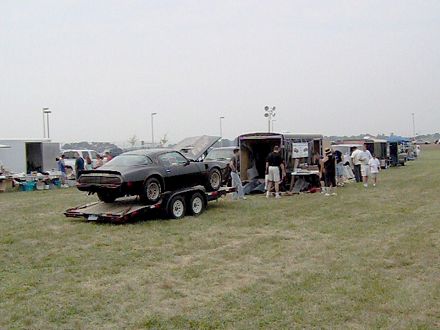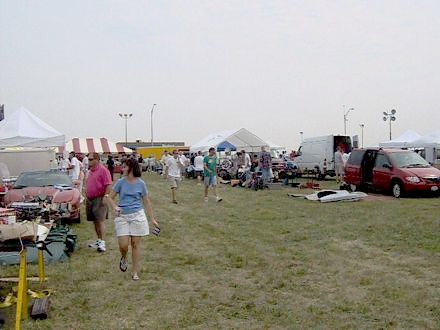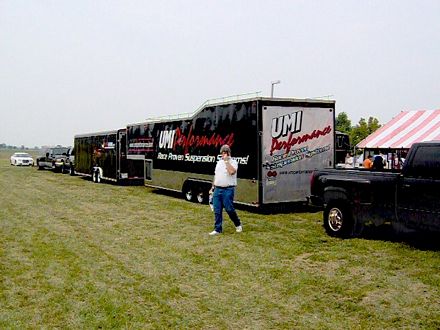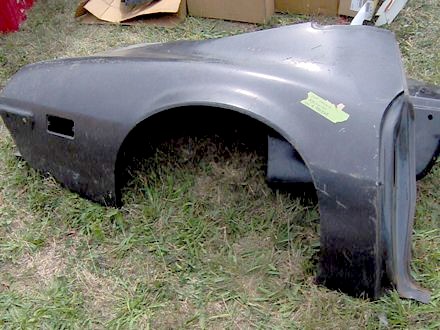 As you can see, there was a decent selection of parts and cars for sale.
Yep, those are NOS 1970-73 rear quarter panels. And for $3500 they could be yours.
We then left the show site and went to eat and meet the folks from Trans Am Country at the Fairfield Inn for a pool party complete with "Smokey and the Bandit" being shown on a bed sheet hanging on the fence around the pool!! We also sent at least one happy customer away with a shopping cart full of Trans Am parts!!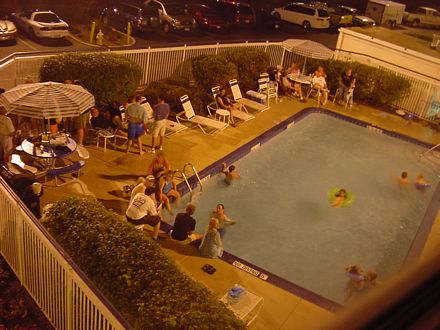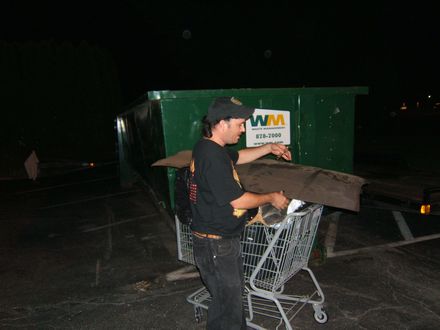 Saturday we were heading out for the show site when we realized that I had a low tire on my Trans Am. Team Hoghead can't escape the Trans Am Nationals without a "challenge." So we eased the Trans Am down to the gas station to plug the tire in the parking lot after finding a sheetrock screw in it!!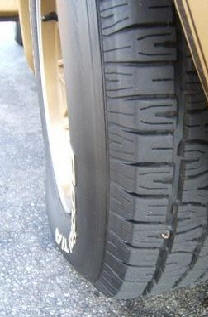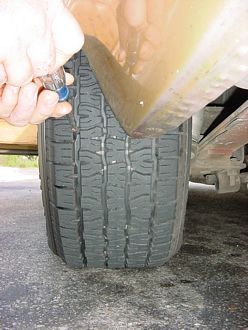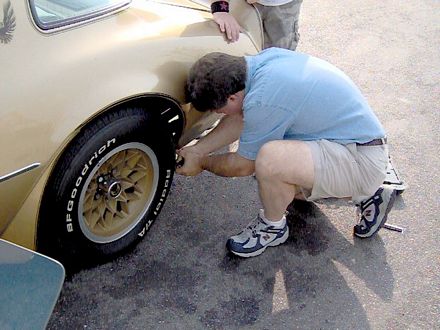 | | |
| --- | --- |
| On Saturday, Trans Am Country members gathered at the hotel sign for a picture!! We had a very good turnout last year for this picture and this year was even bigger and better!! | |
Here's the rest of our pictures from the show on Saturday and Sunday. Usually Team Hoghead focuses on 1967-81's, but we decided this year to photograph as many of ALL the cars from 1967-2002 that we could. We didn't leave ANY generation of Firebird out!! Let's start with the First Generation Firebirds and Trans Ams: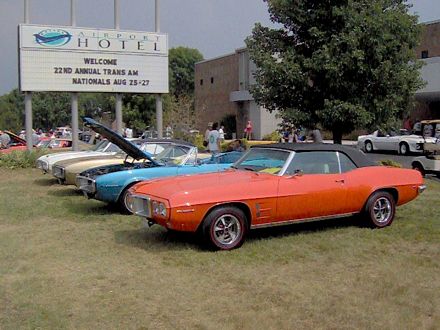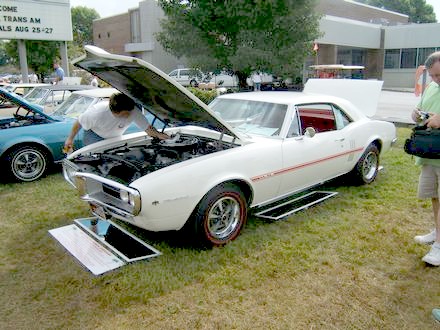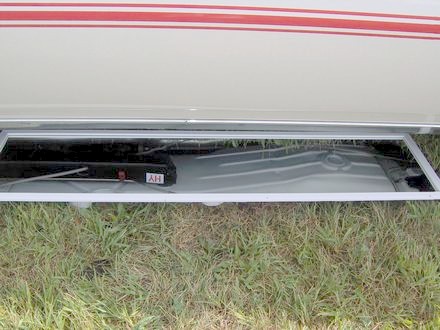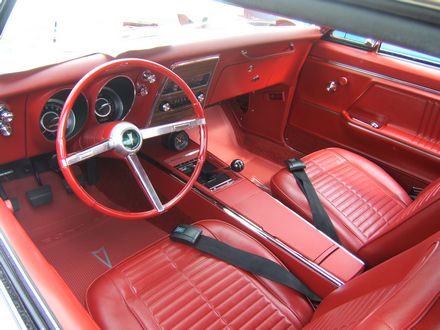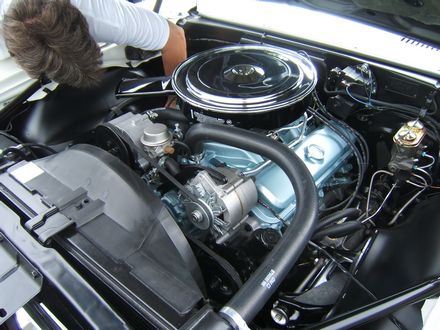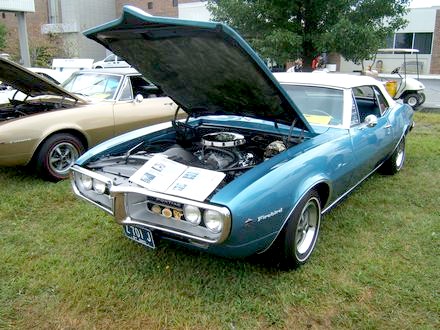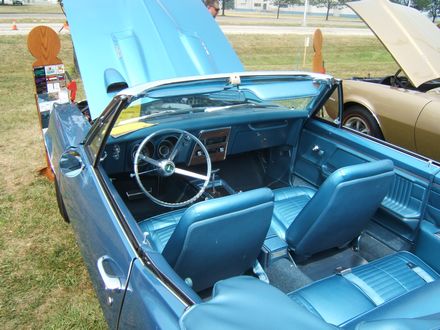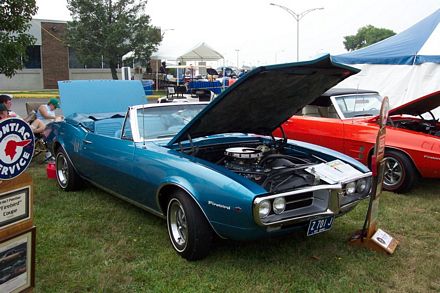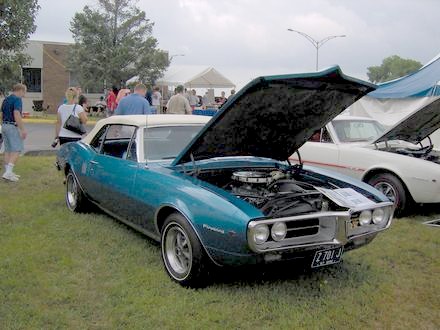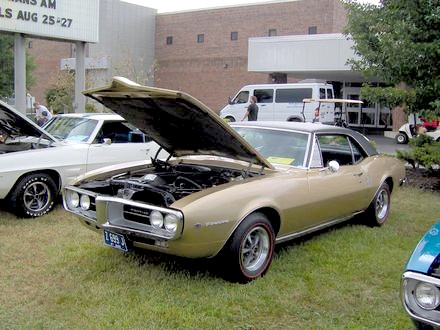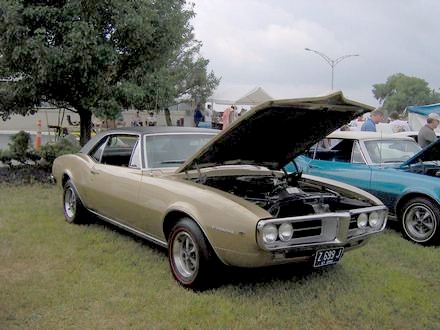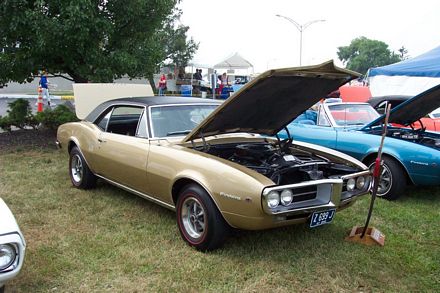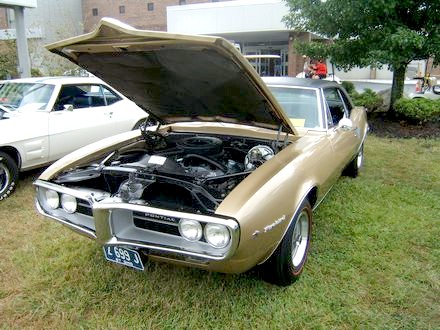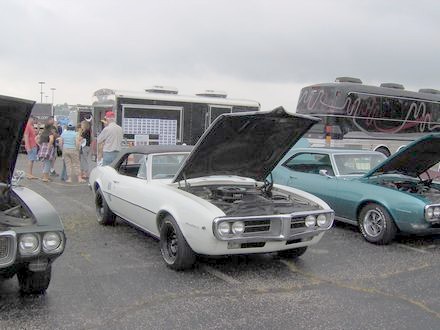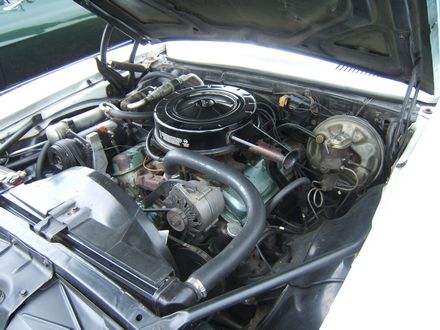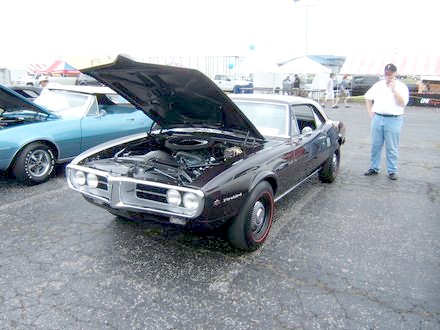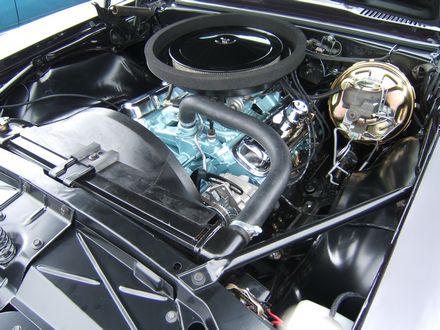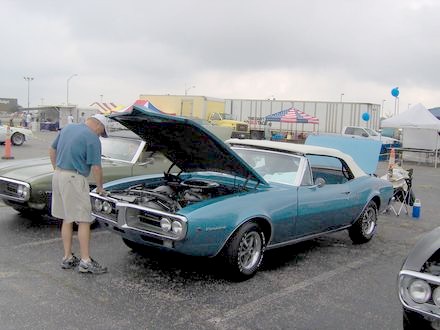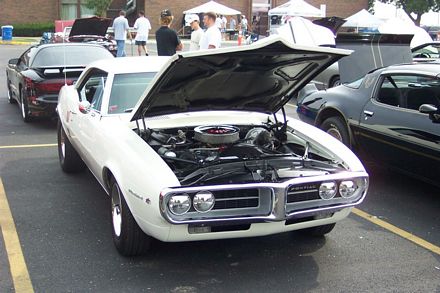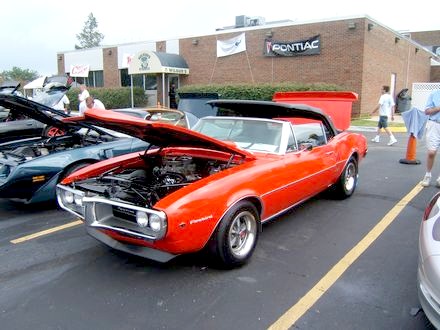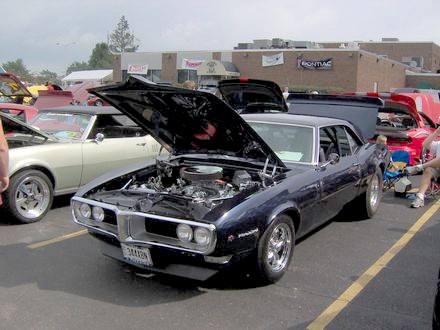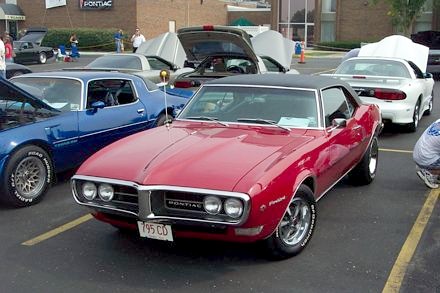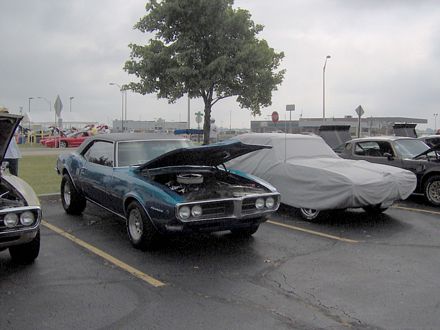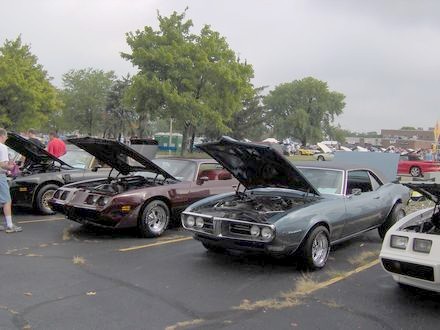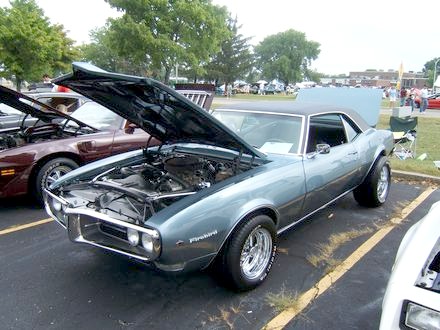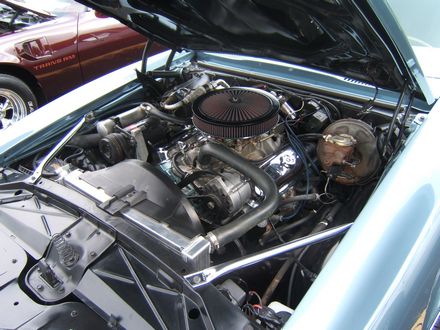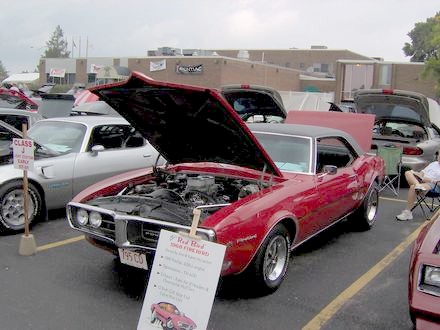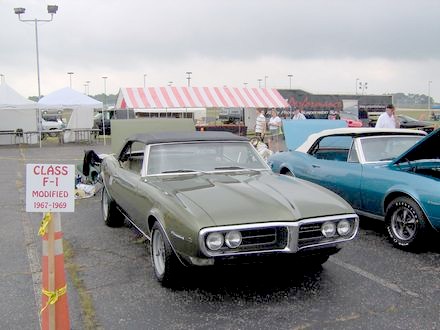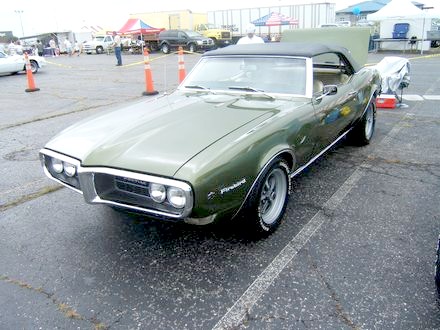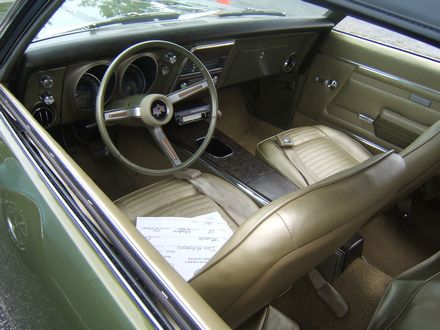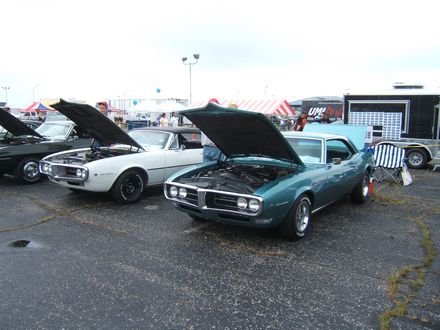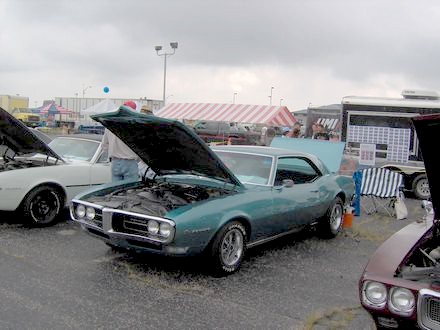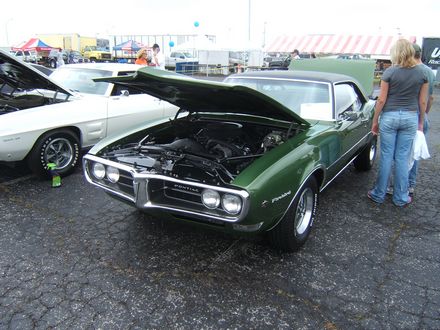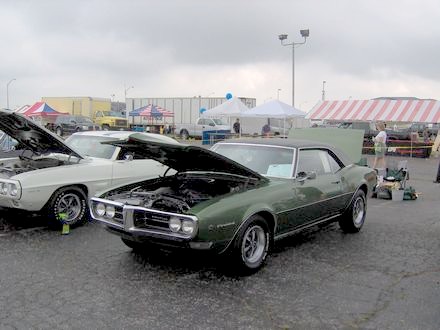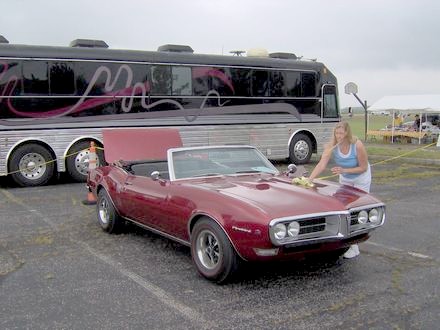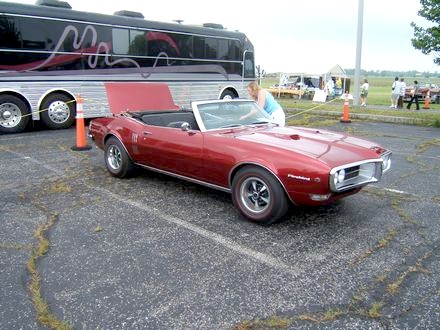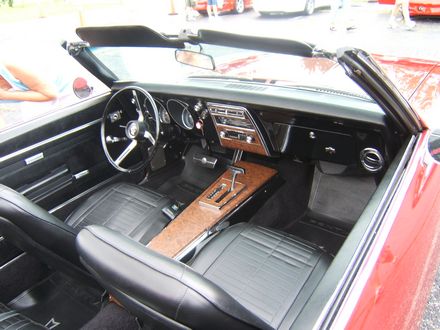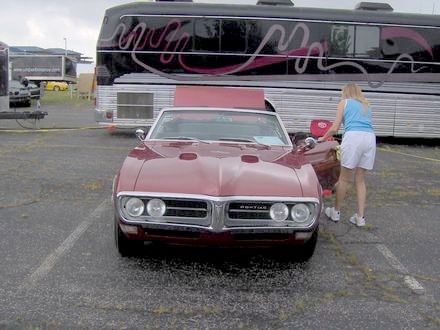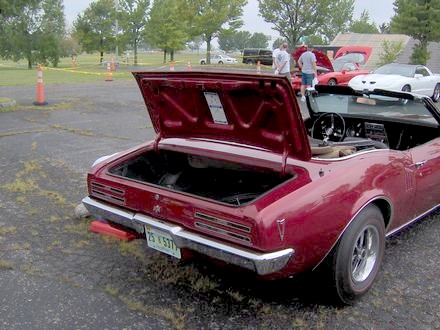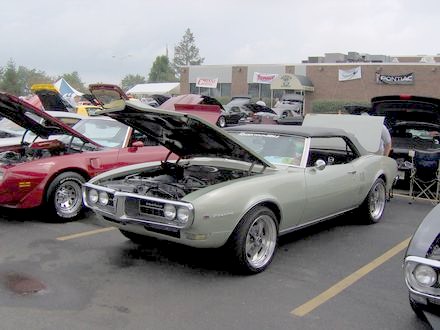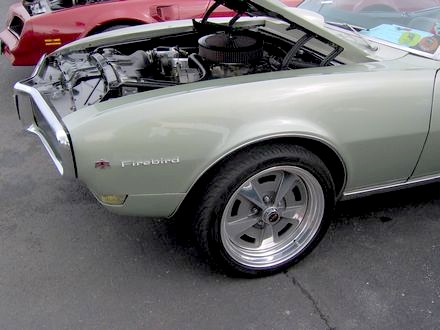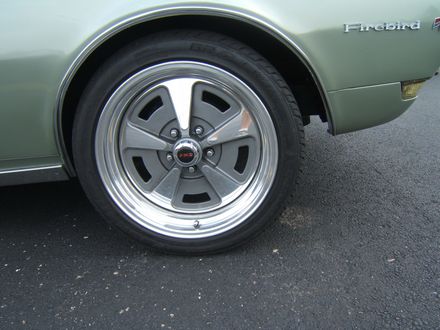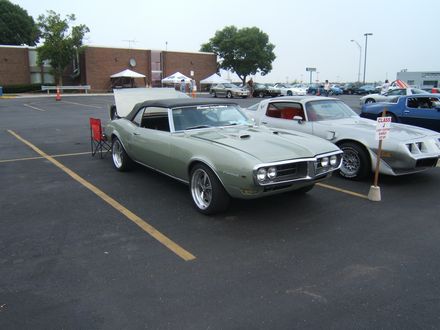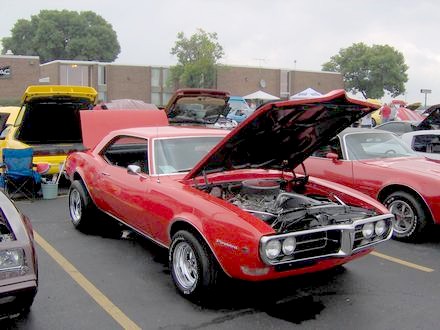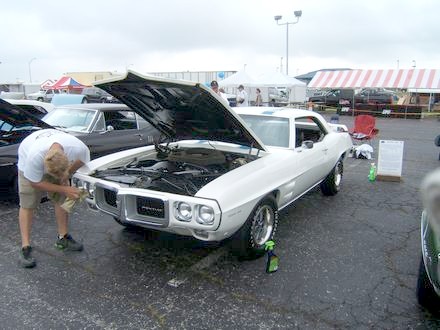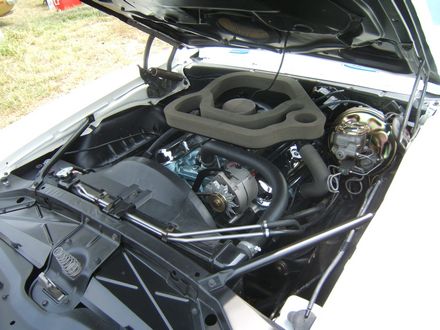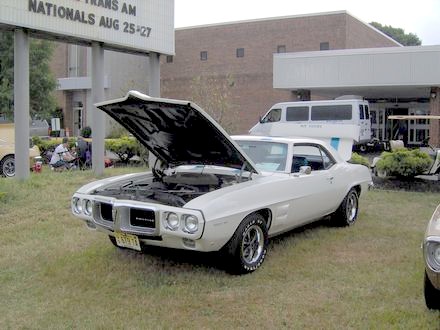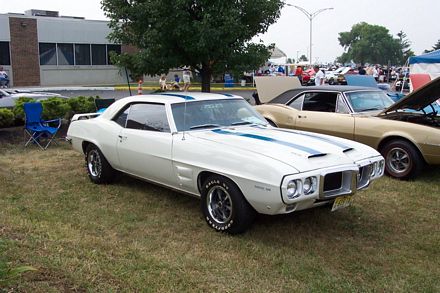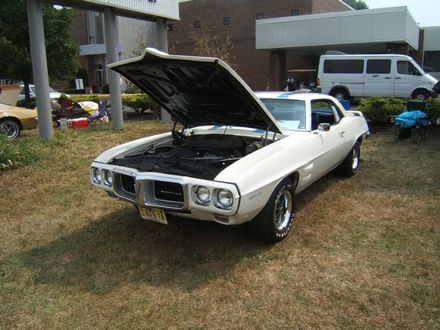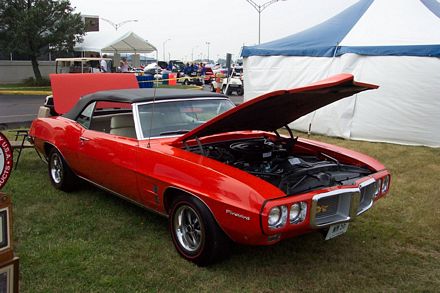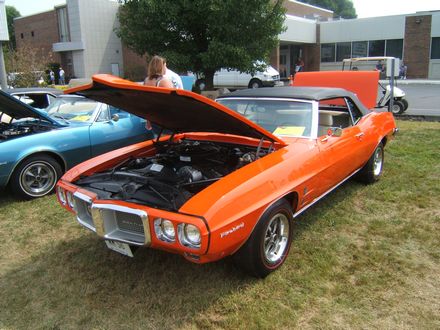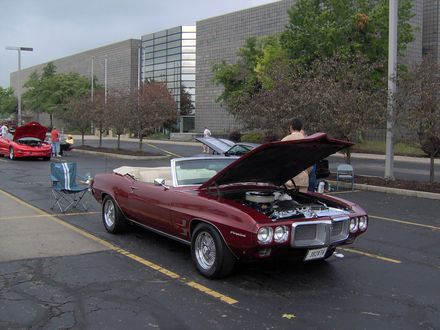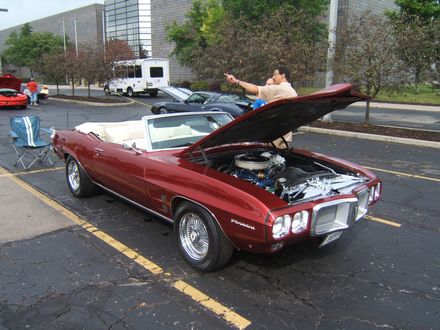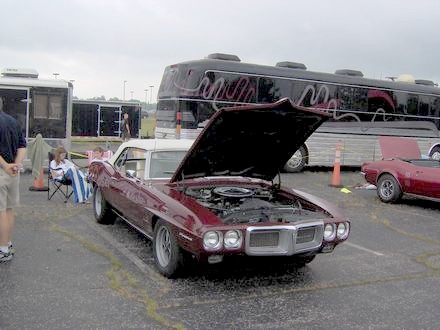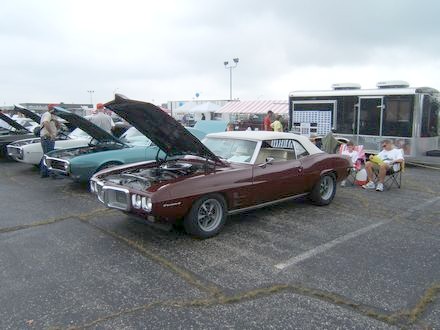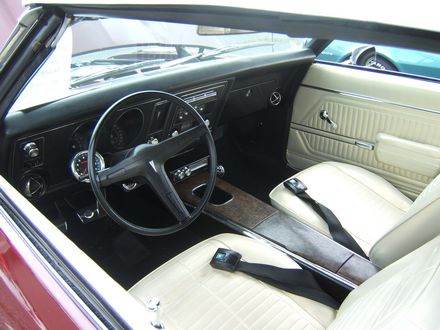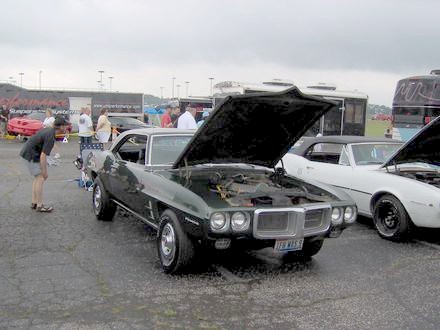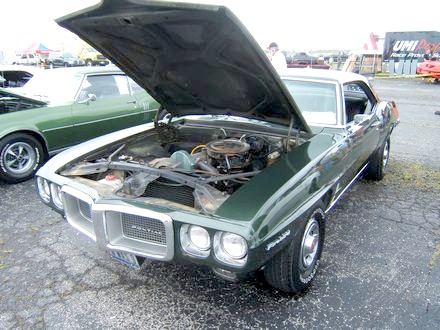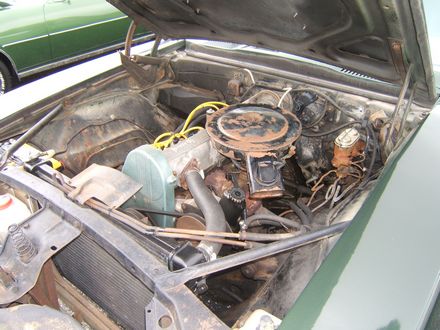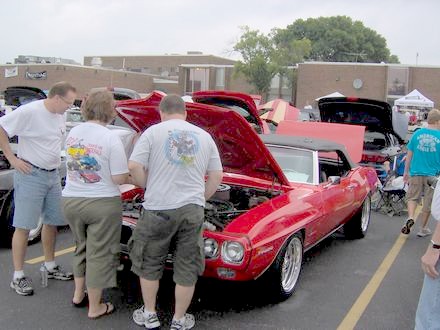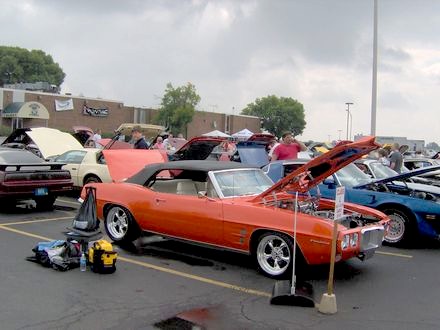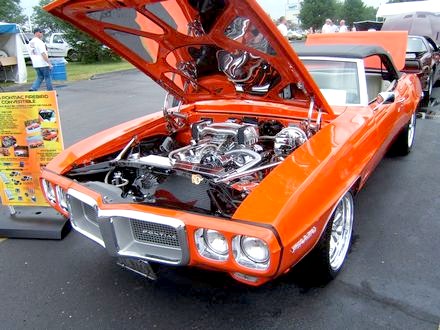 Moving along to the Second Generation Firebirds and Trans Ams:
Let's start with the 1970-73's...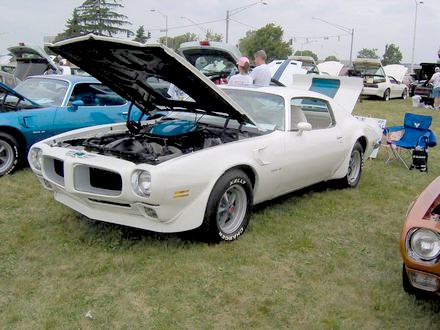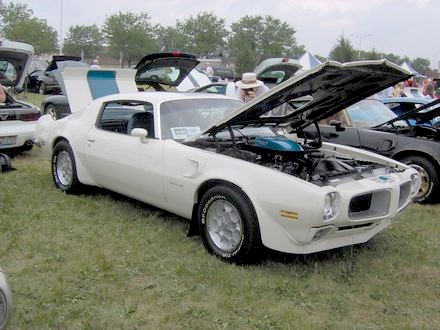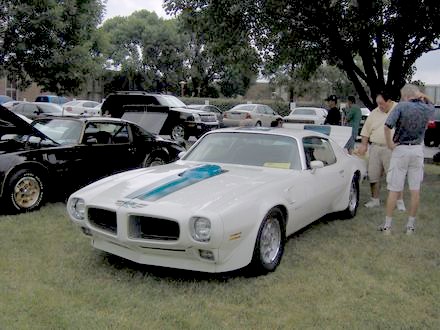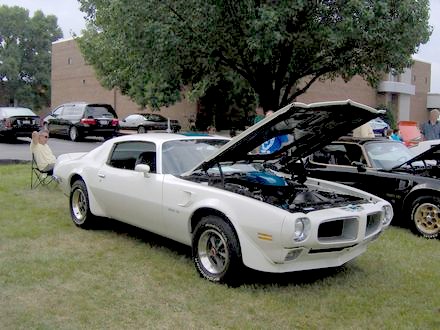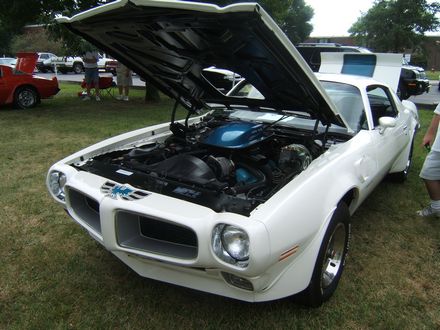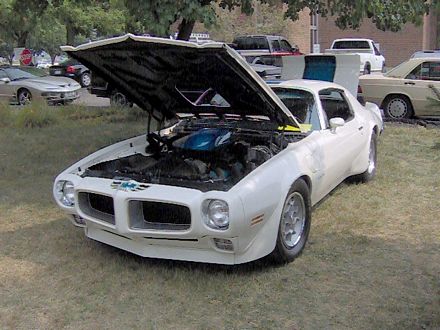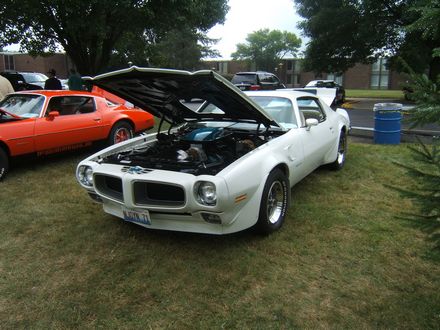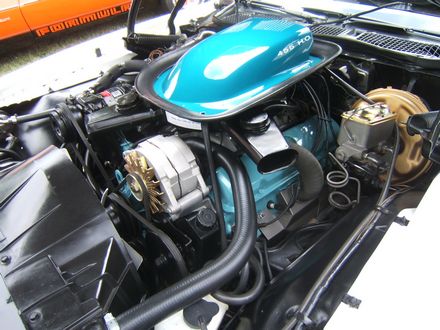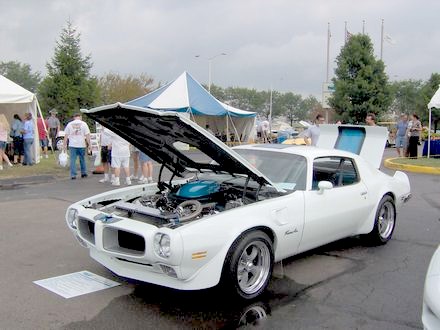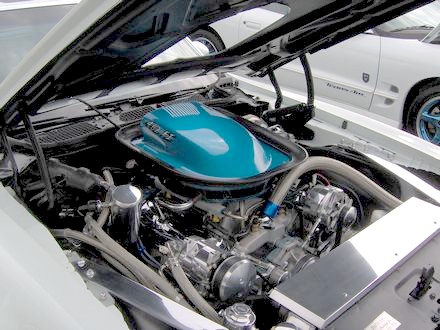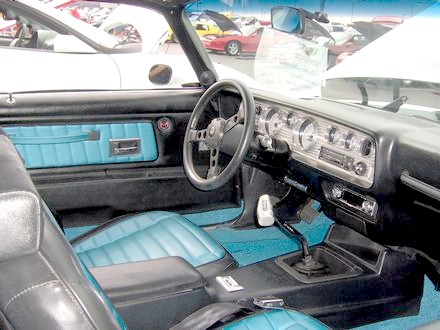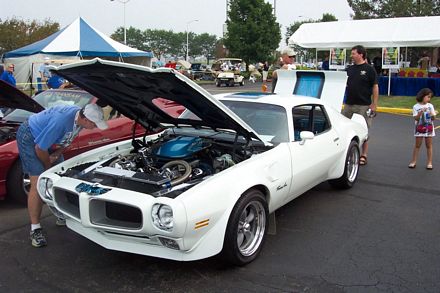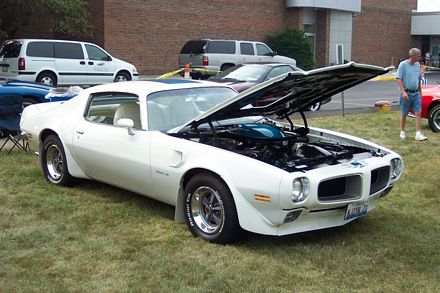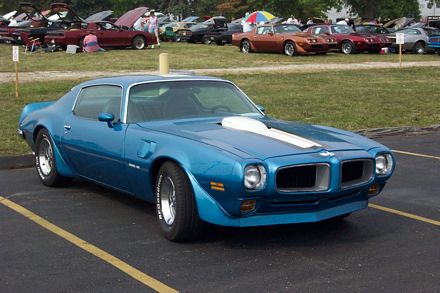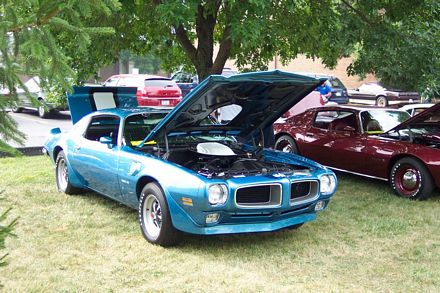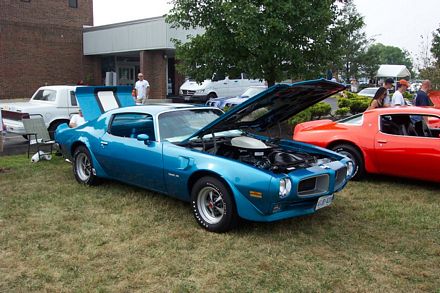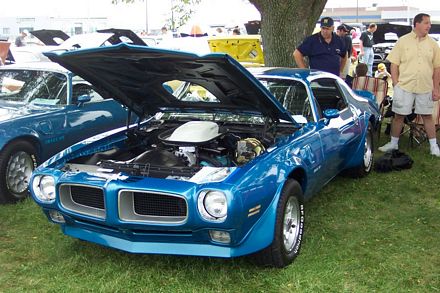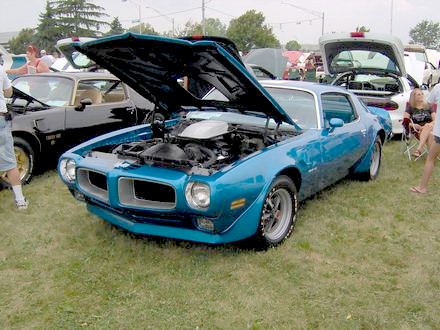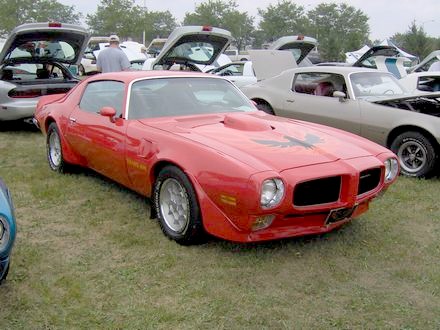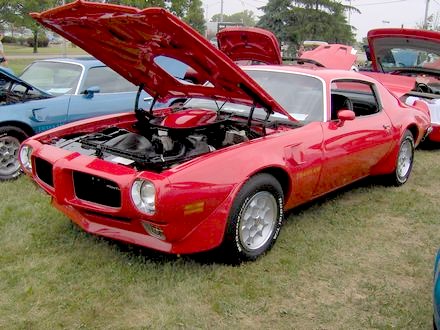 Here's some 1970-73 Firebirds and Formulas...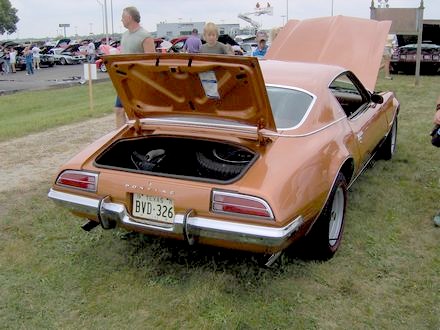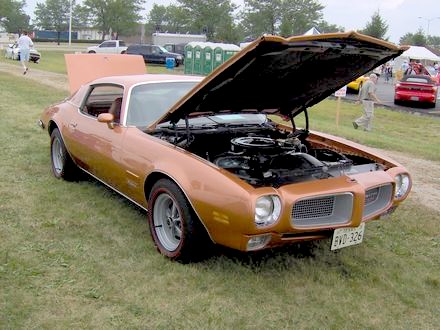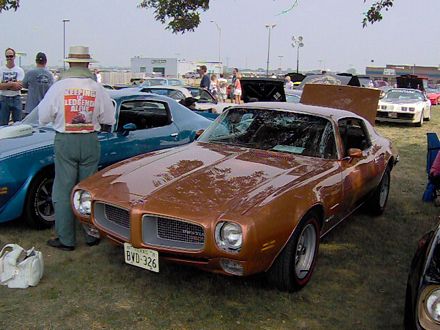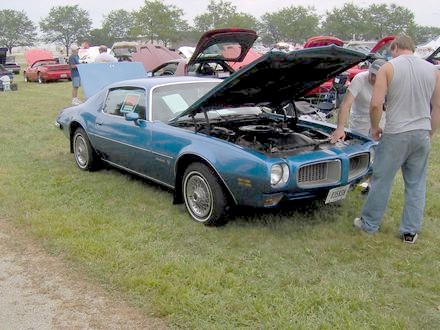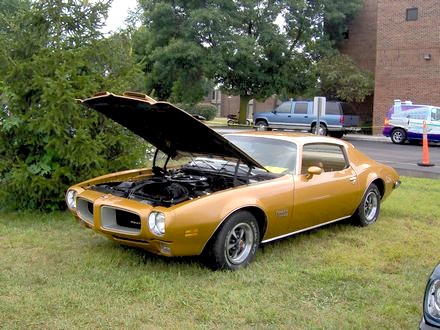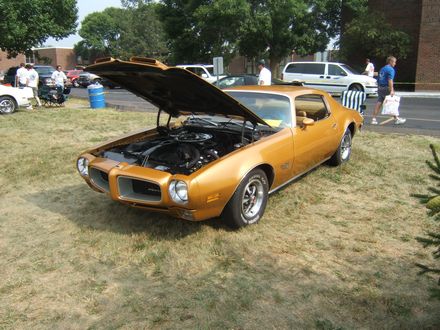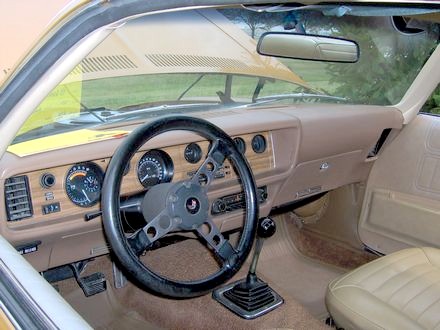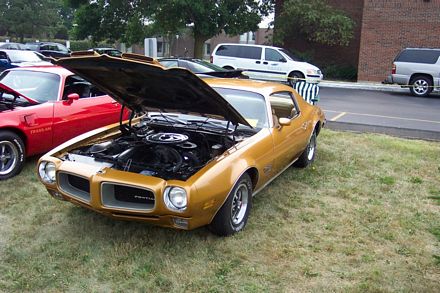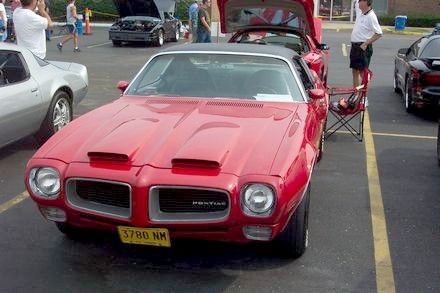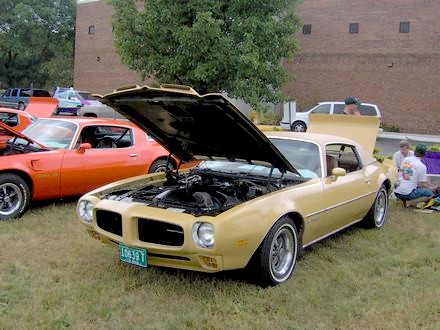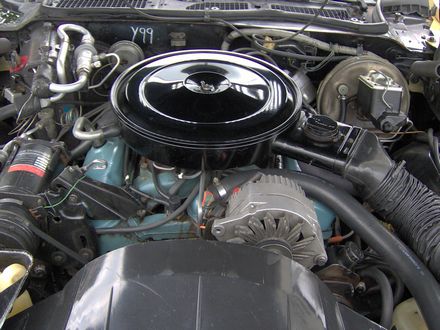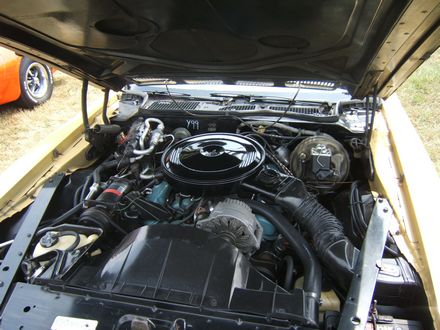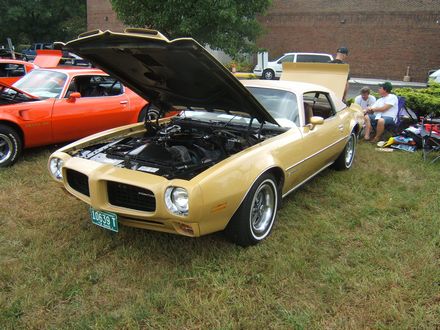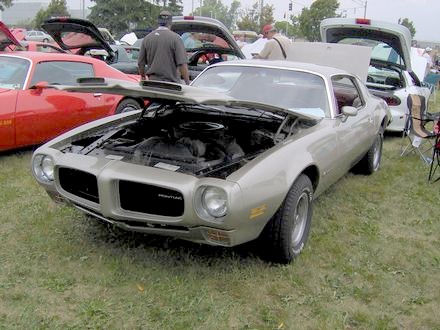 Speaking of Formulas... here's something you don't see everyday, even at the Trans Am Nationals... not one, not two, not even three, but FOUR SD-455 Formula's!!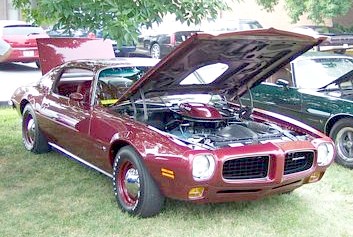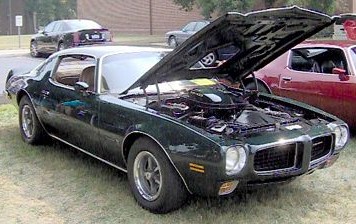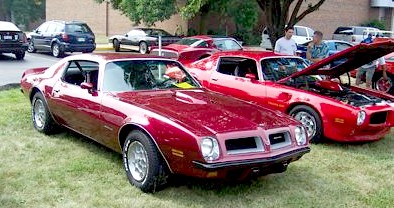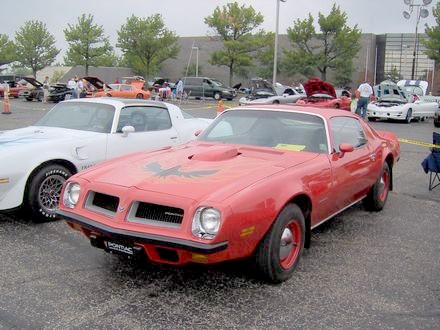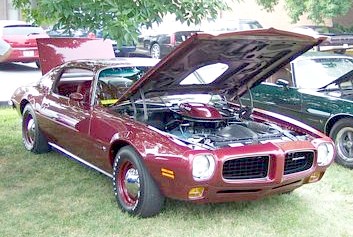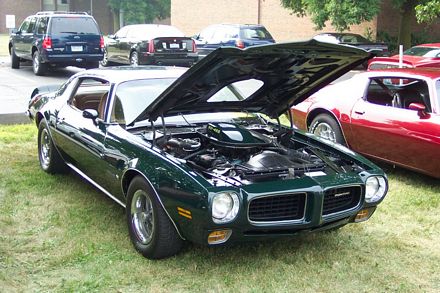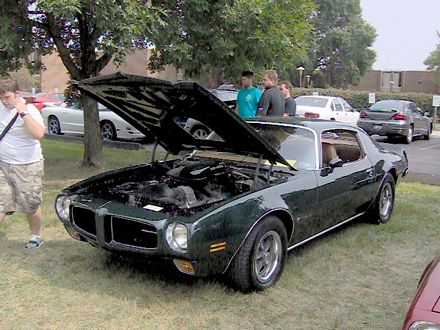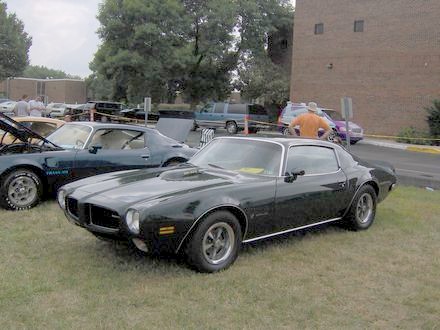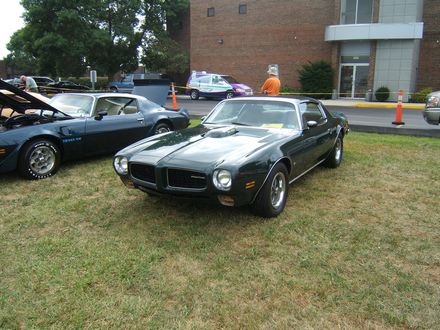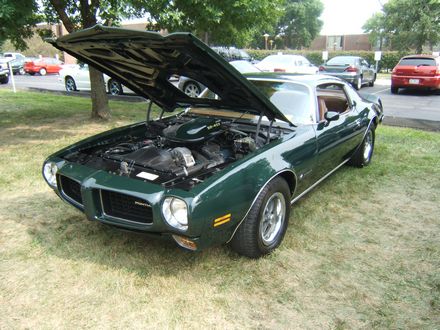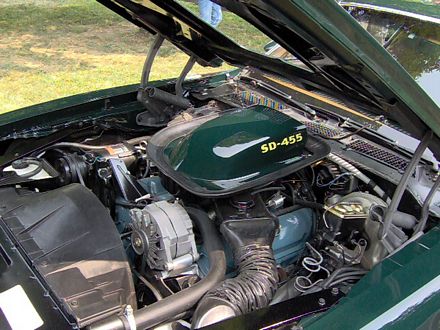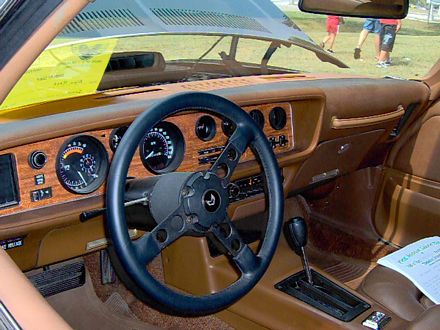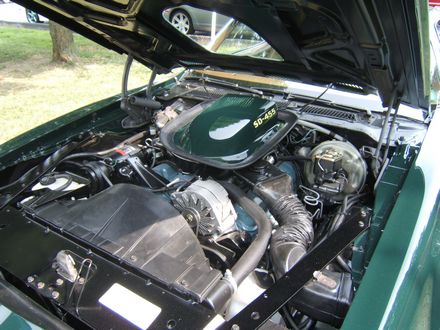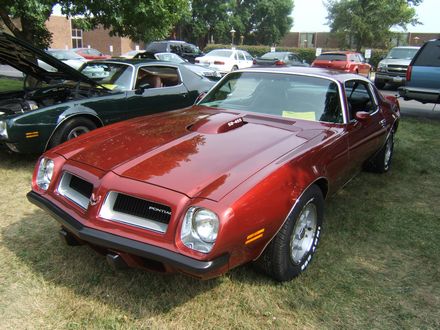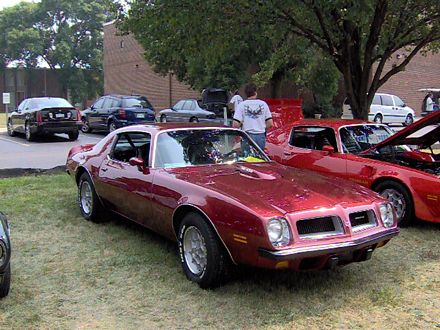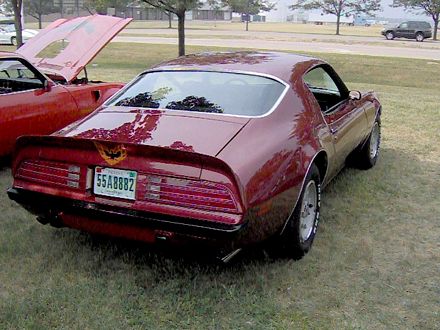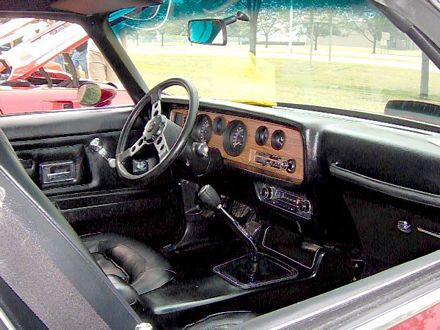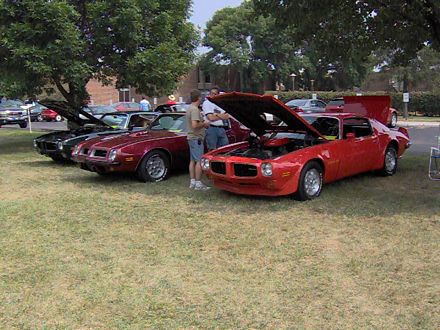 Here's the 1974-1976's...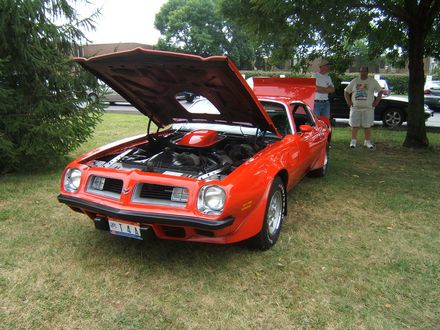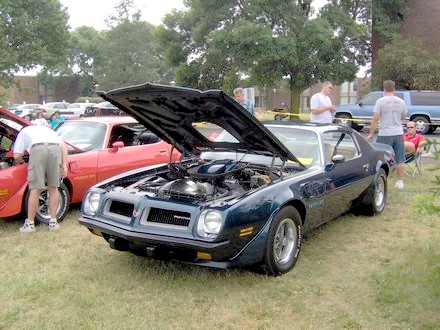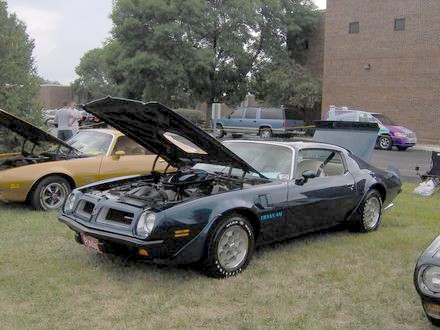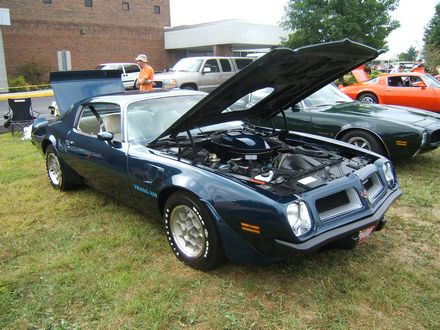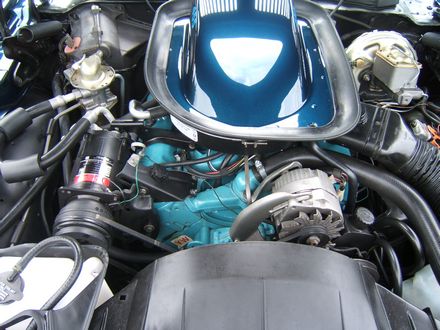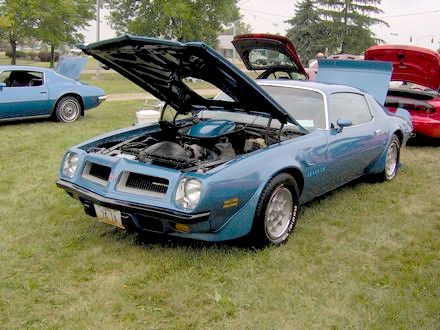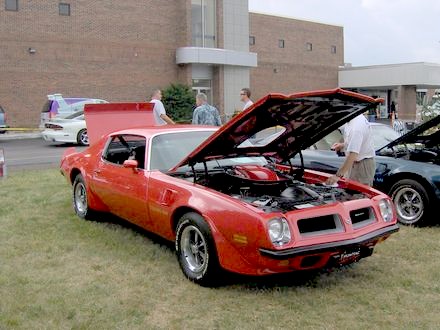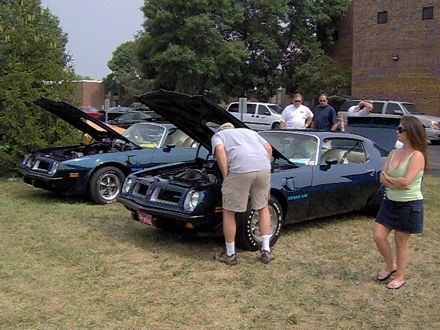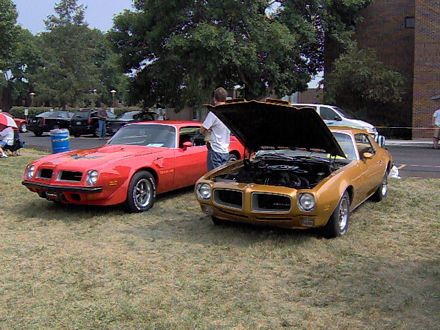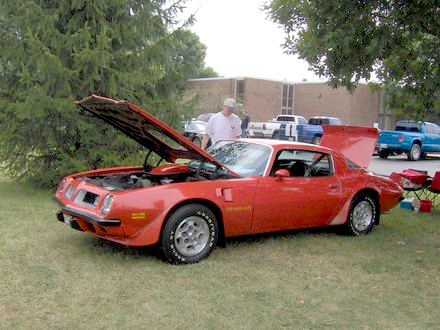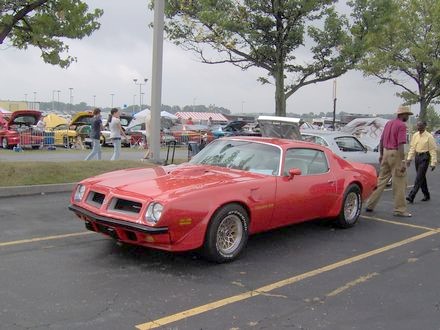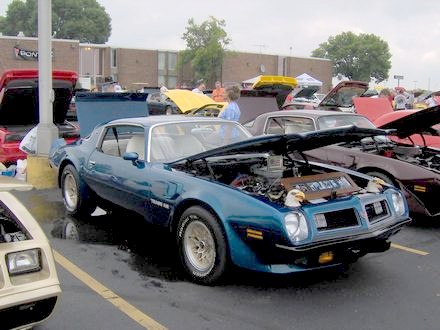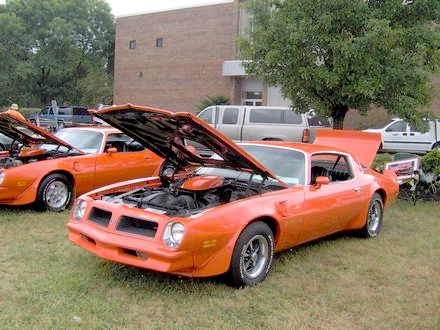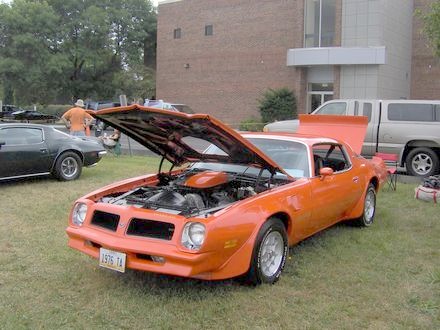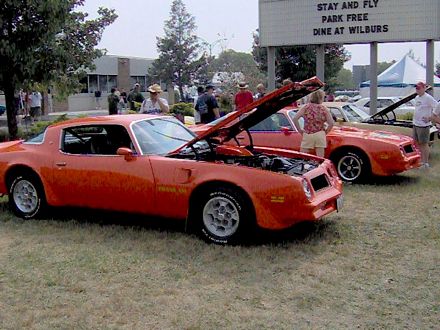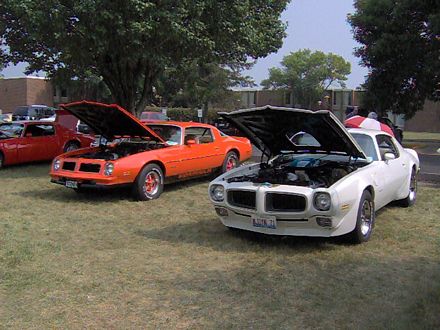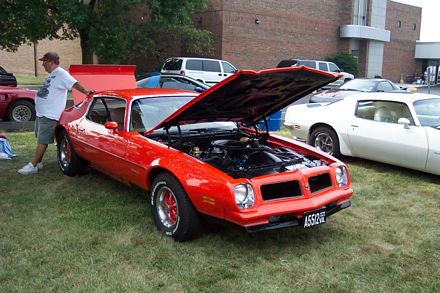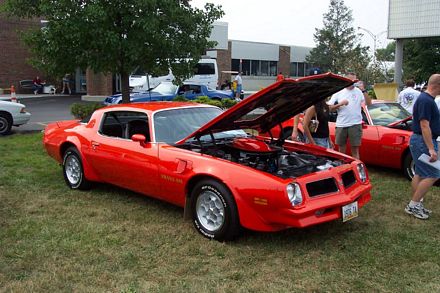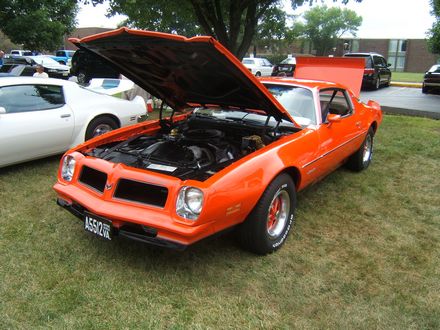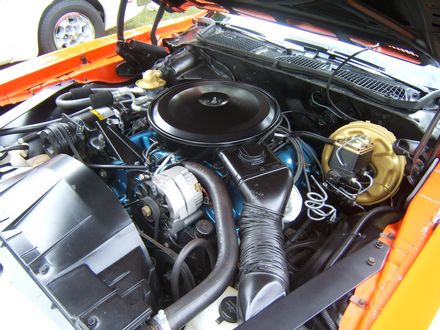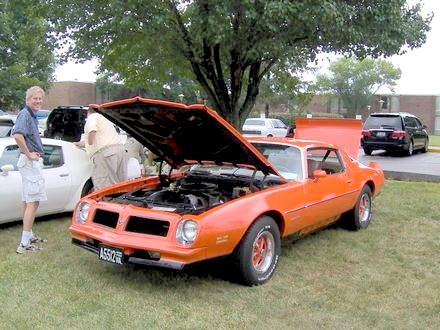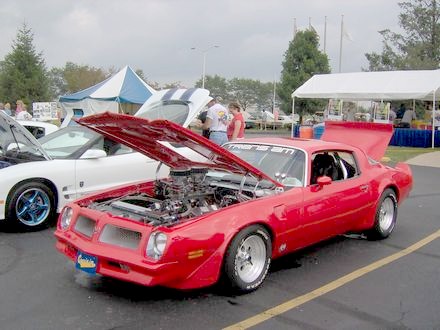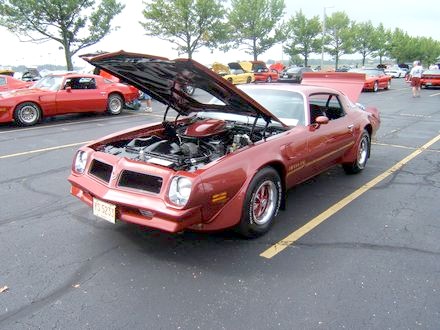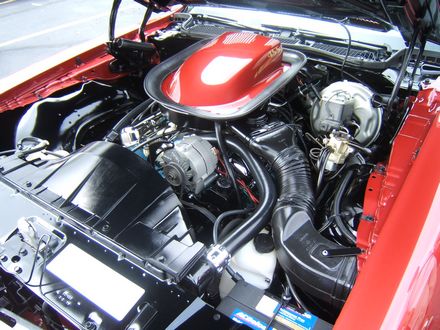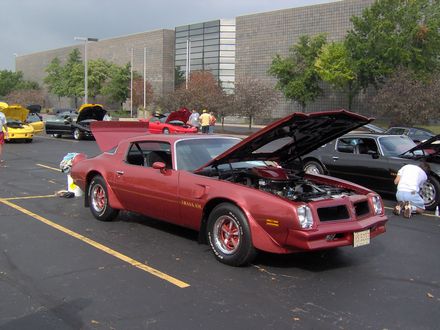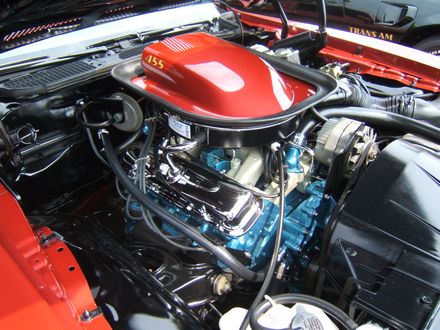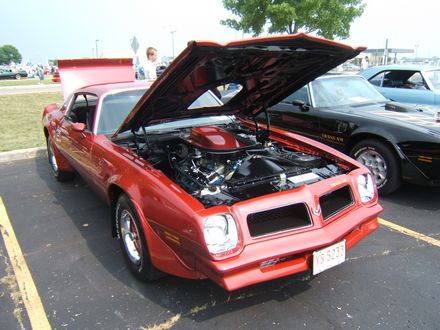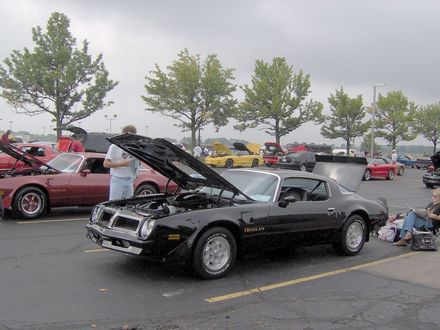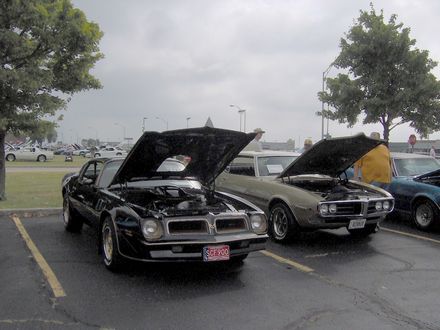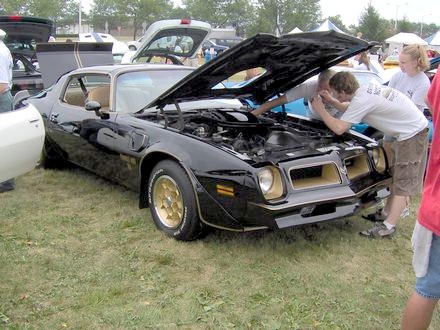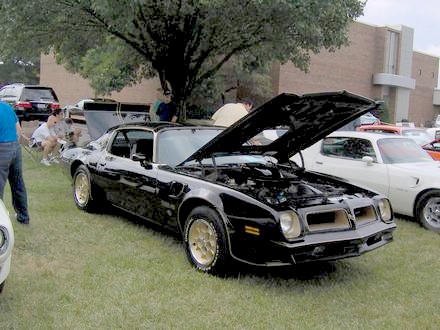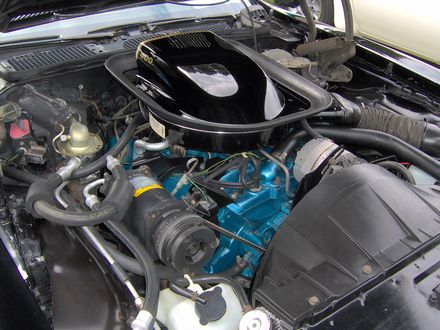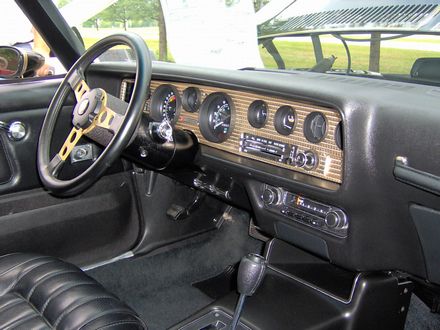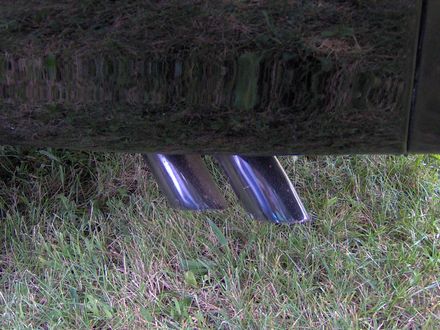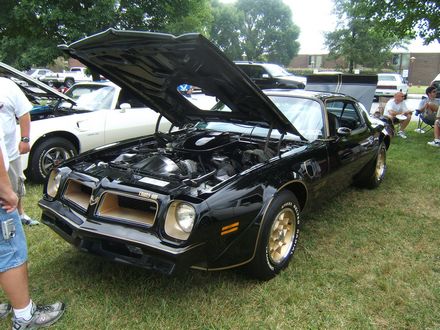 What you're looking at here is a 1976 Trans Am Black Special Edition (50th Anniversary of Pontiac) survivor with only 9,000 actual miles on it! It even has the original tires still on it.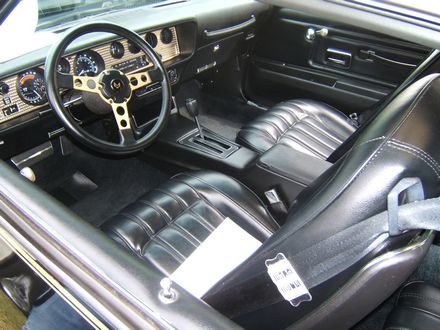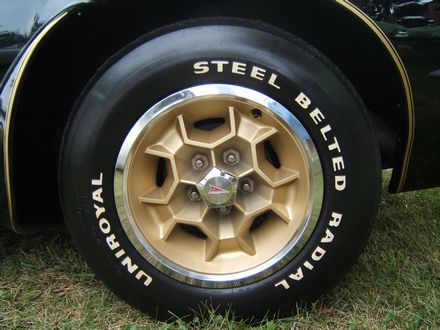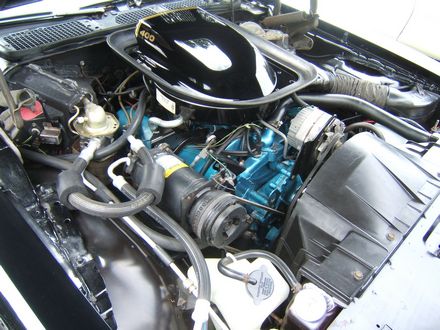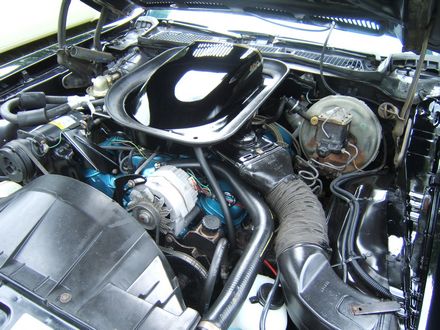 Here's the 1977-78's...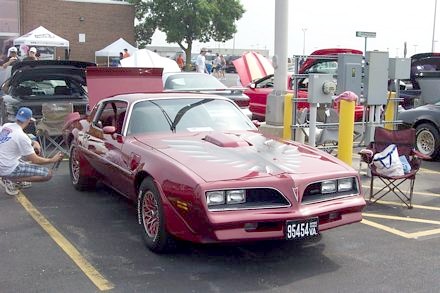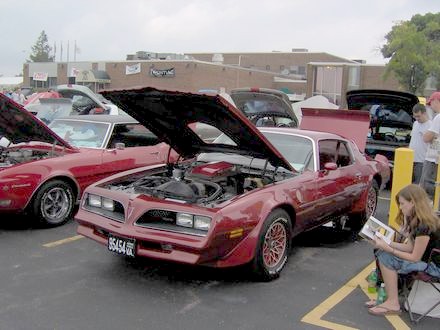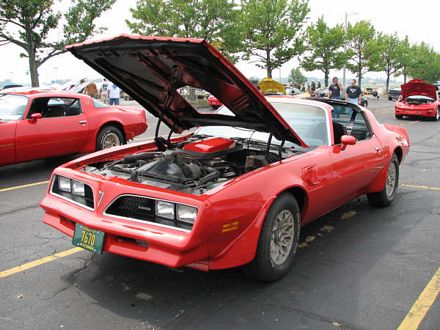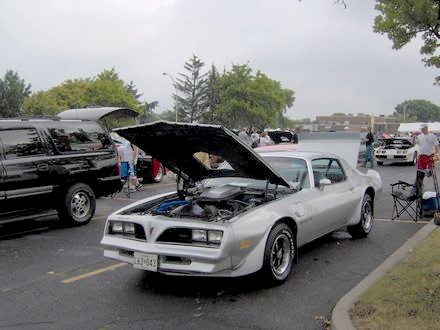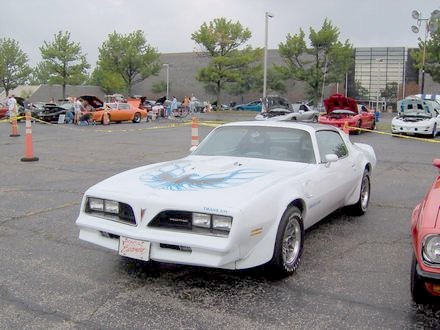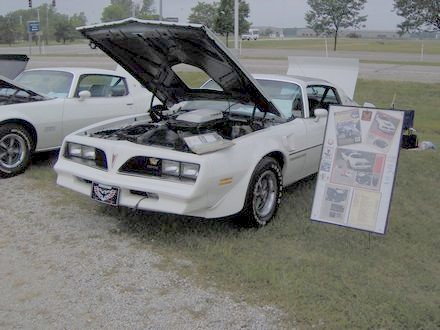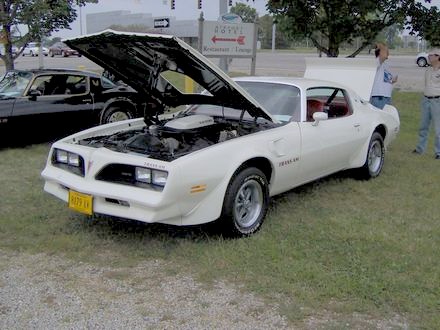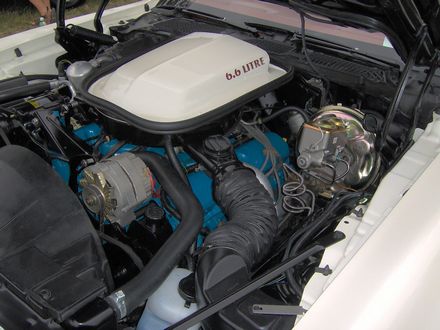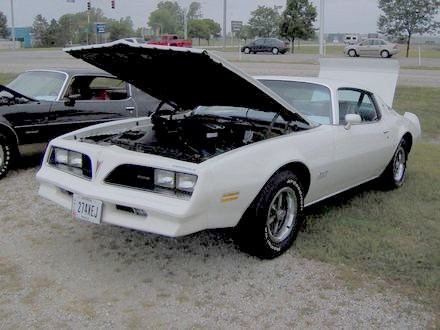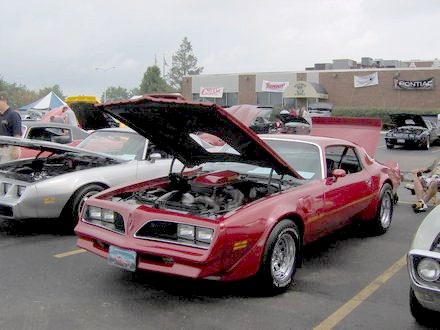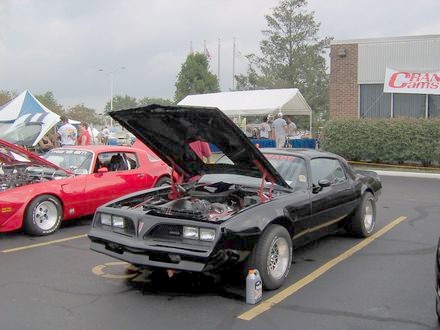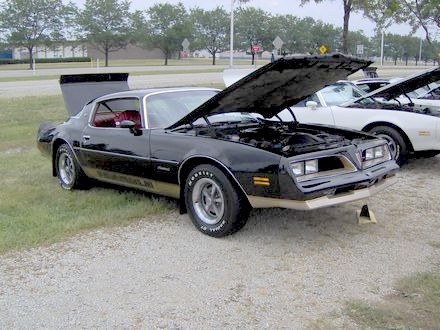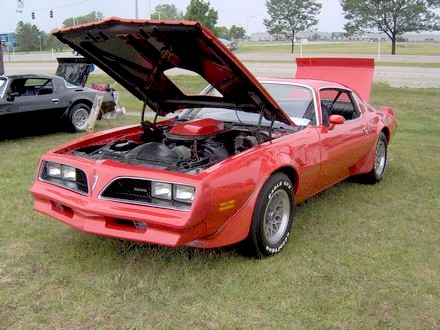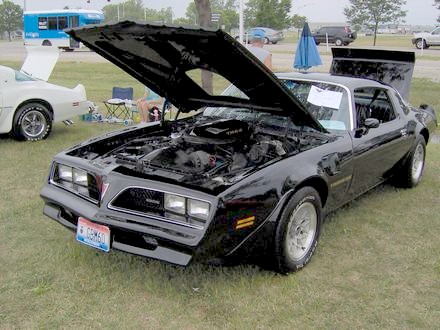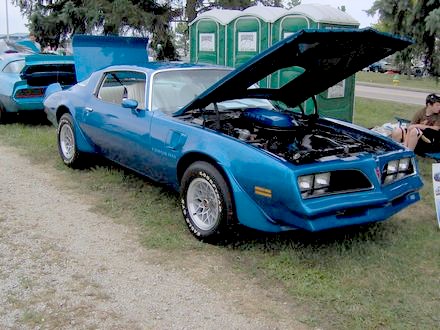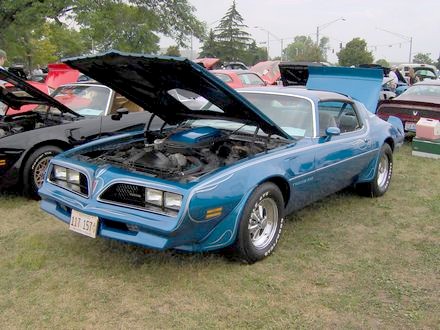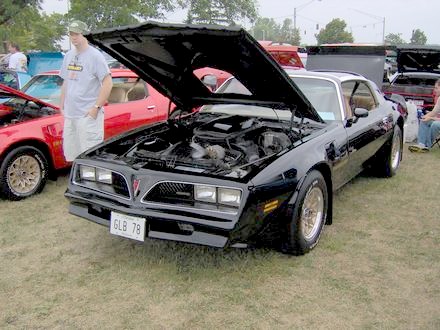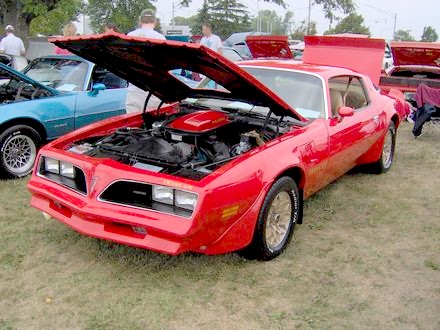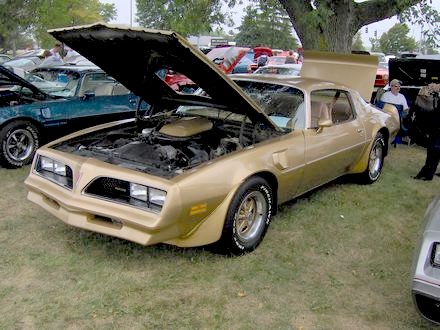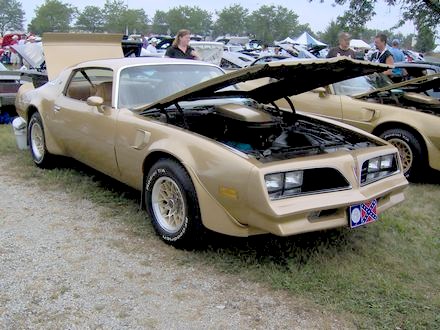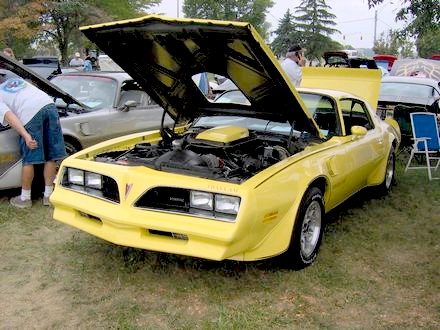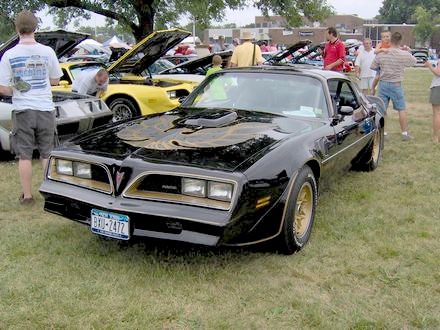 1977-78 Special Editions... in the Black and Gold varieties...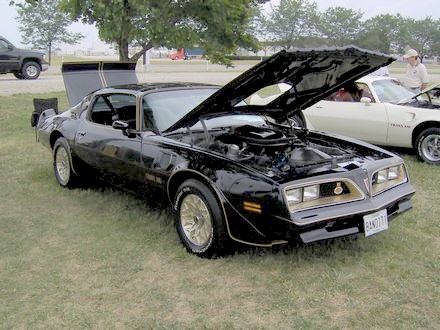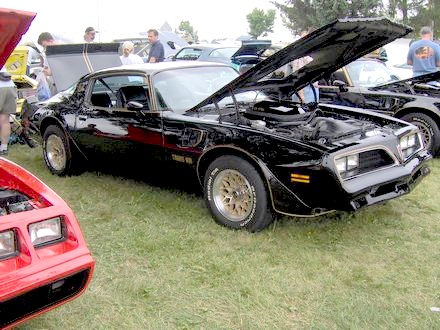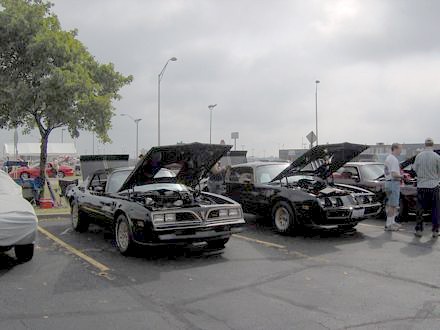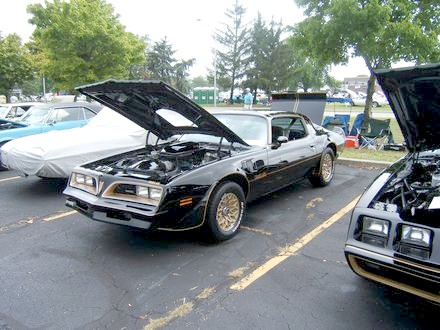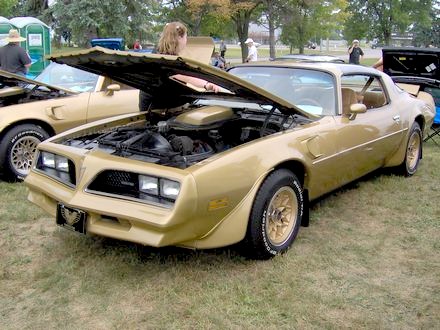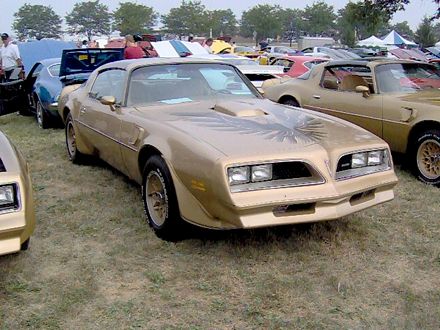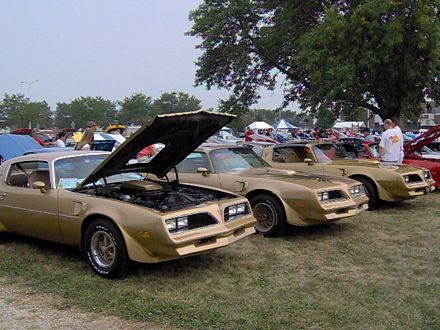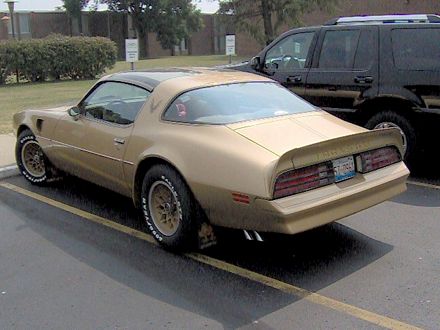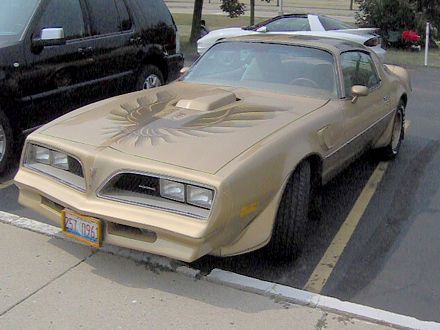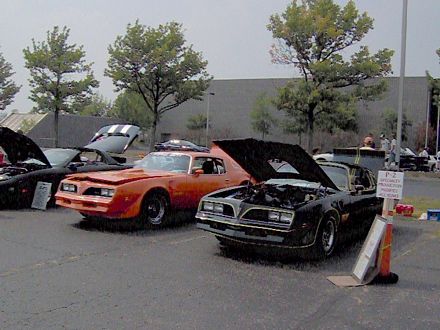 Check out these Fire Ams... we saw the beautiful orange Fire Am last year, but the black one is an actual Special Edition that was also treated to the VSE Fire Am conversion!! This beautiful Trans Am is fresh from restoration and was spectacular!! You can go to Trans Am Country (www.transamcountry.com) to find out more about it.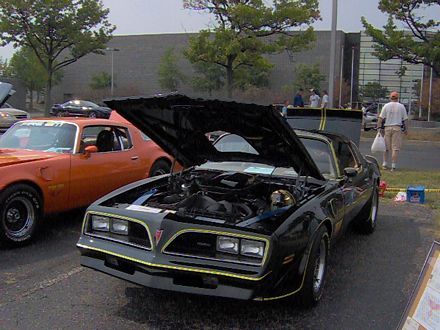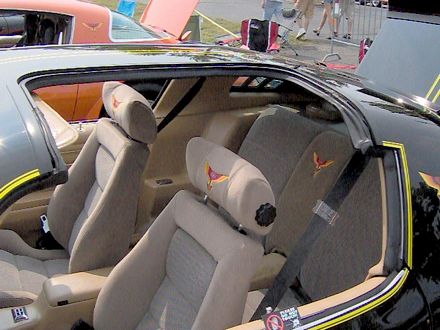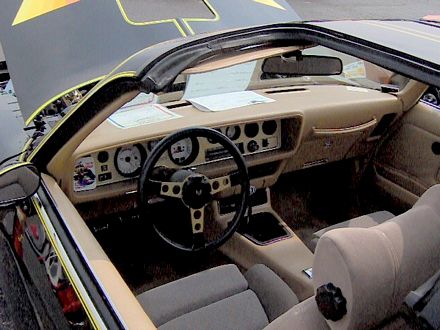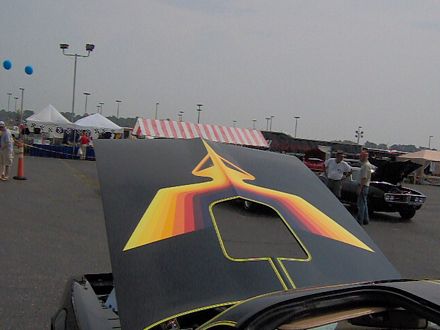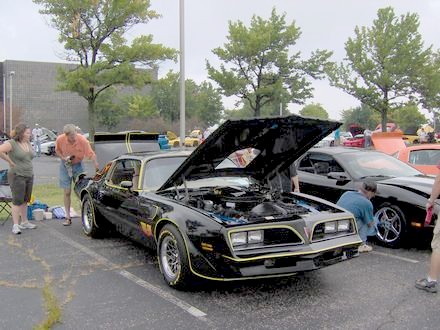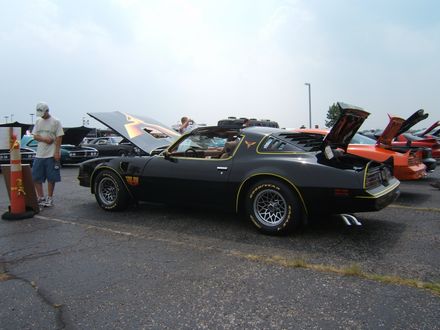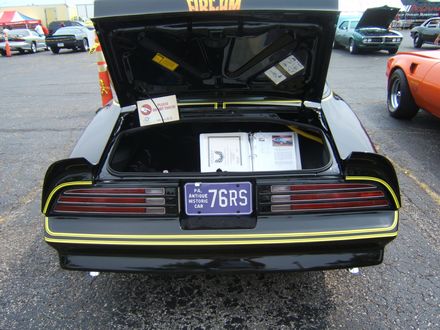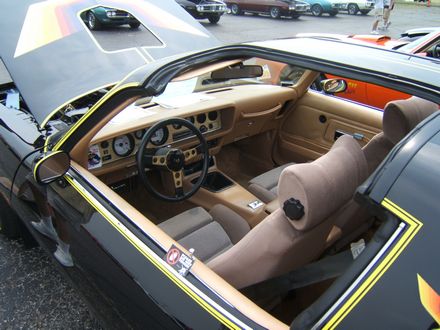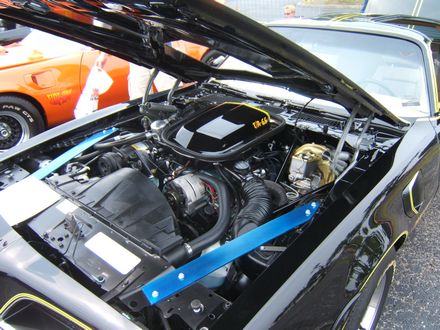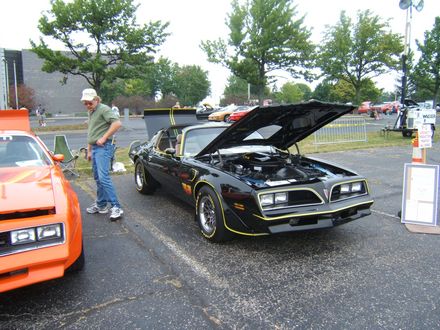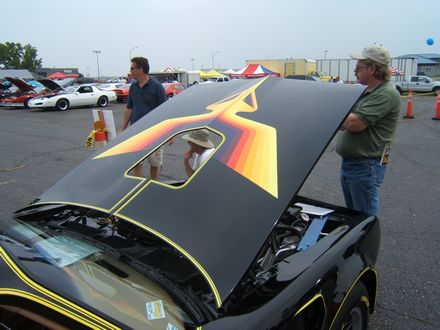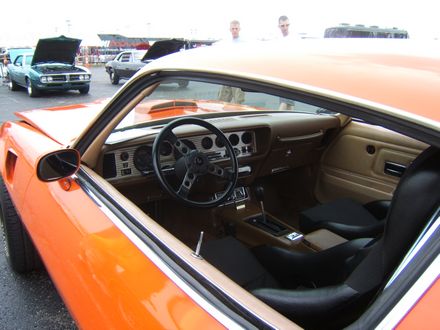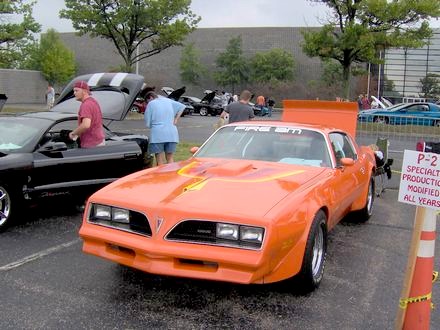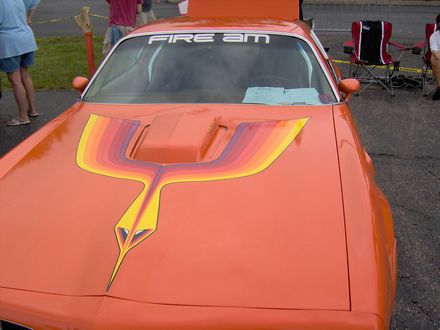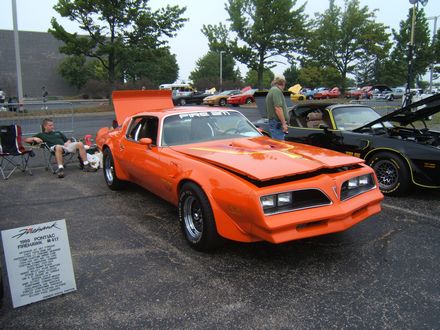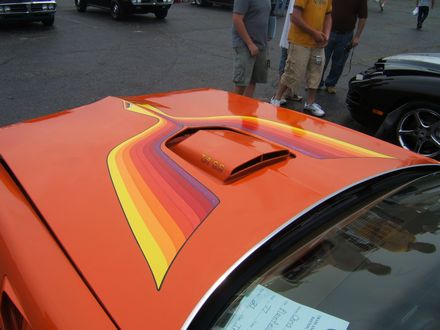 Here are the 1979-81's to finish out the Second Generation Firebirds and Trans Ams...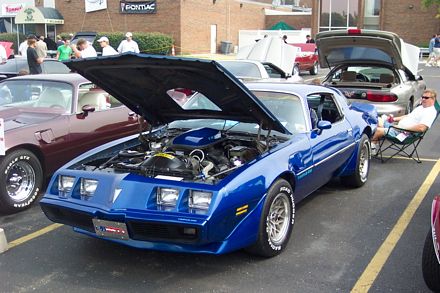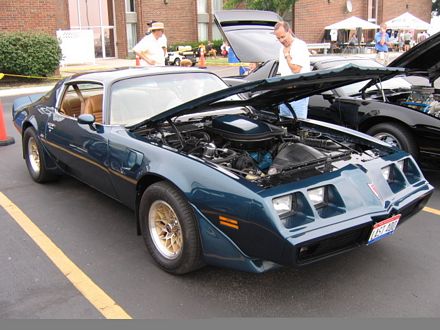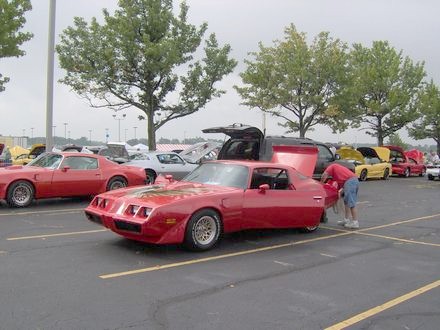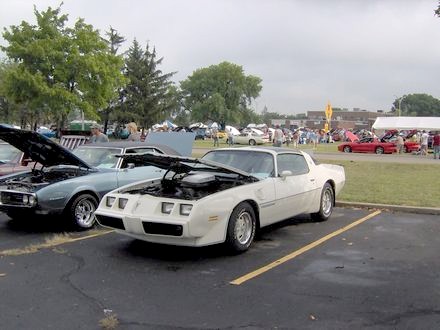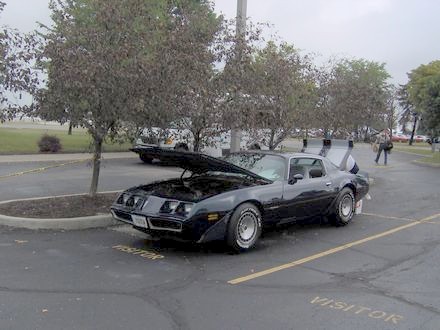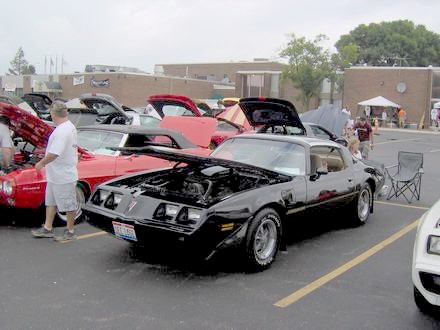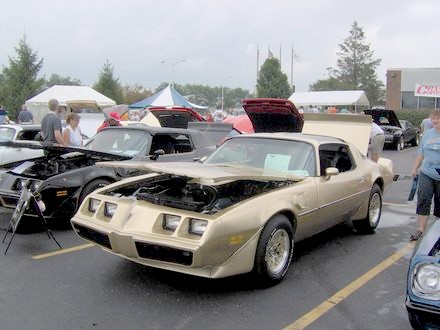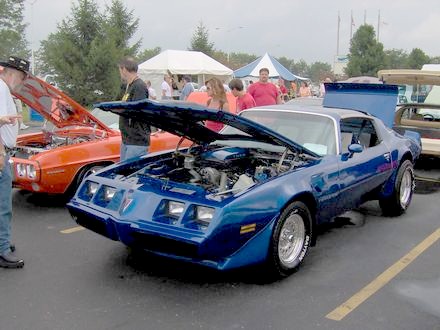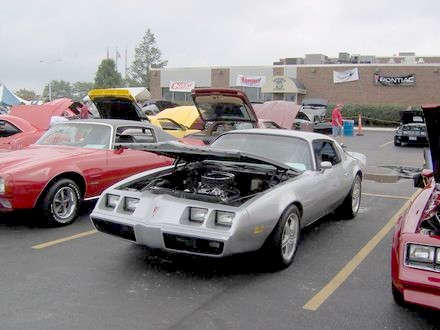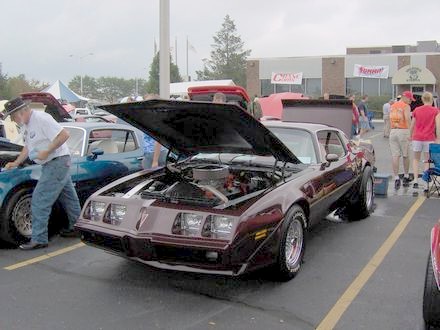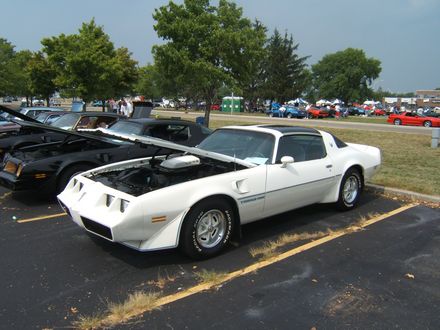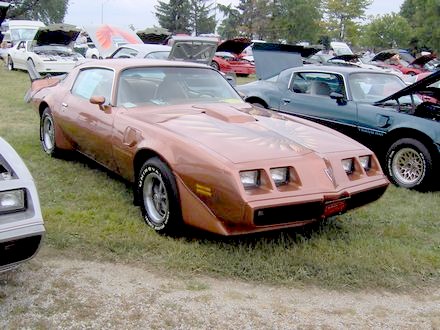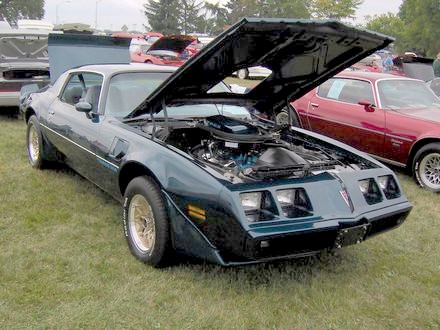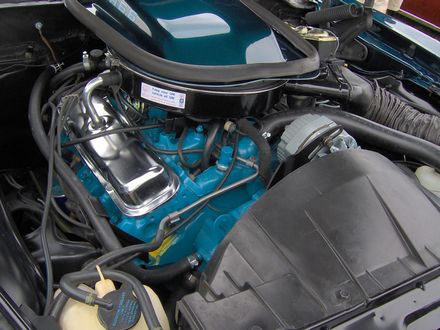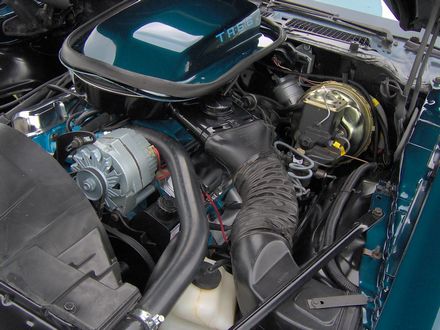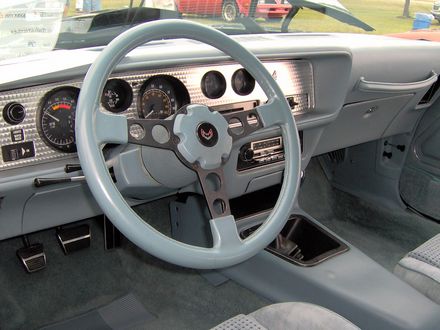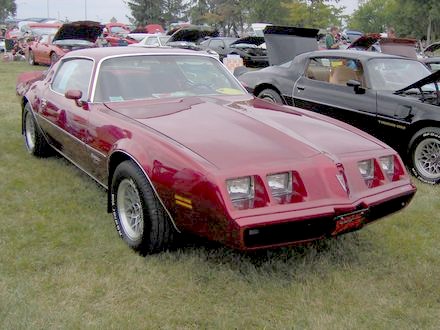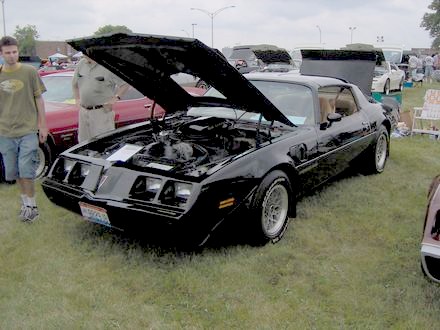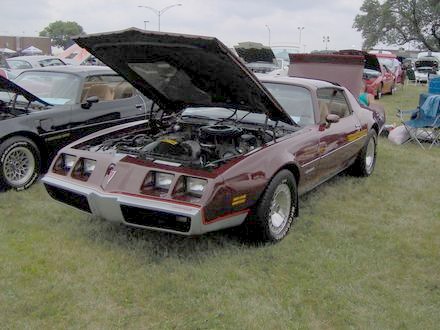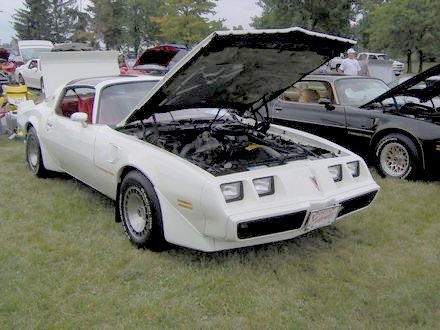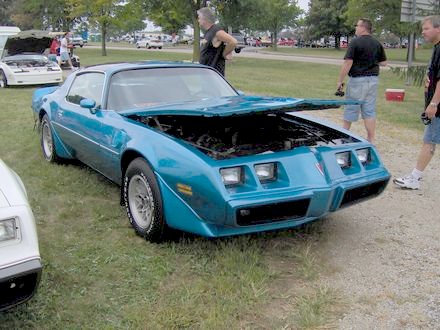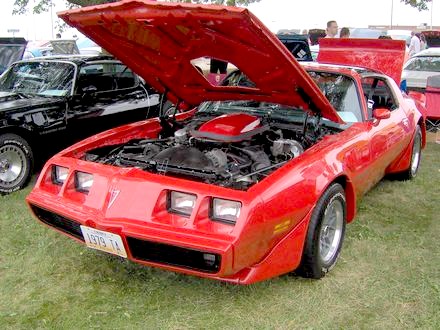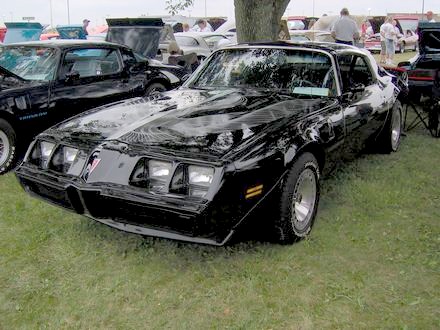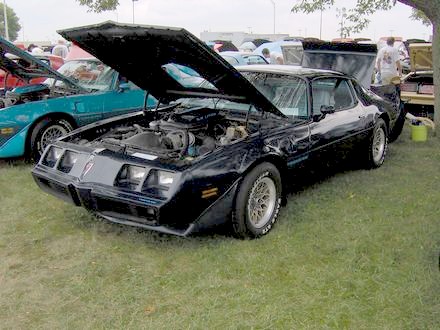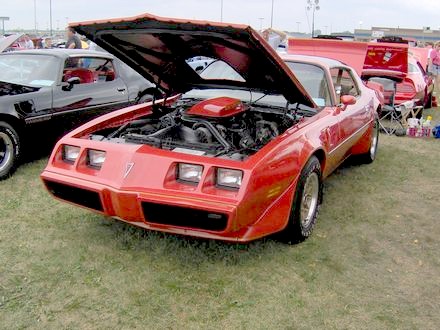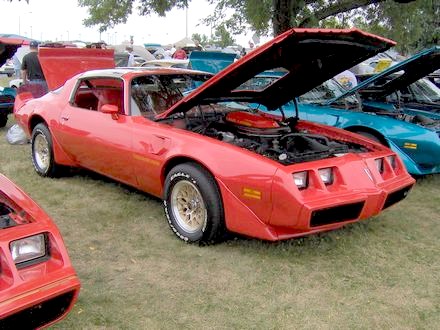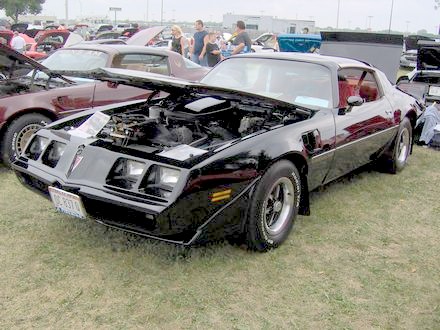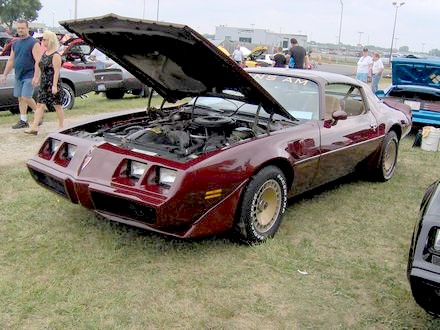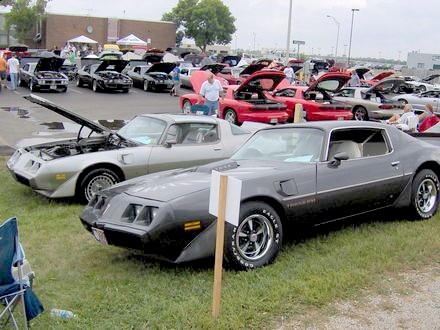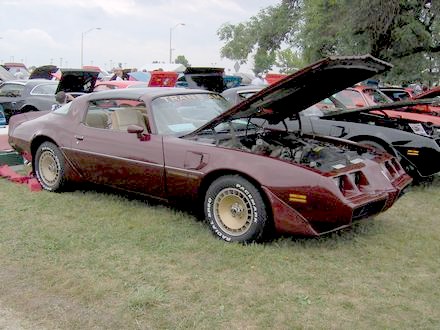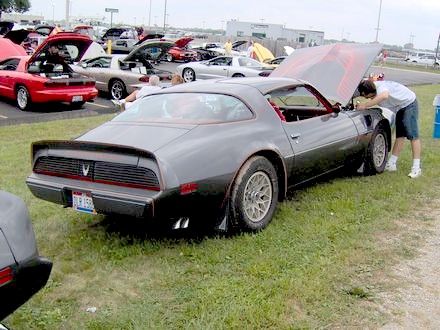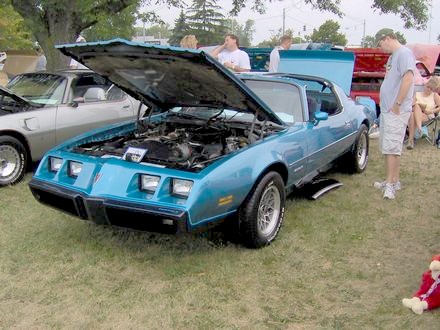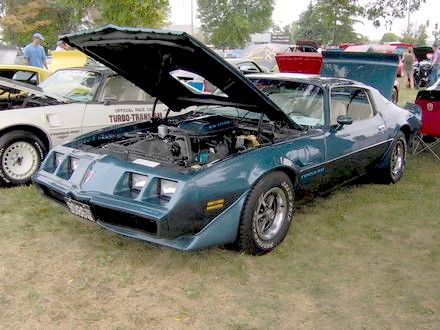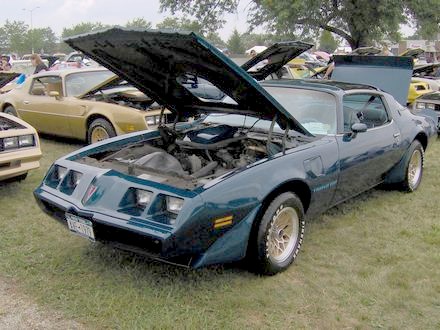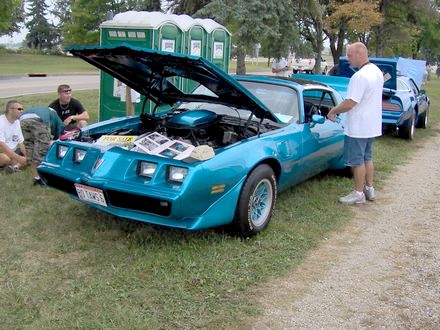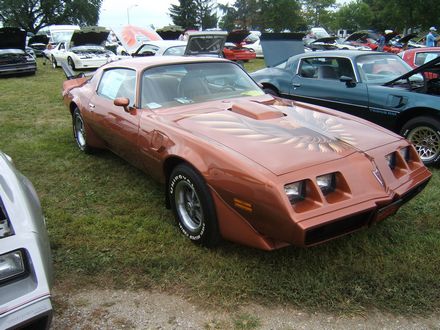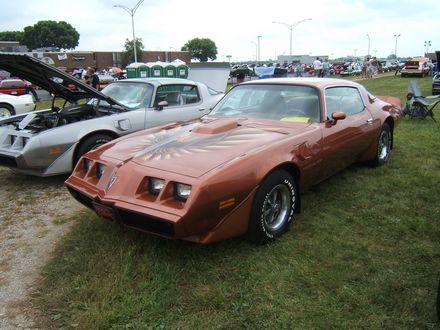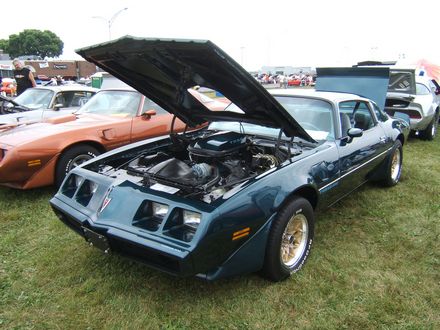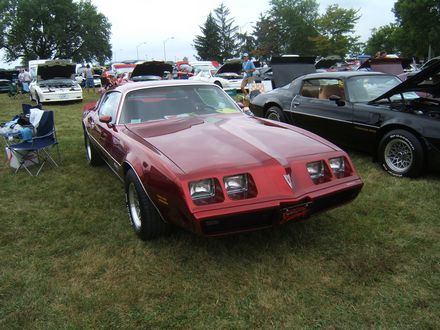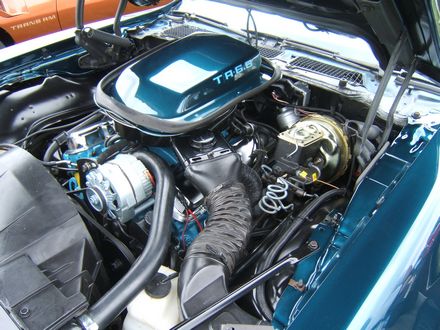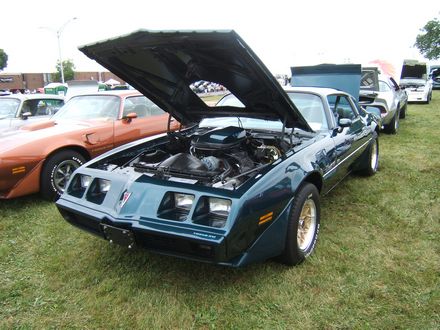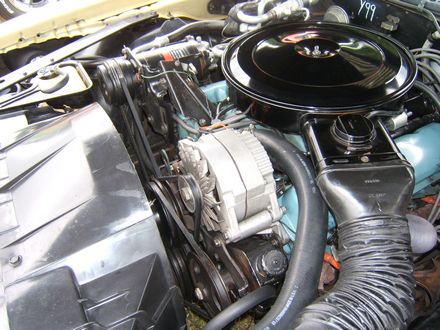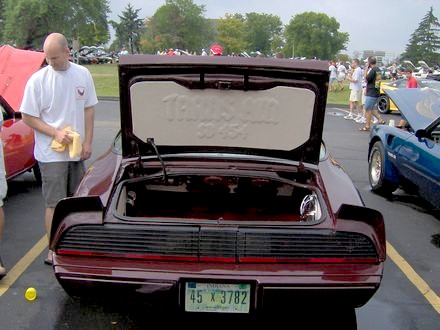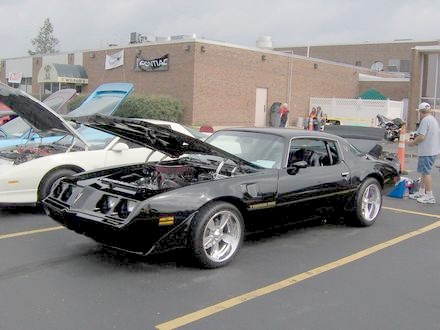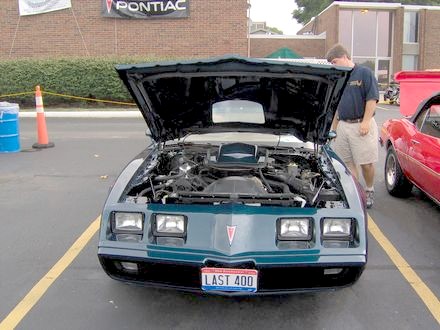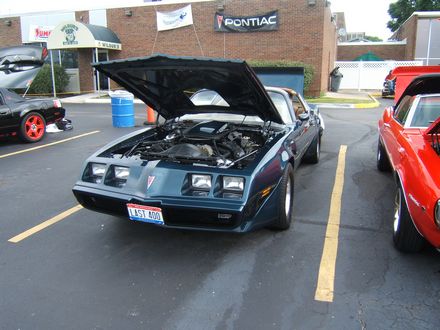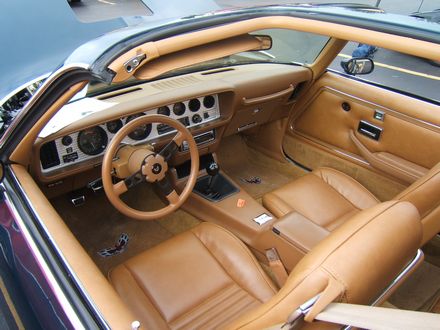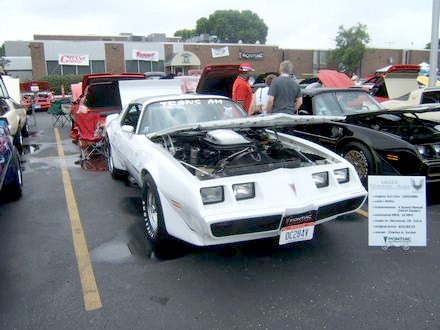 Here are the 1979-81 Special Editions, Anniversary Editions, and Pace Cars...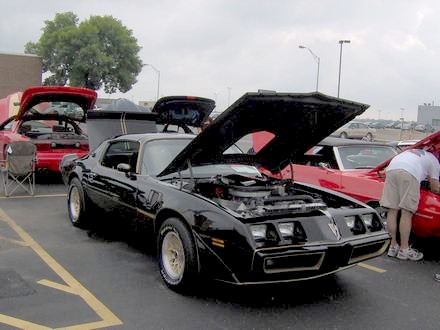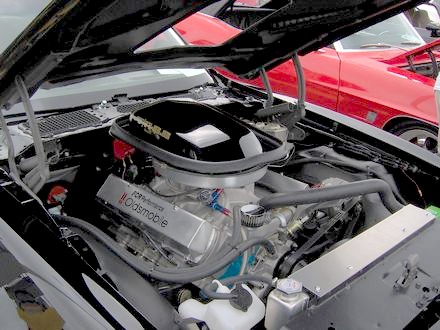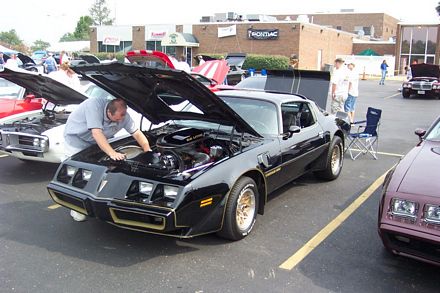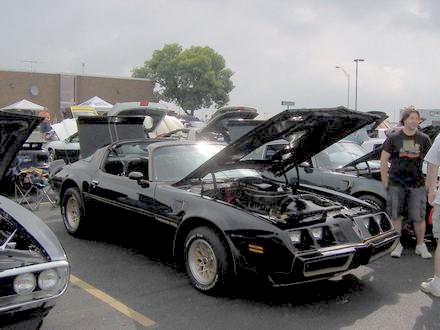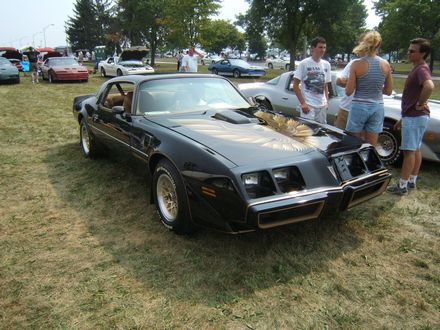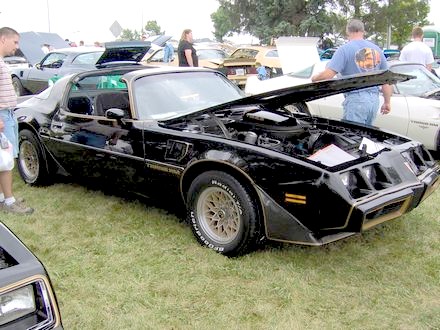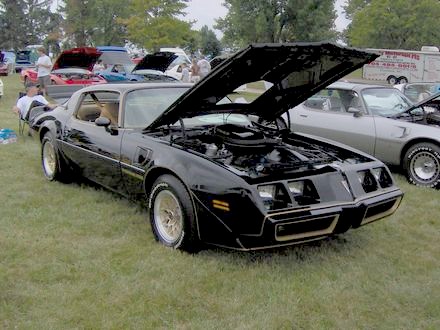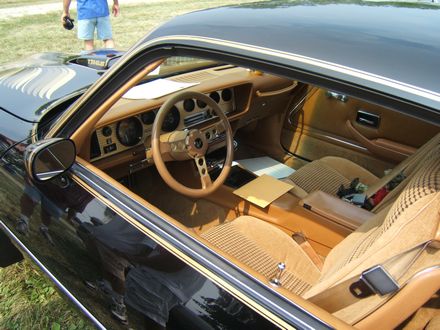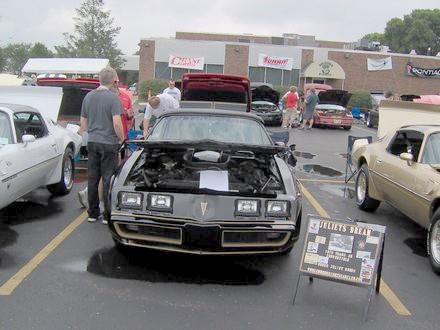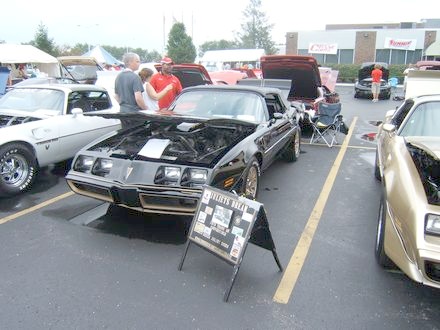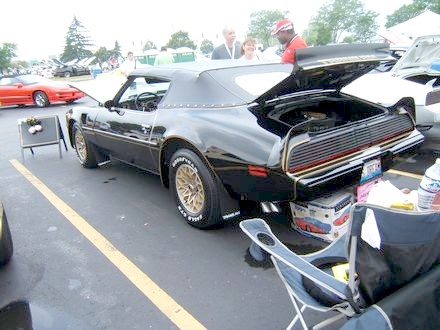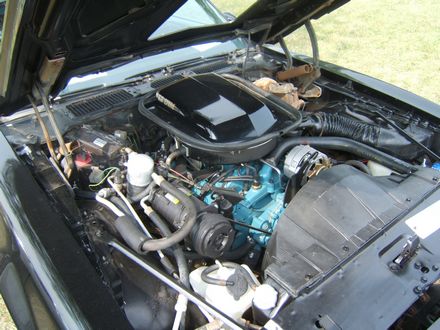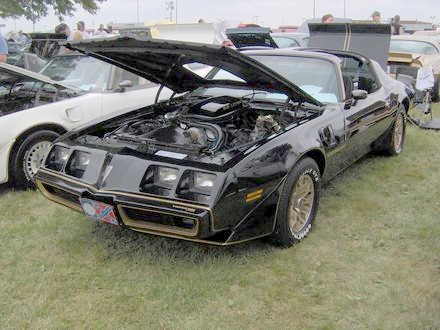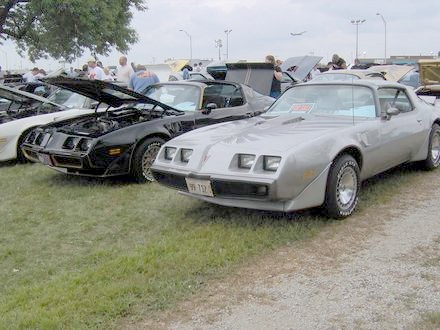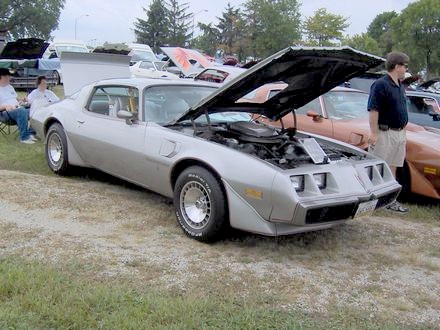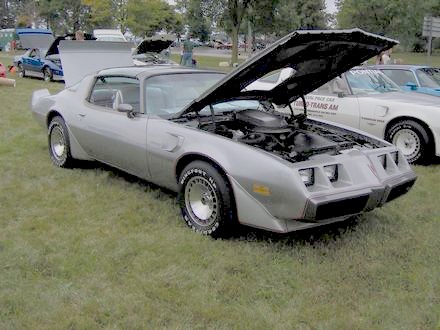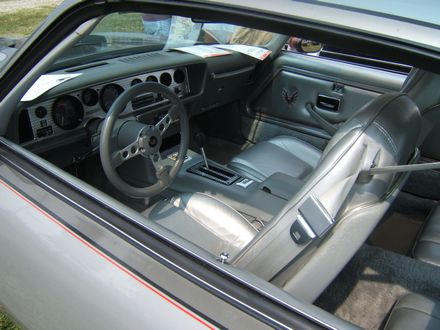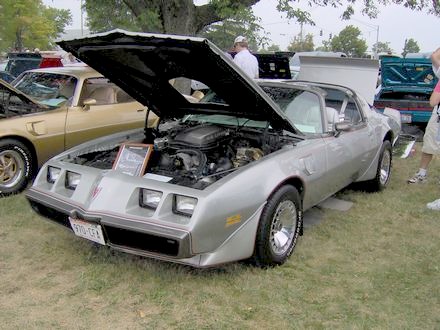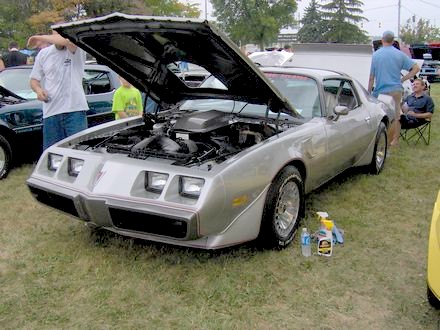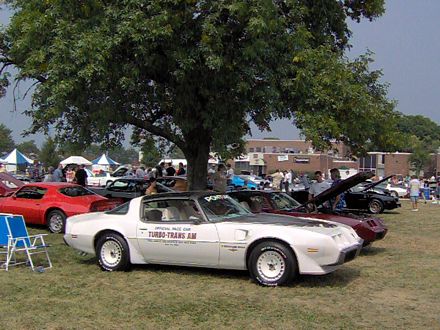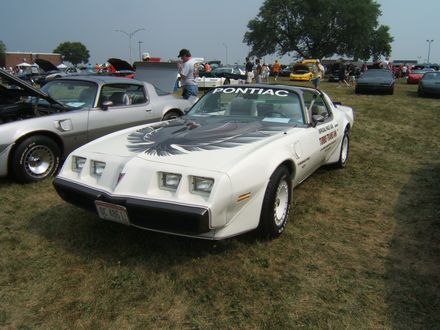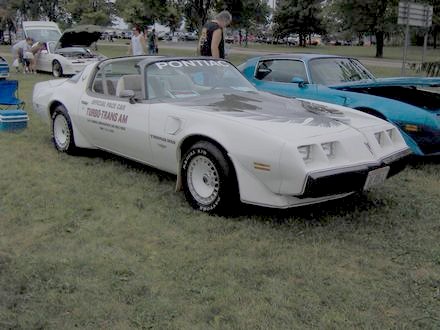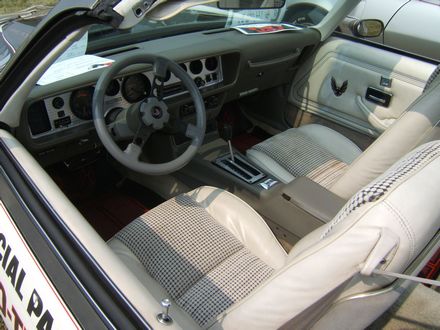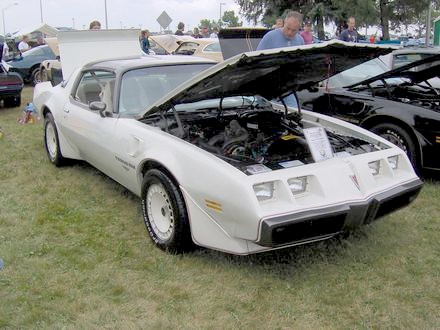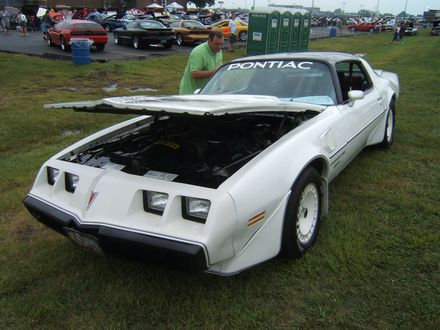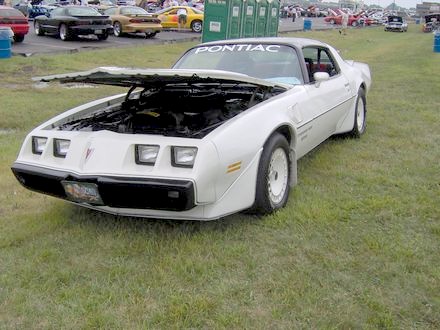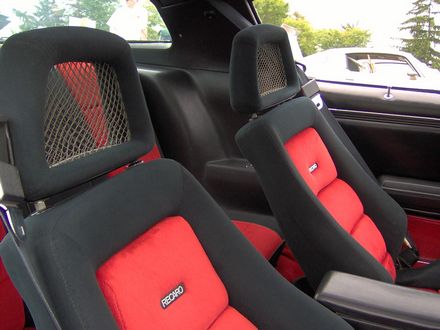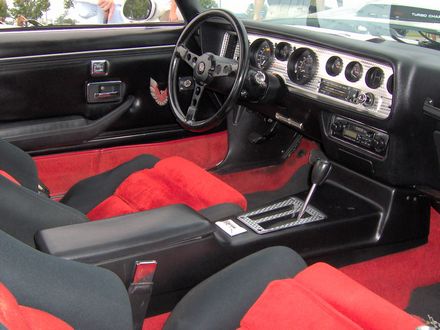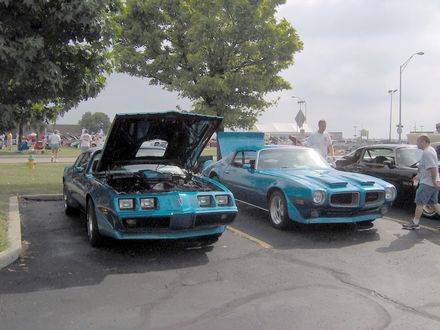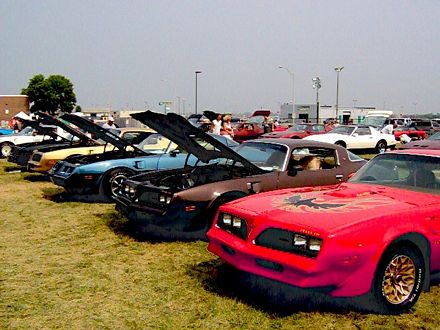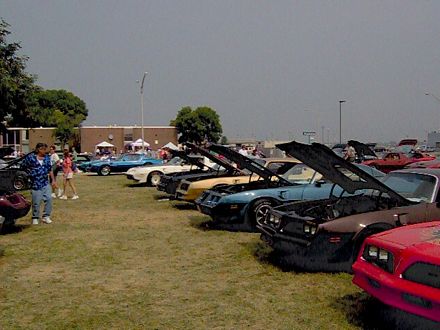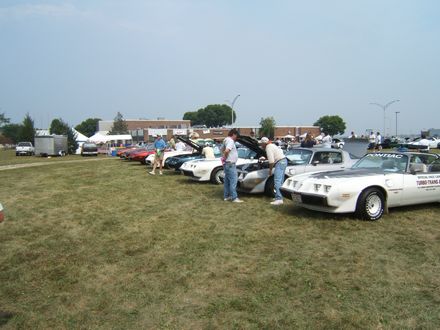 How about these Third Generation Firebirds and Trans Ams :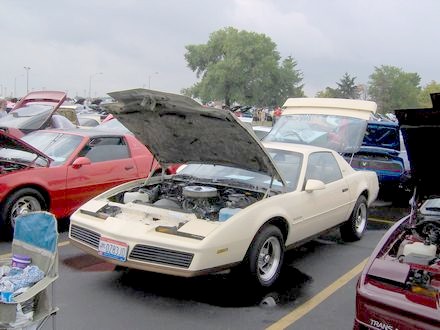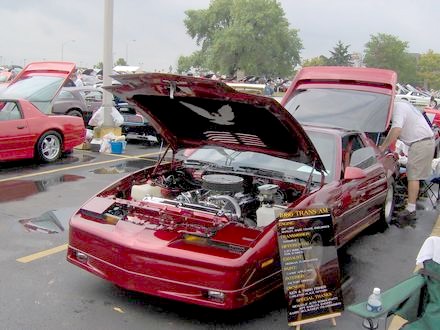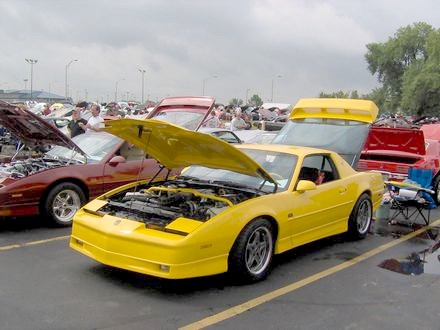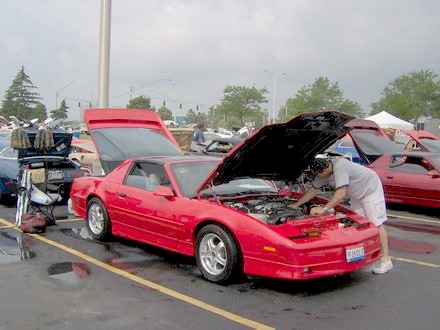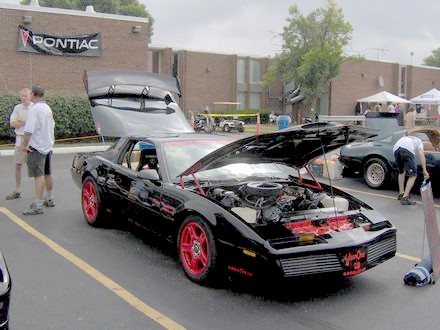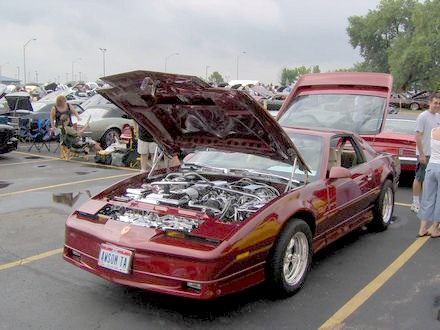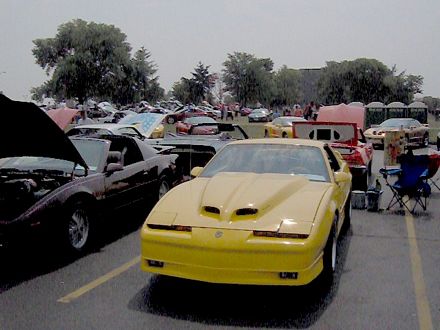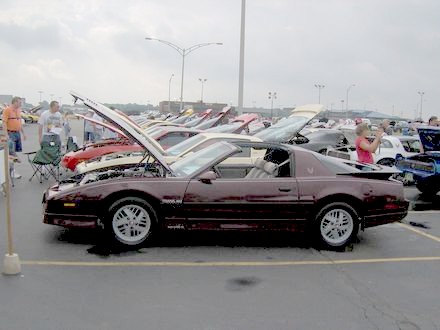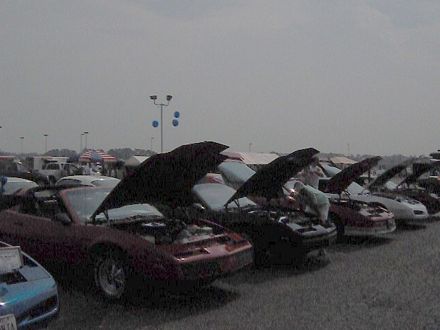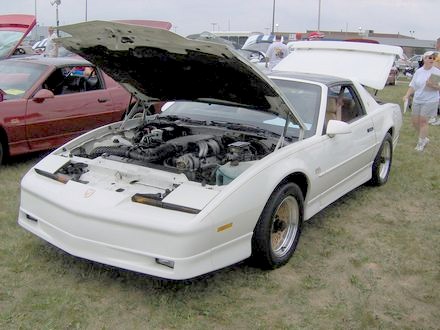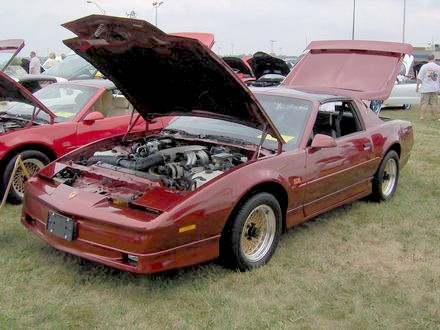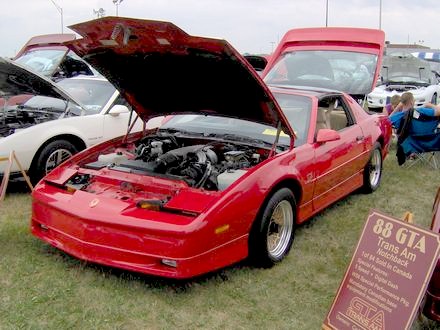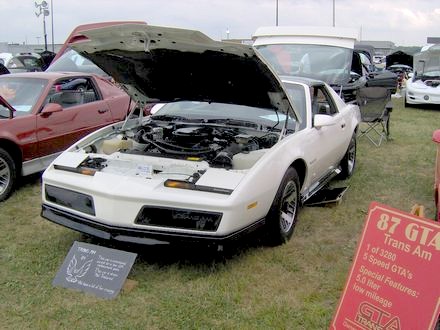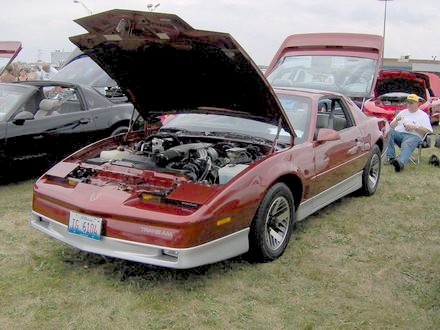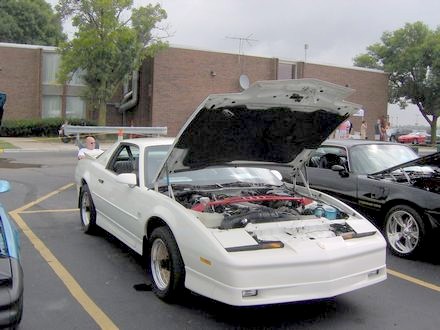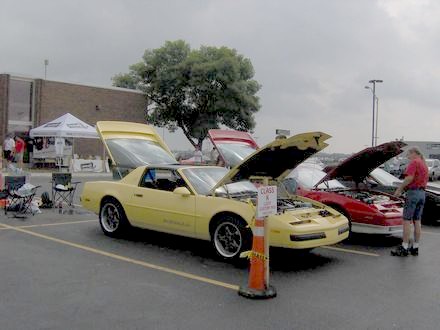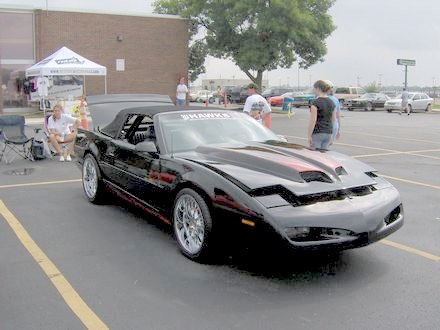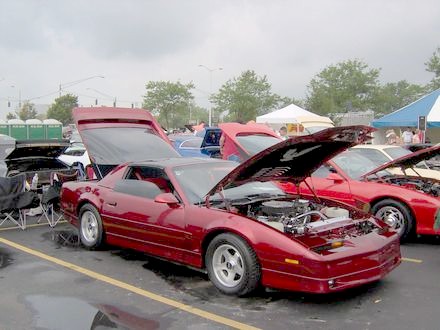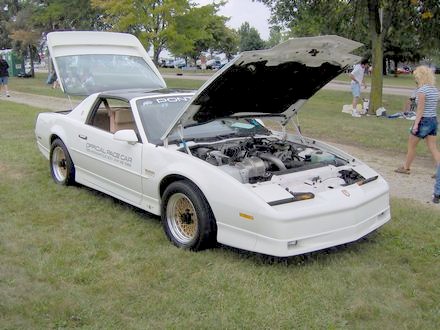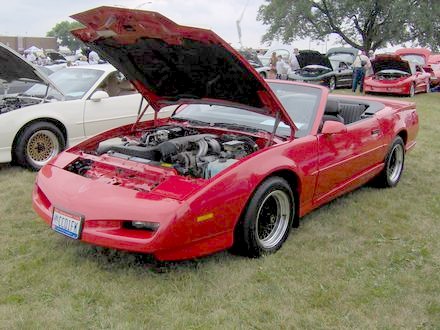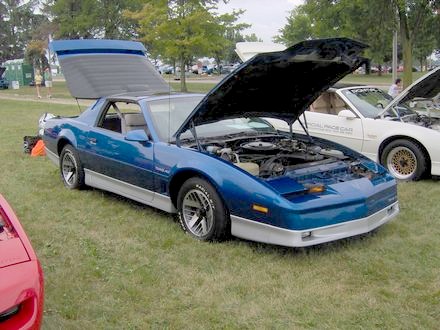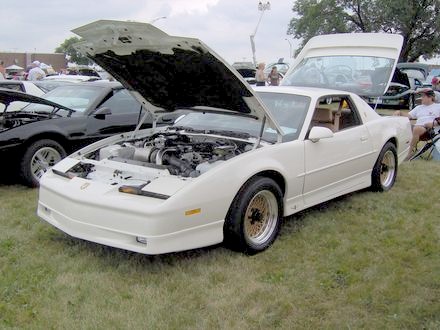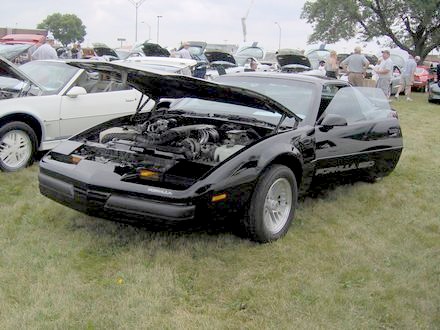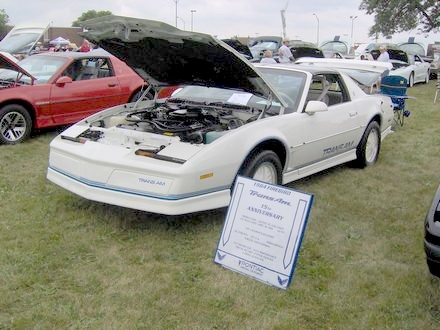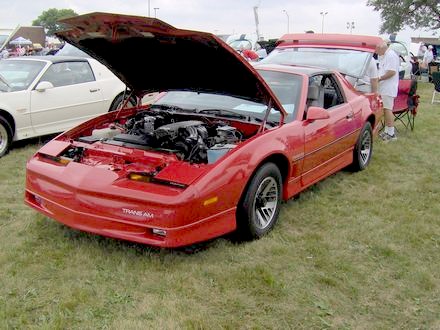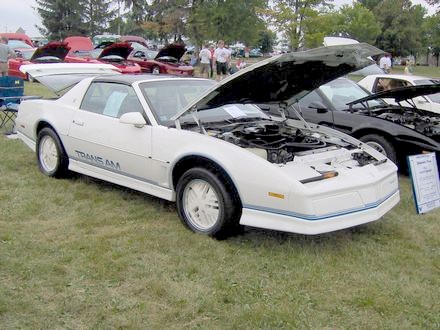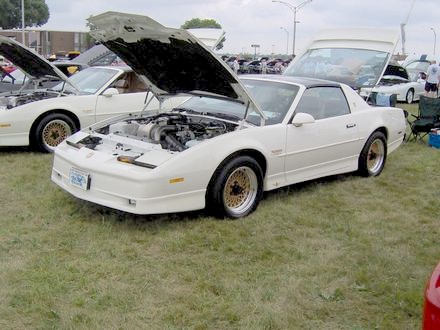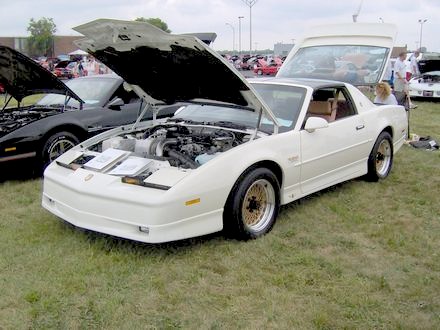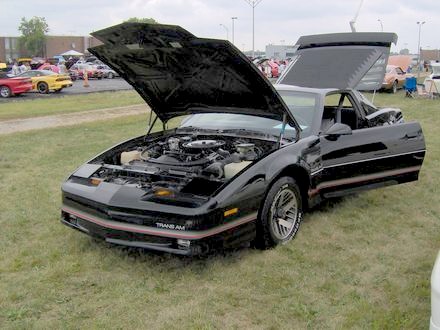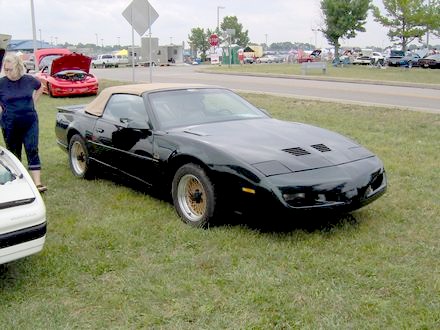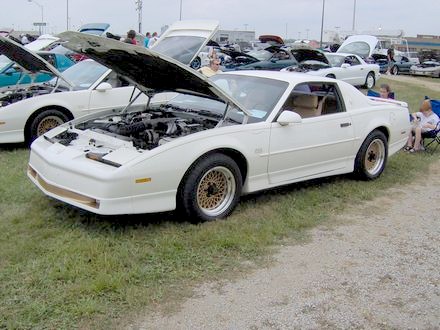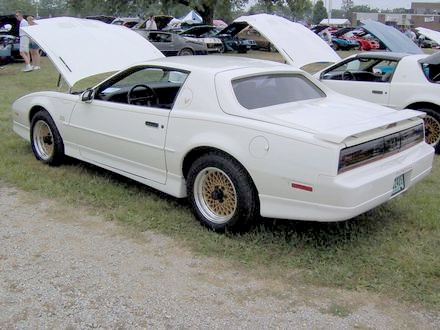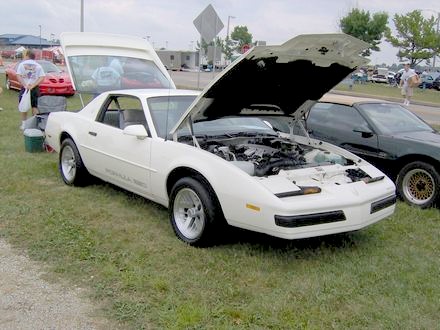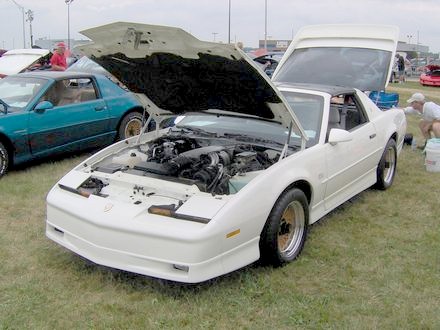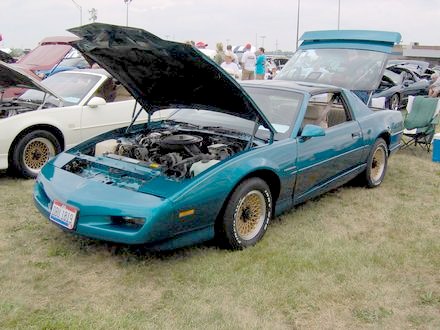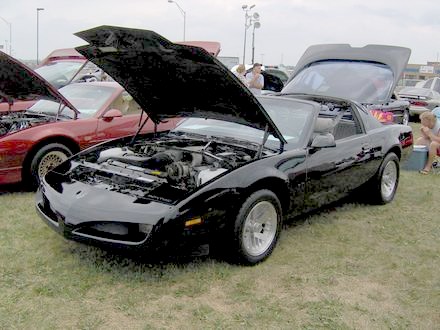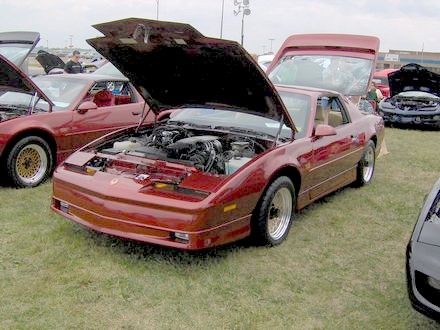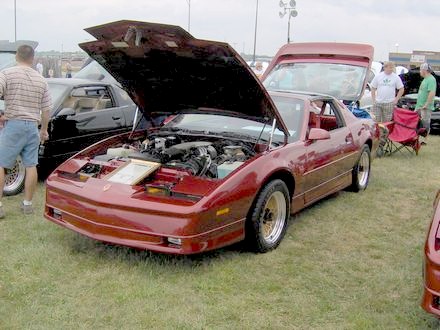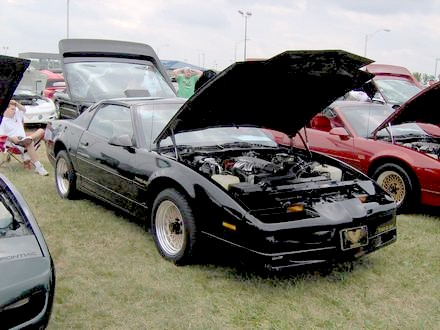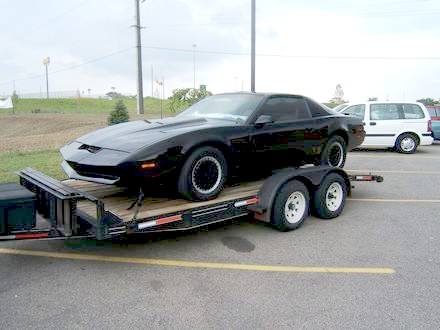 And last, but not least, the Fourth Generation Firebirds and Trans Ams: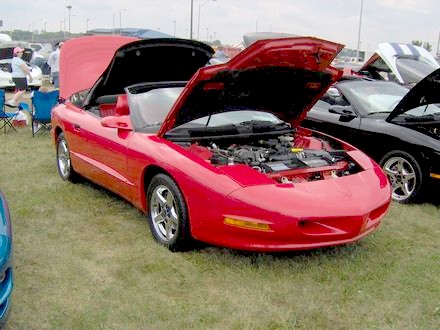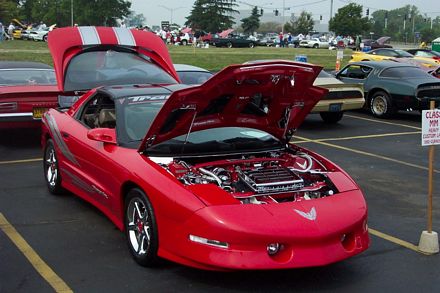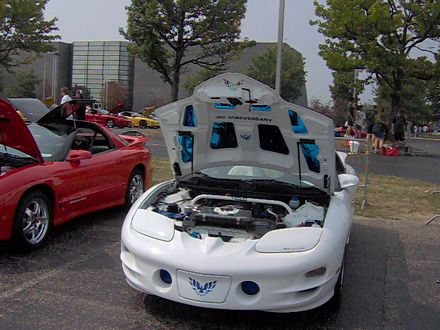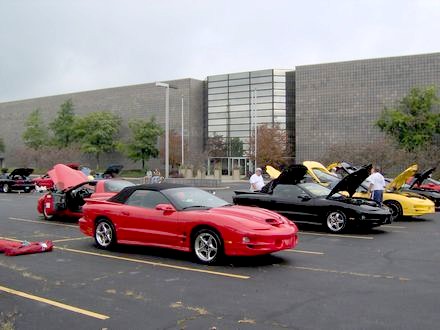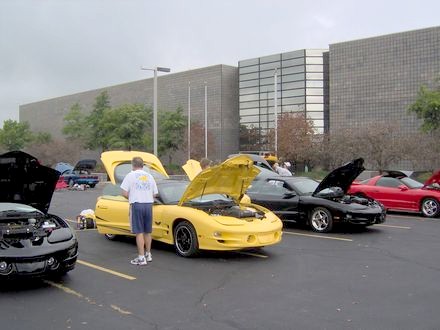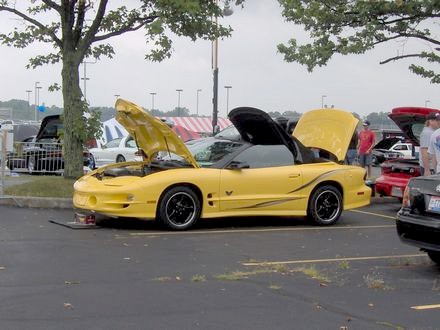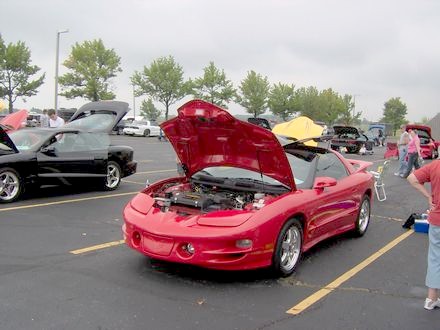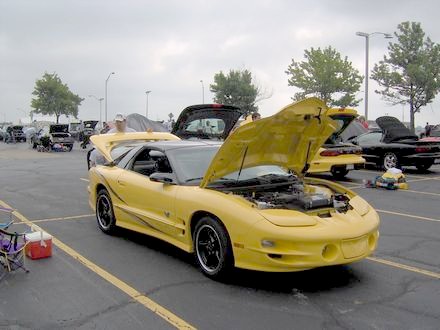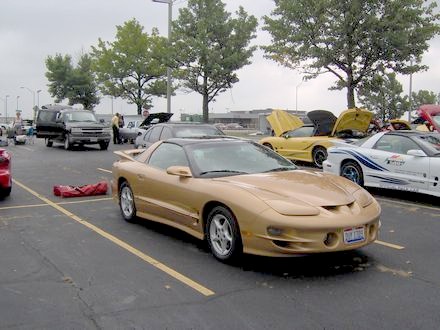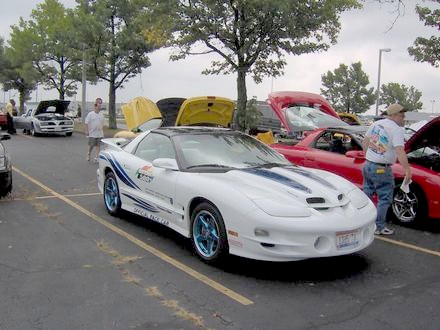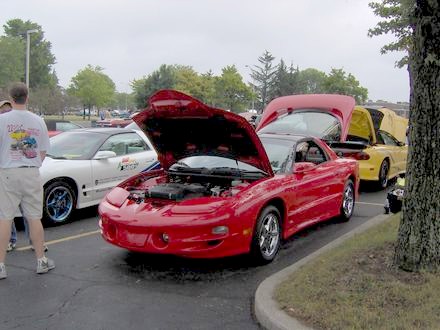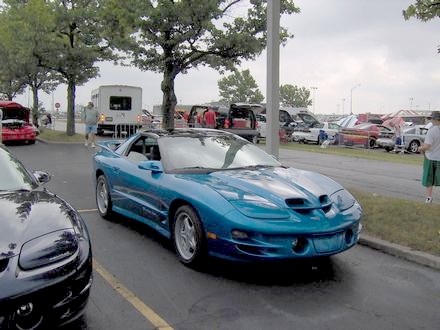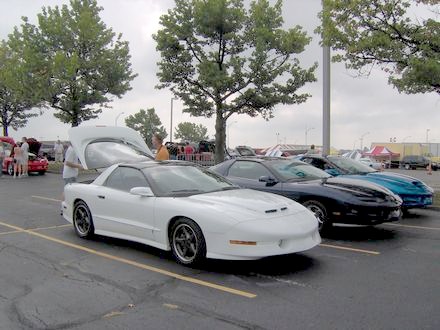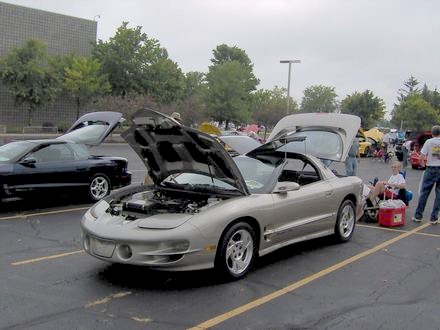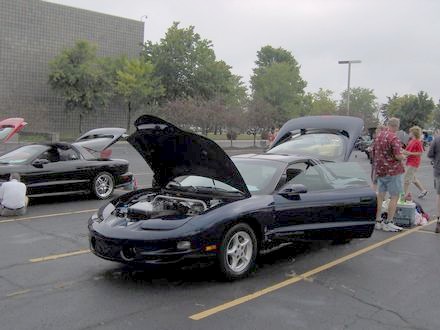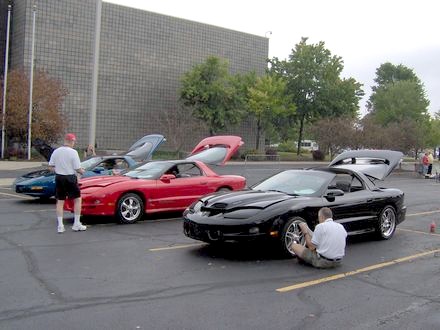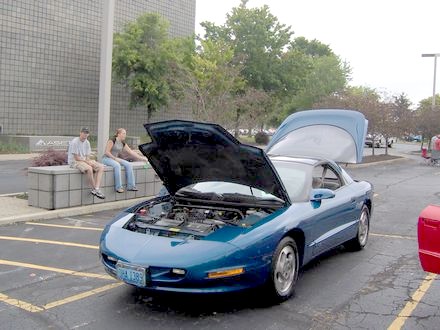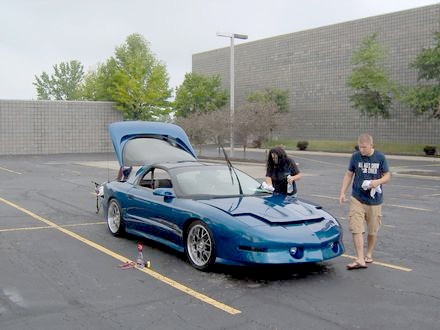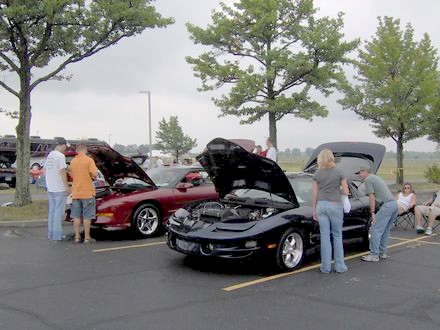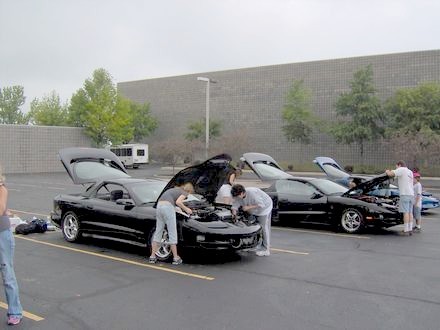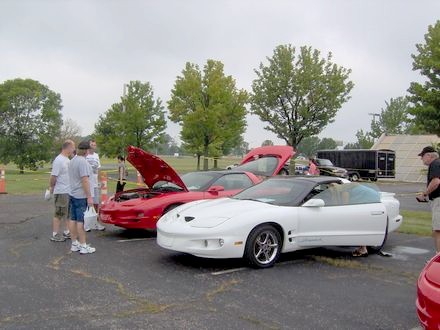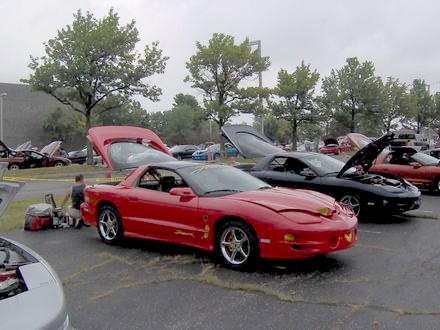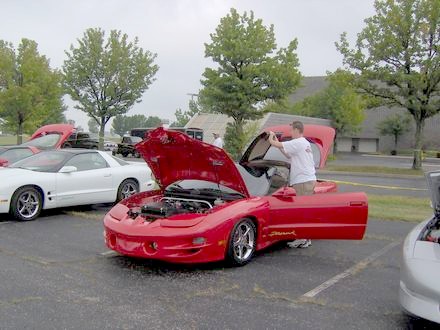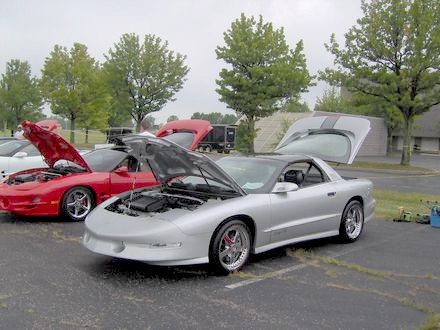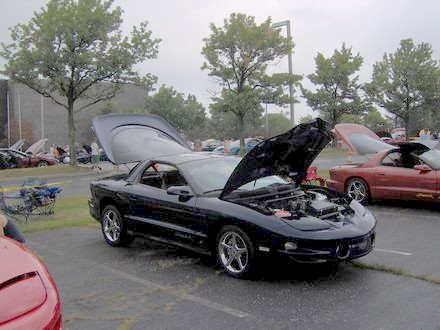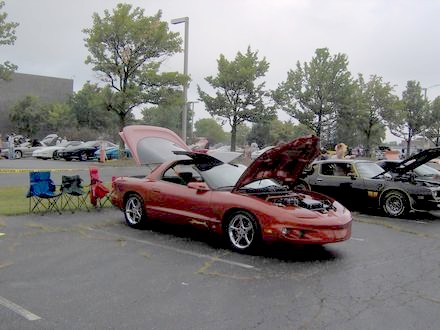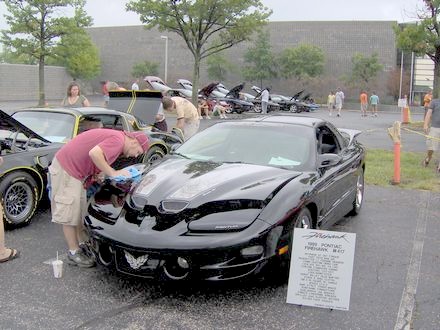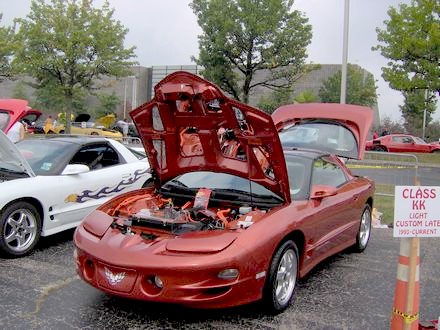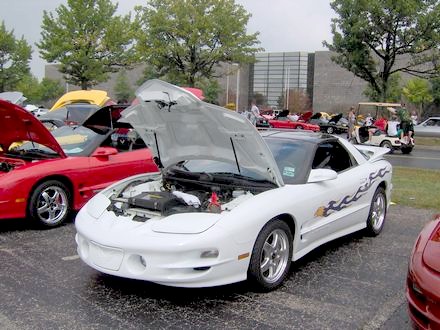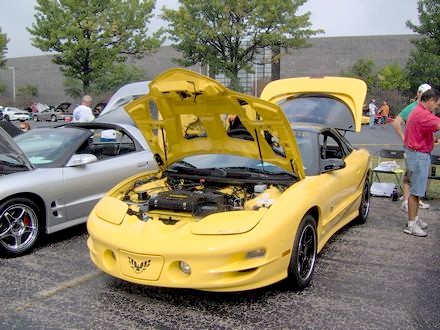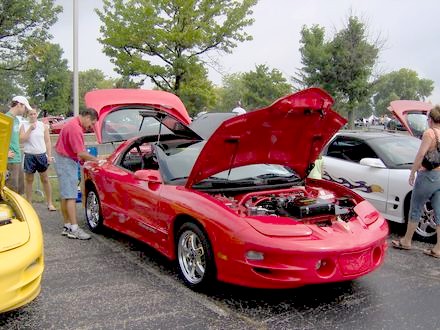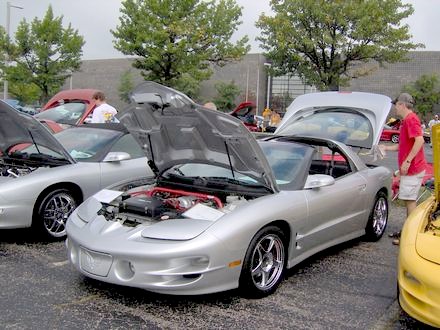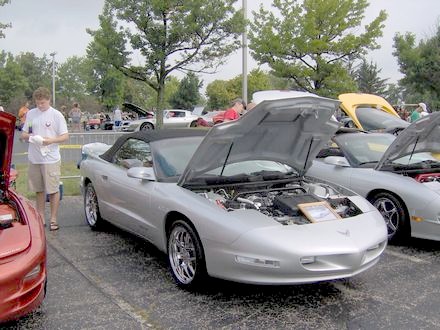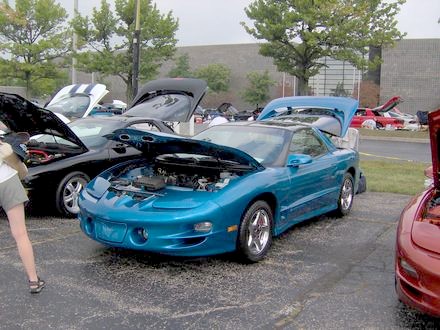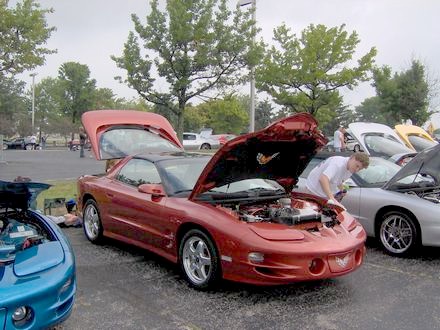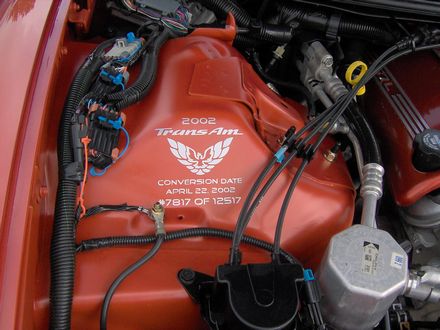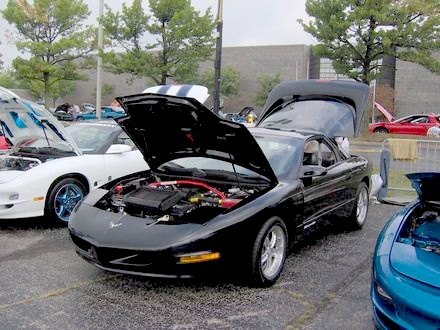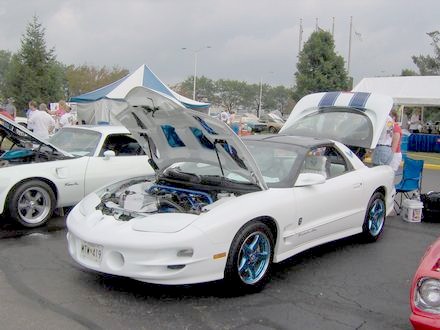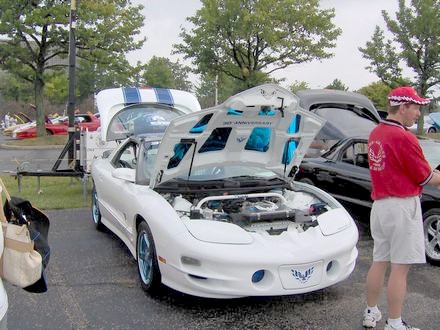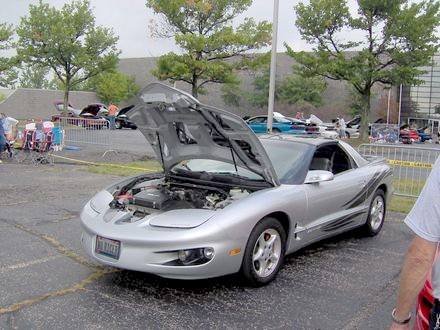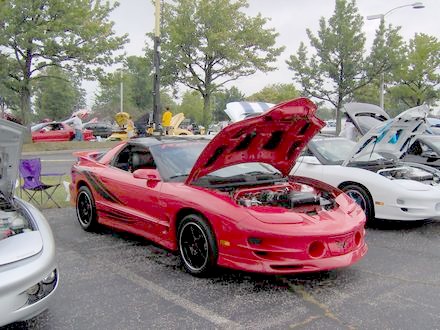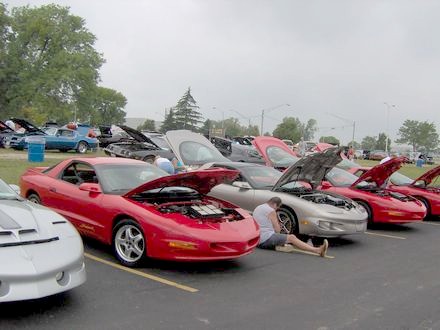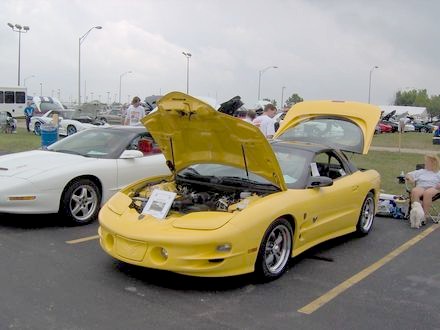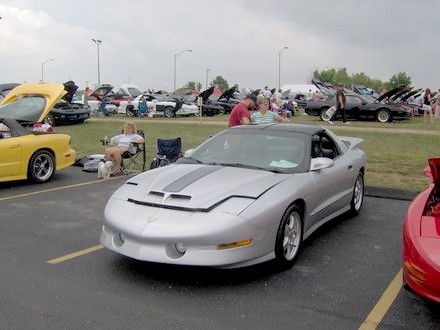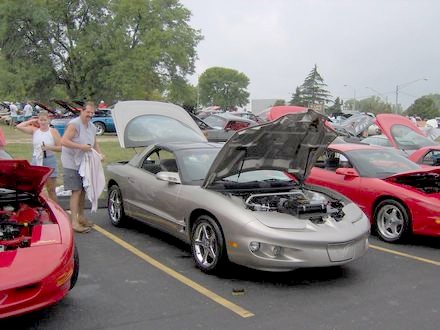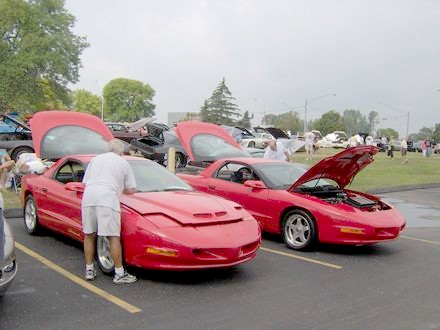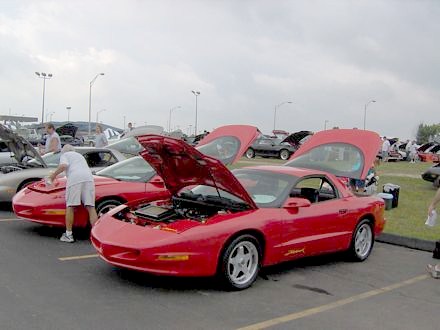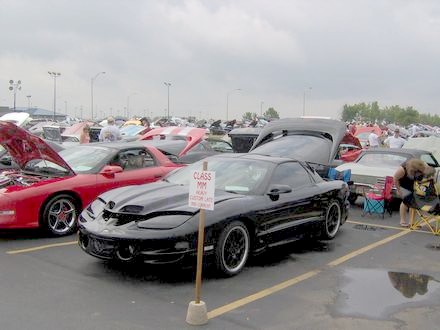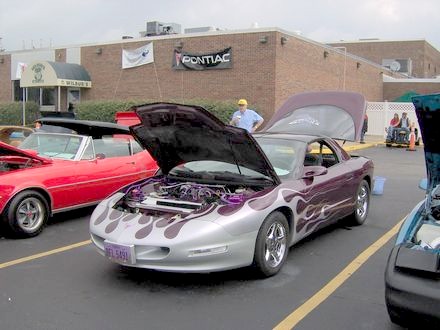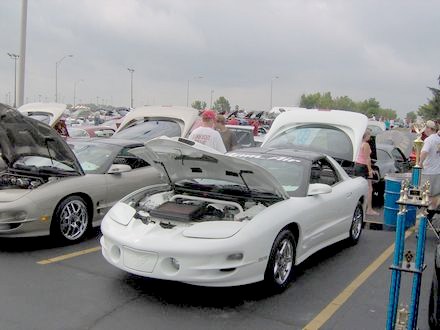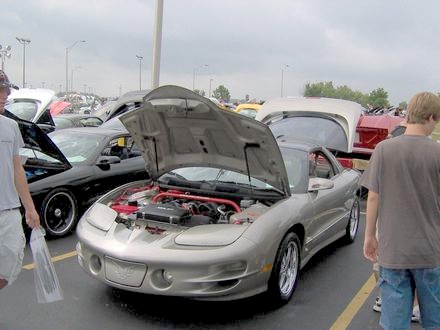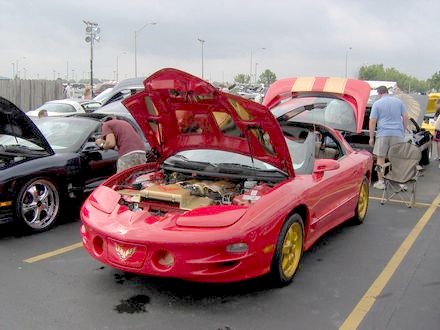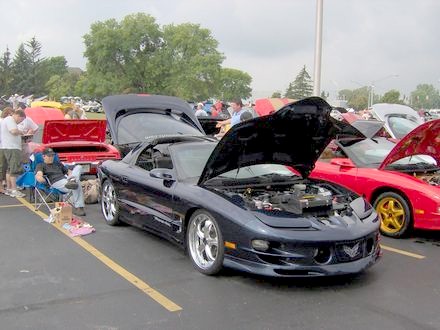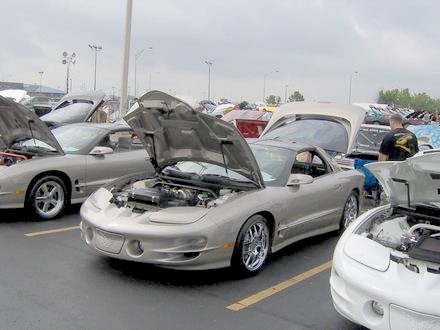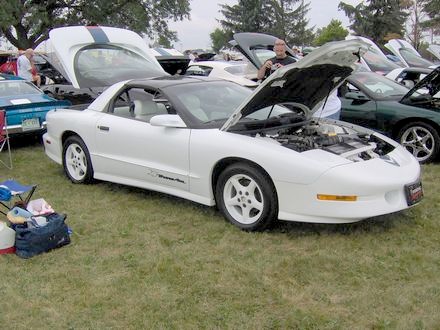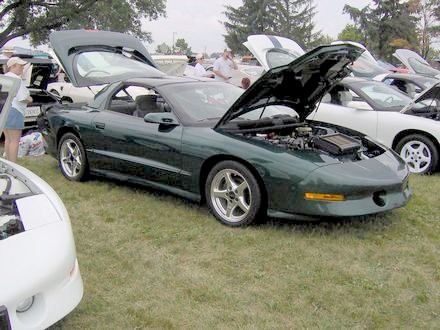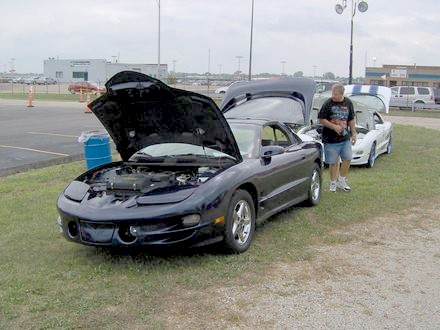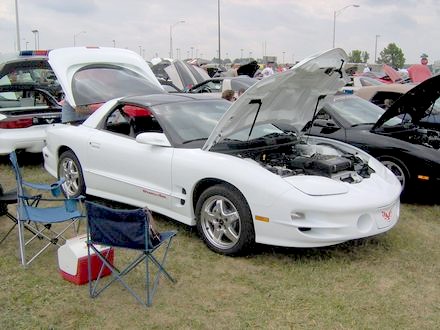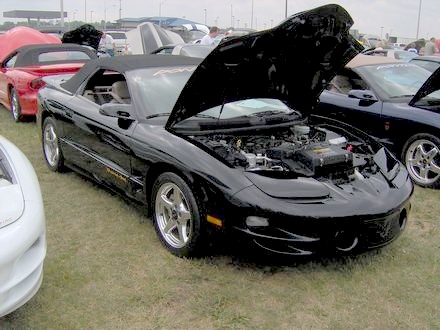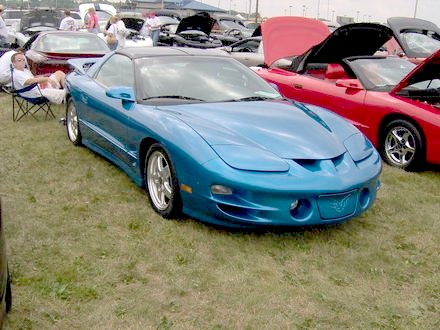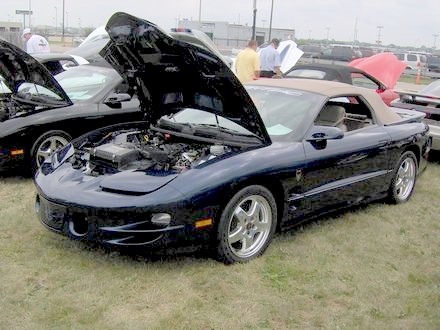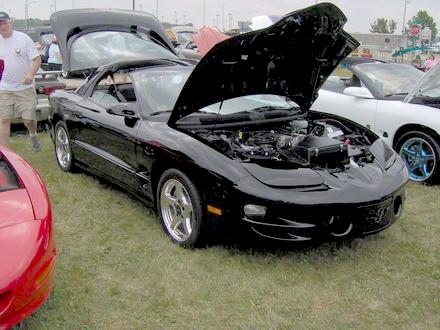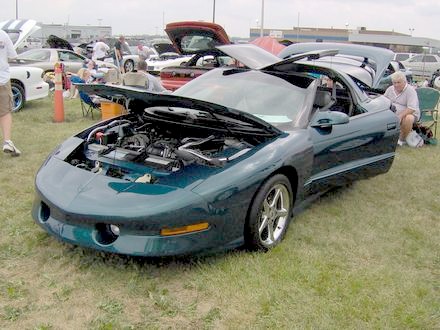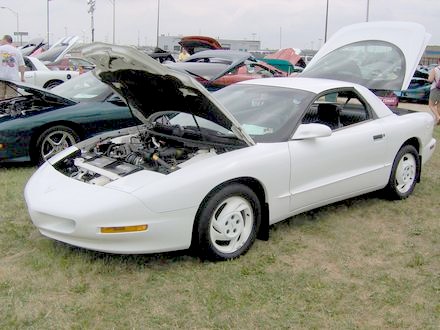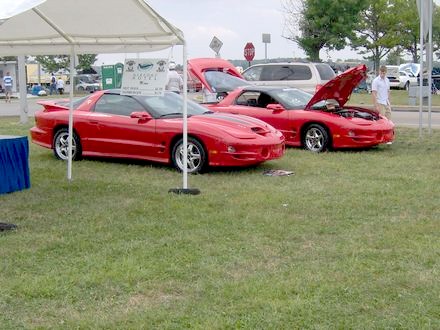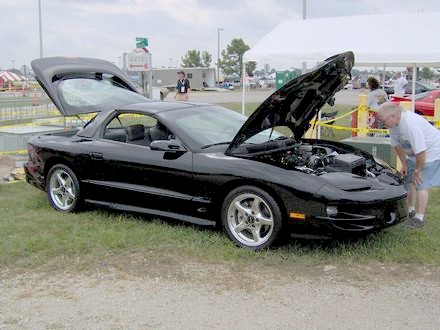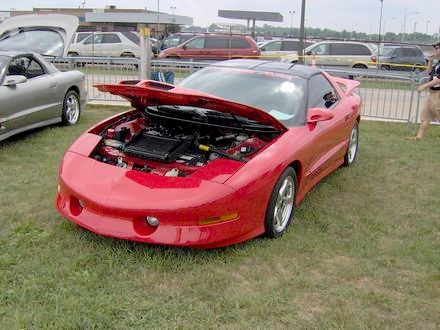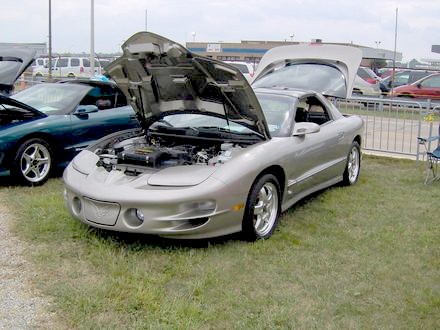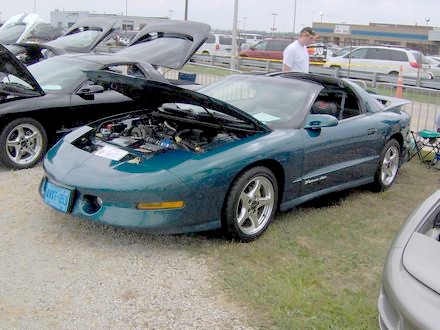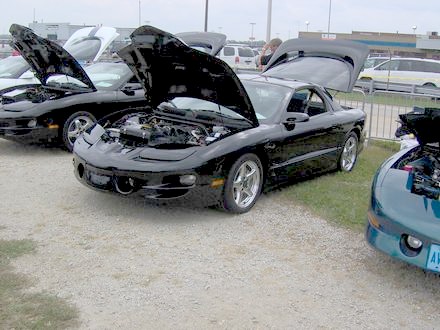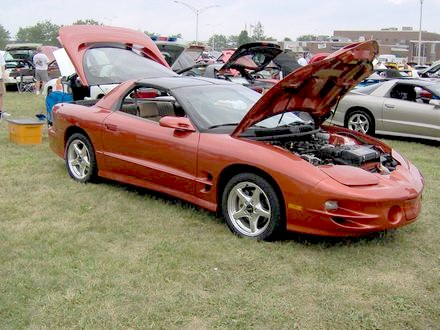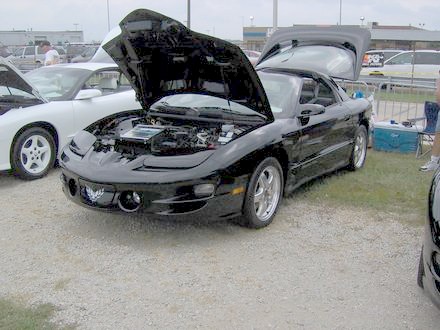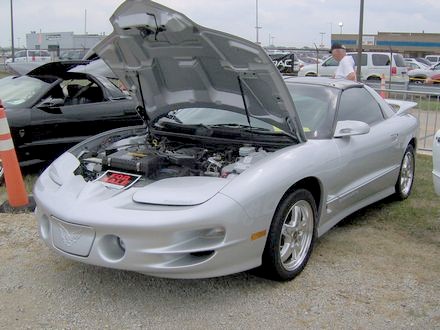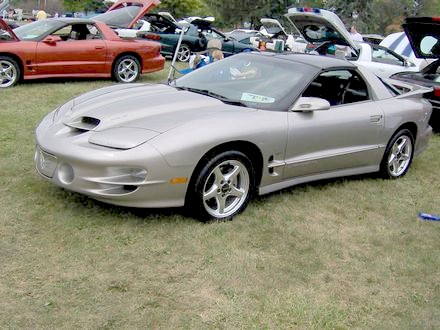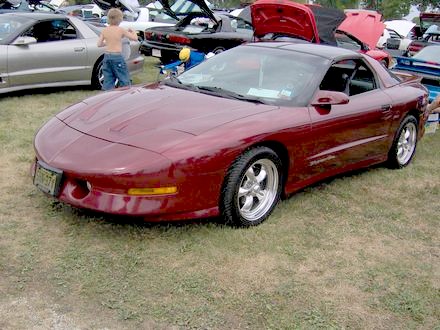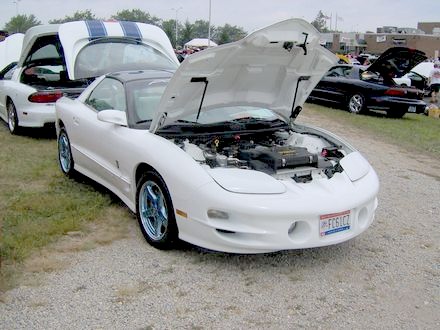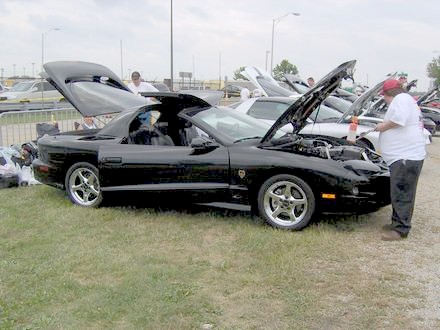 Just a small sampling from the Hamilton Collection: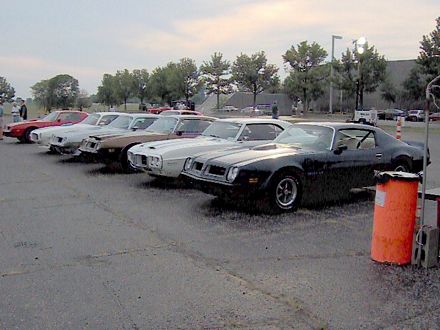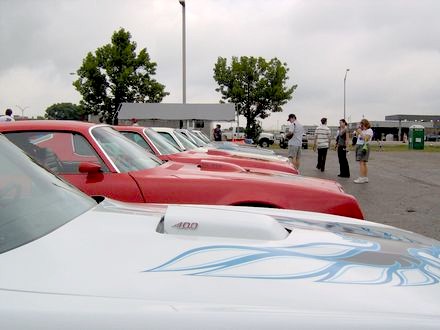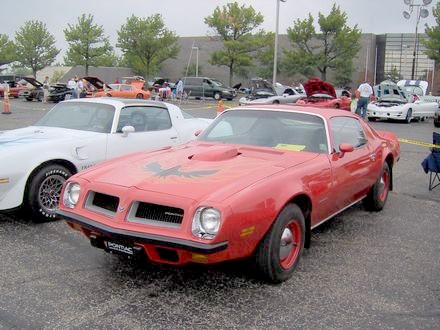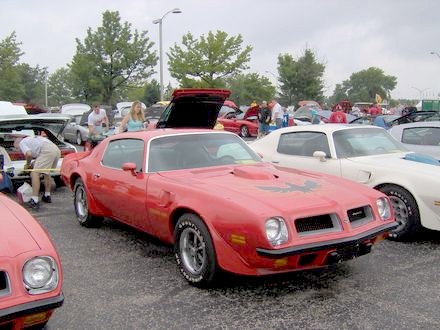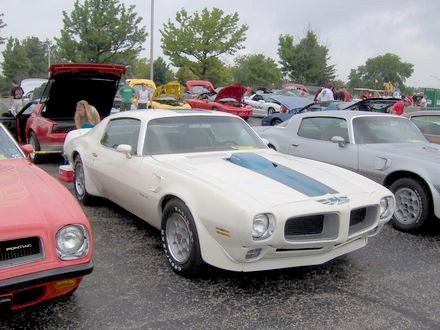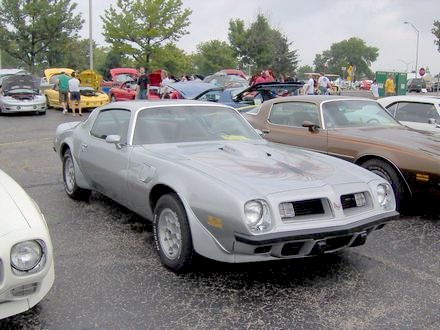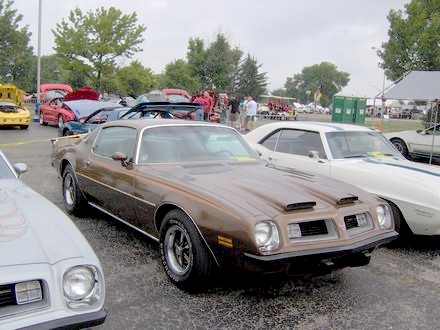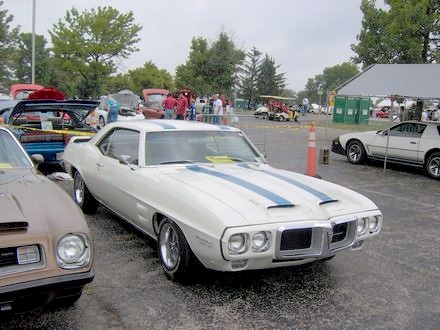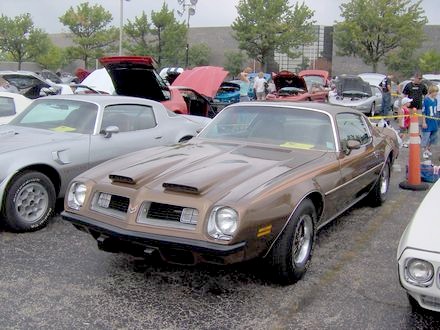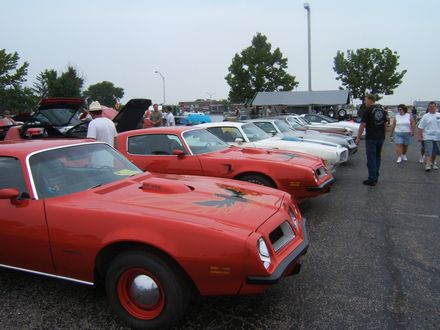 Here's the GM Heritage Collection Pontiacs: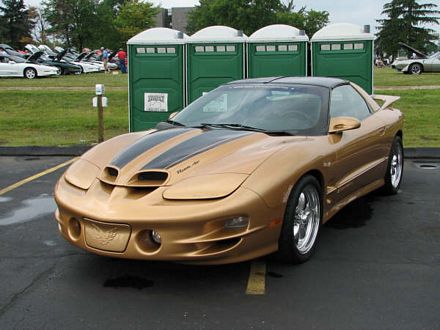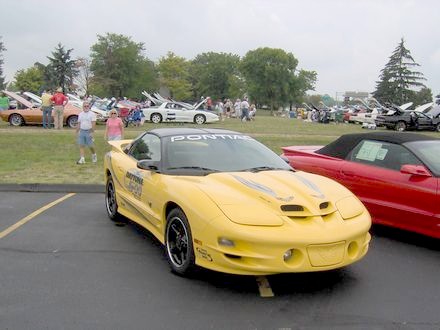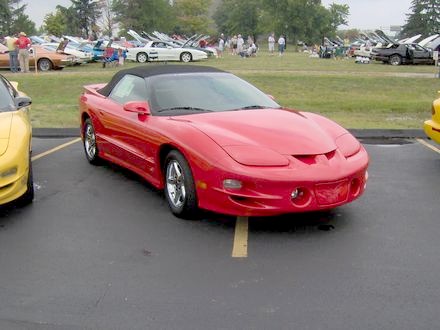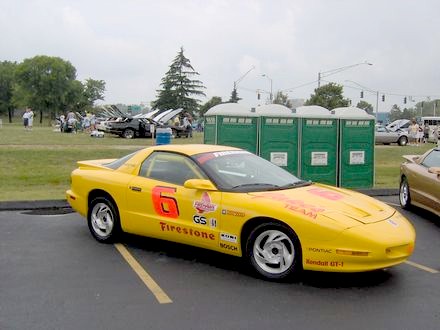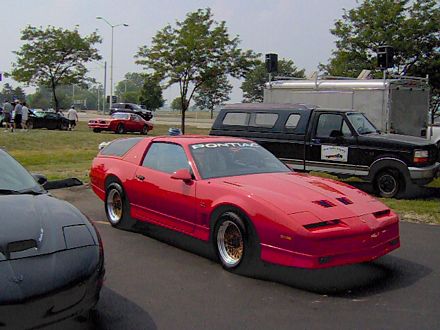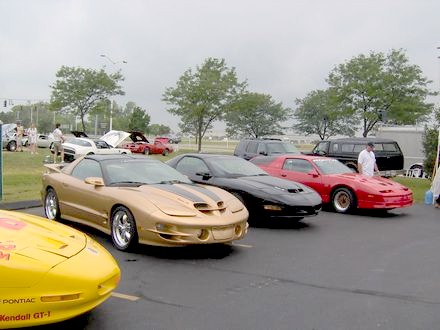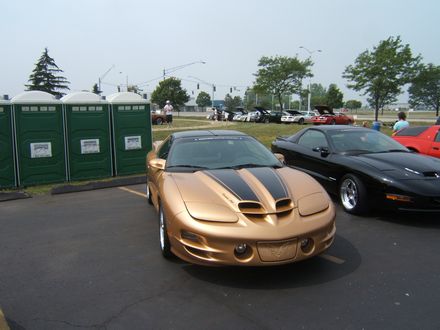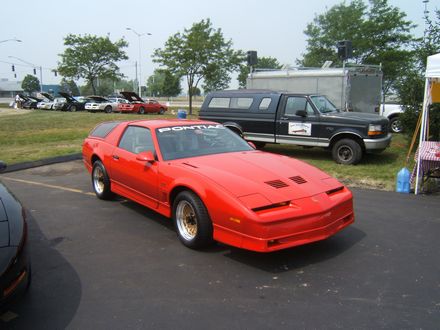 When we left the show site Saturday afternoon (just as the monsoon was about to hit), we did cruise through the Ford dealership to look at the 2007 Mustangs... hey, GM's not making Trans Ams anymore and I do like Mustangs...check out the new GT Appearance Package for the 2007's...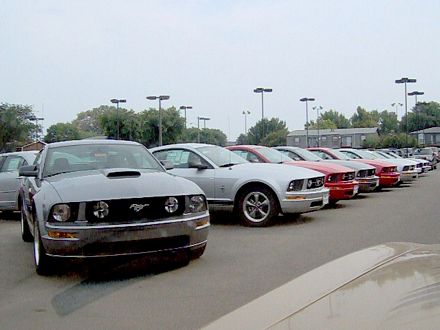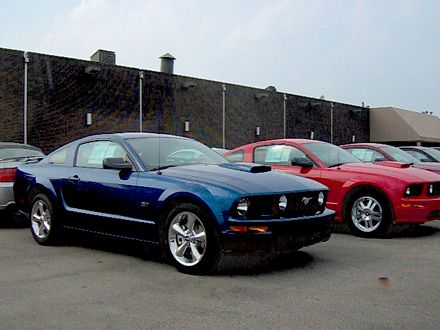 Unfortunately, Team Hoghead did NOT make it to Tipp City. By the time Joe and I delivered parts to customers and got back to the hotel, it was RAINING. Those who made it to Tipp City earlier did have a little time to enjoy the cars and the town before the deluge hit. The evening wasn't a total loss, we met back up with the TAC folks and sat around the pool at the Fairfield Inn again and had a great time.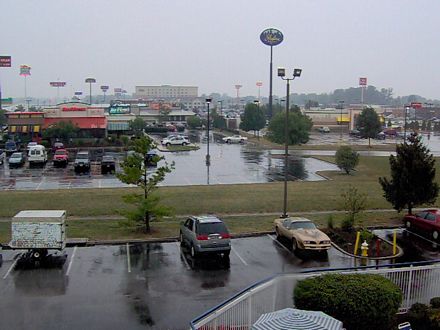 Let's not forget about the Trans Am Mini Nationals!! These guys put a HUGE effort into setting up such a great display of plastic and die cast Firebirds, Formulas, and Trans Ams along with other memorabilia.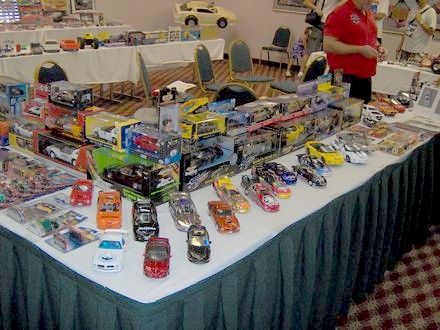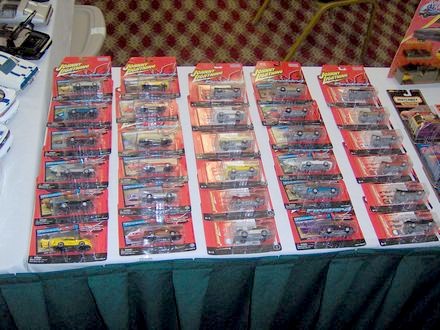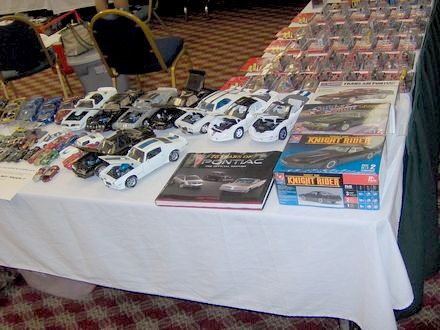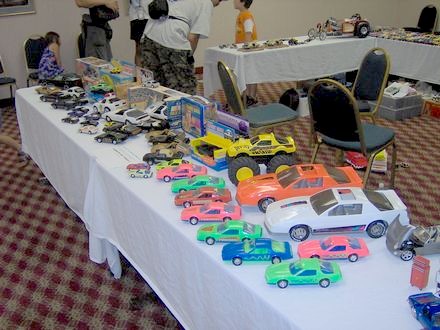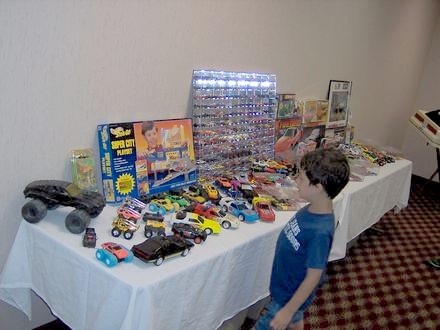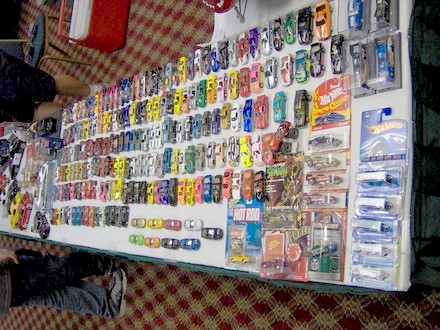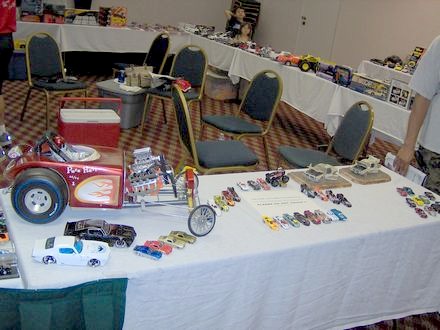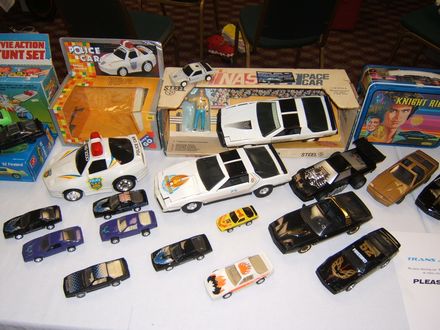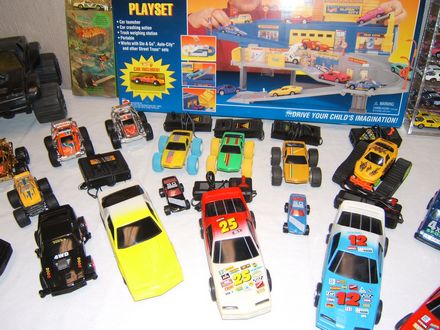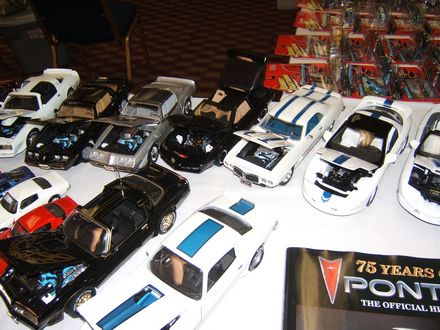 We finally had to load up and head home. We saw a LOT of traffic on I-75 North...thankfully, we were going SOUTH!! We made it back up to the top of Clinch Mountain again so we stopped for a piece of vinegar pie before heading home.
Let the countdown begin for the 2007 Trans Am Nationals!!