2004 Trans Am Nationals
Saturday Pictures
Saturday was a great day, hot and partly cloudy. The chance of rain scared a few folks off the field.
Class A
Here's some of Class A (first Gen Stock).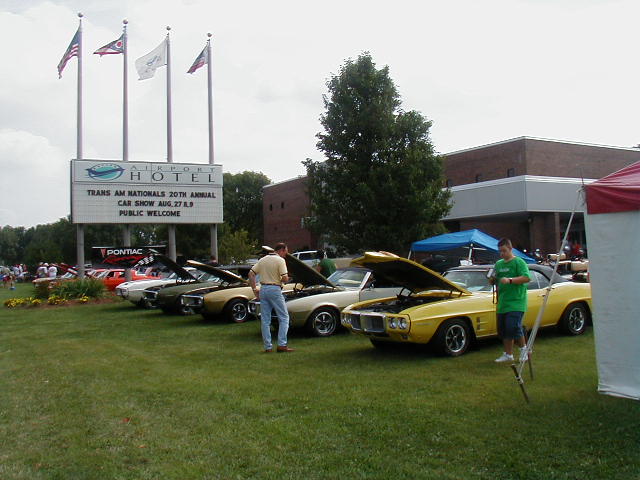 Class B
This is class B, 1970-76 Stock. This is the most competitive class at the Nationals, at least in my opinion, because of the value of the cars. We left early, but I heard one of these orange 76 455's won "best of show".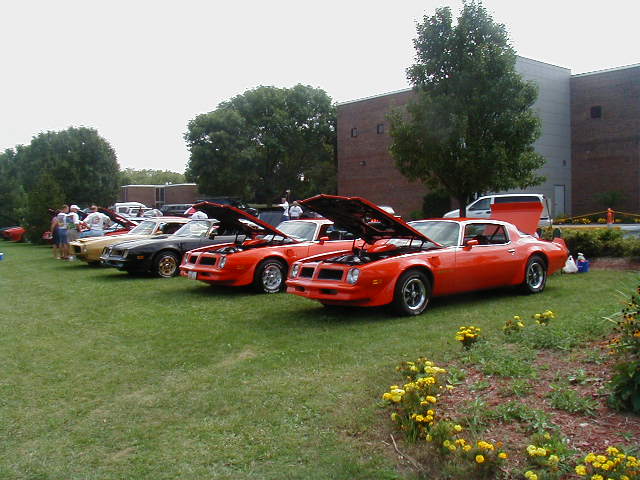 Ultra-rare Super Duties and 455 HO's are kind of the "norm" in this class, which is pretty bizarre.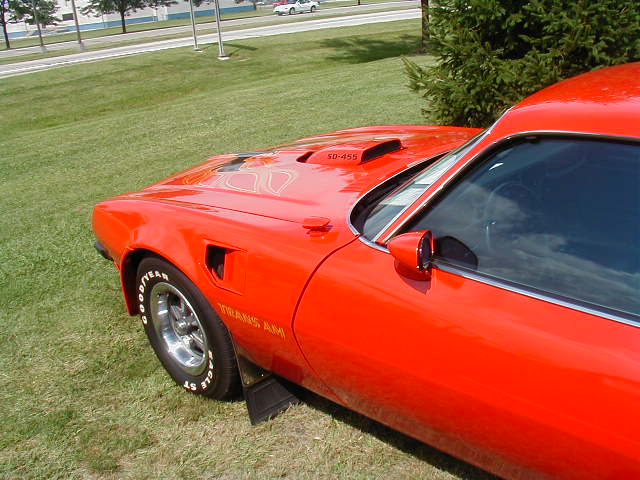 There were a couple of unusual items in Class B. First, this tan Formula with Cordova top. I haven't seen this color before at all.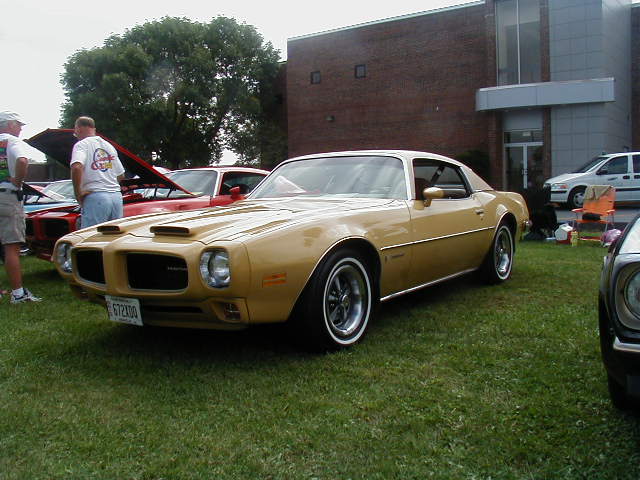 This gold 1973 Formula had just 4000 miles and the original air in the tires. This car still smelled new inside.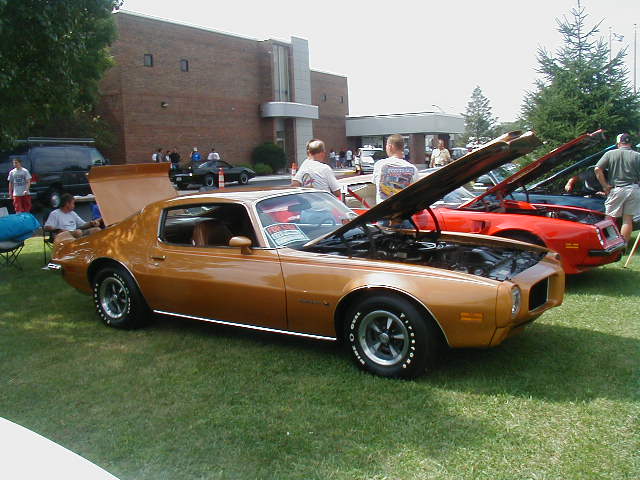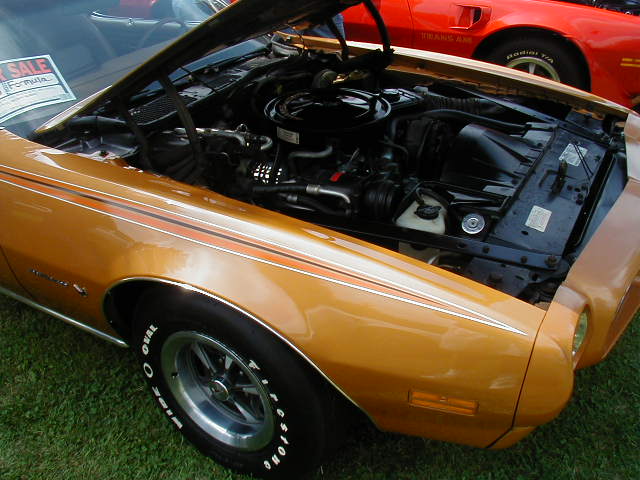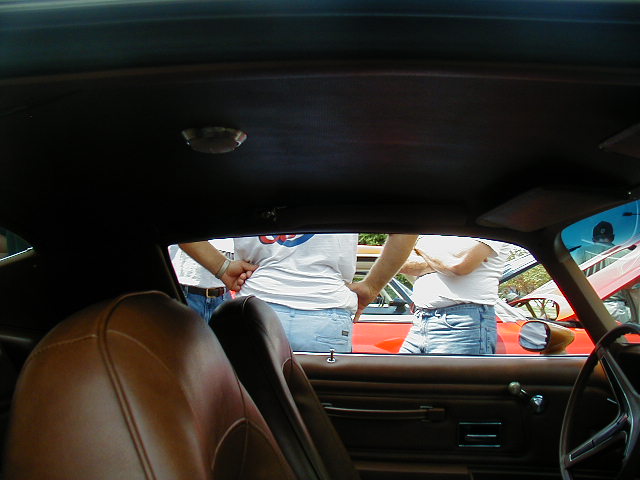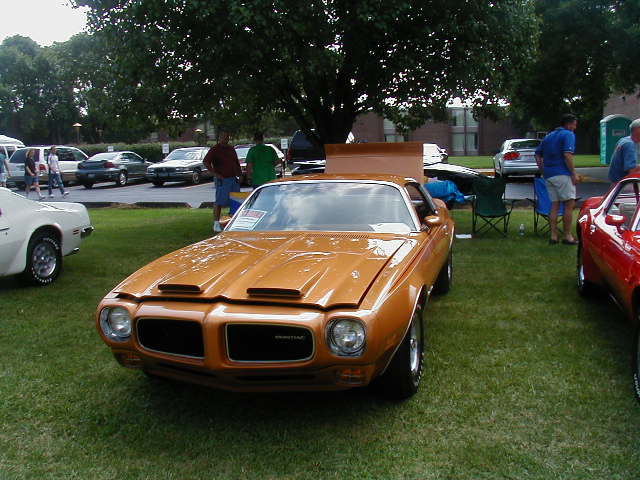 Here's a new girl at the Nationals that everybody wanted to see. Bill and Mary Howell just finished a Ram Air IV 4-speed restoration (one of the 88 cars). This car has its original numbered block, which according to Bill is pretty unusual.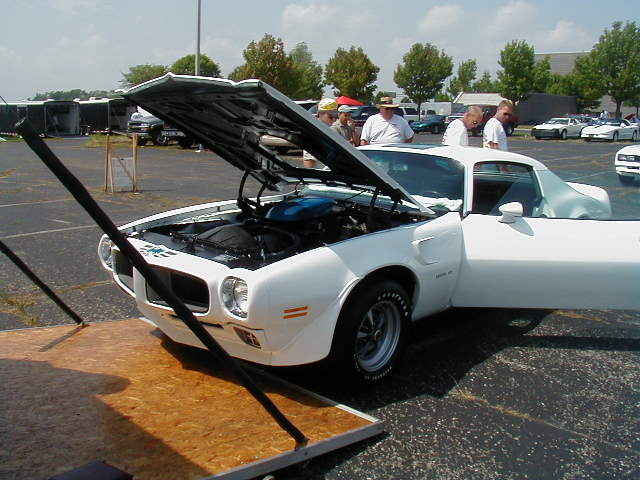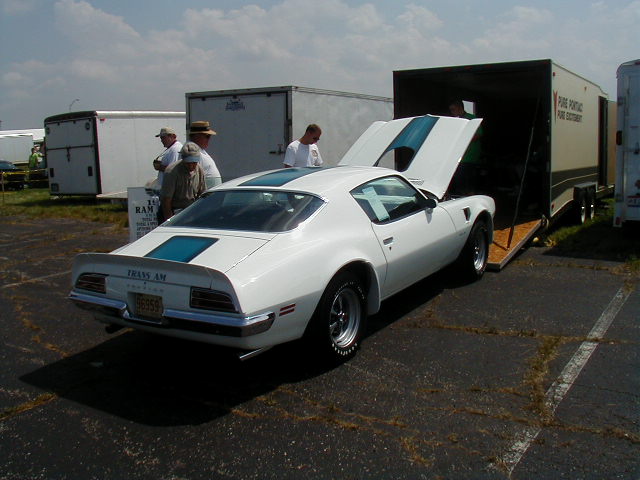 Bill Claimed he wouldn't park this car on the grass (it has a bunch of bare metal in it), but he wasn't serious, as you'll see in the Sunday pictures.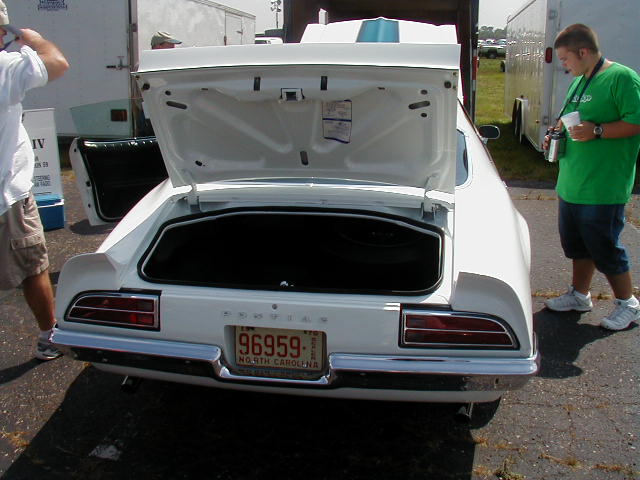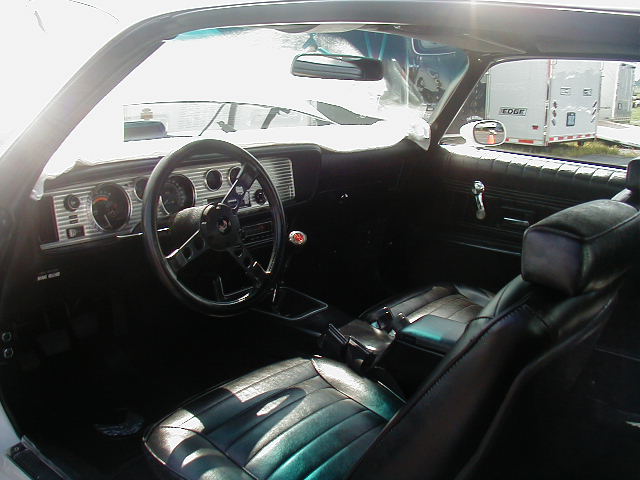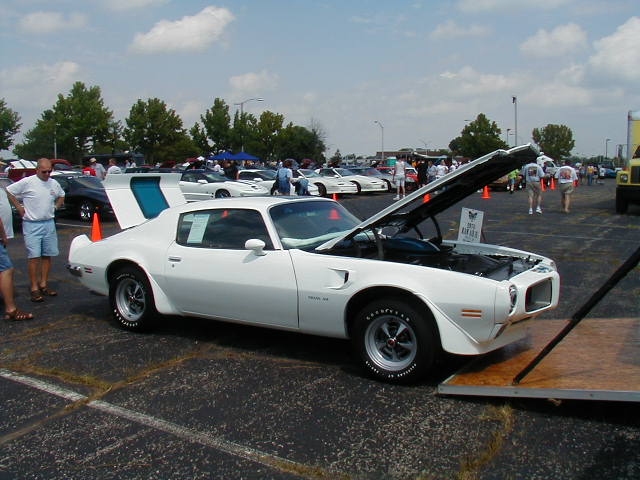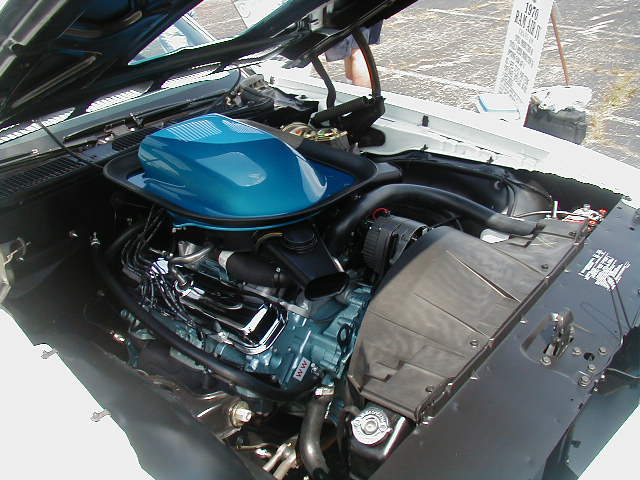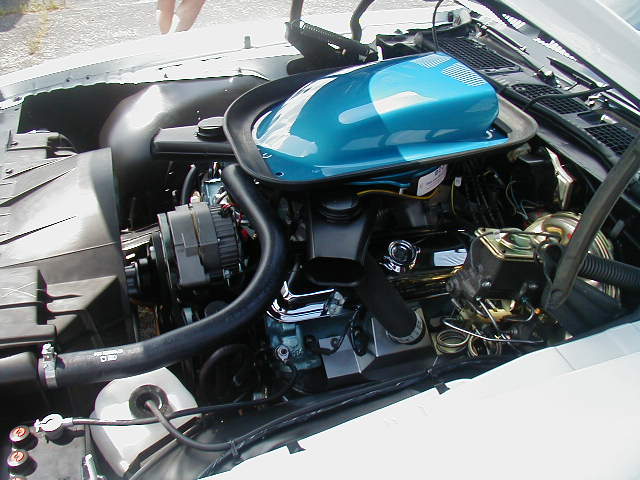 Steve Ames told Bill and Mary there's not supposed to be a Ram Air IV decal.
Modified Classes
Here's Motleyfan's car in awesome shape, followed by some other late 70's T/A's in "modified" class.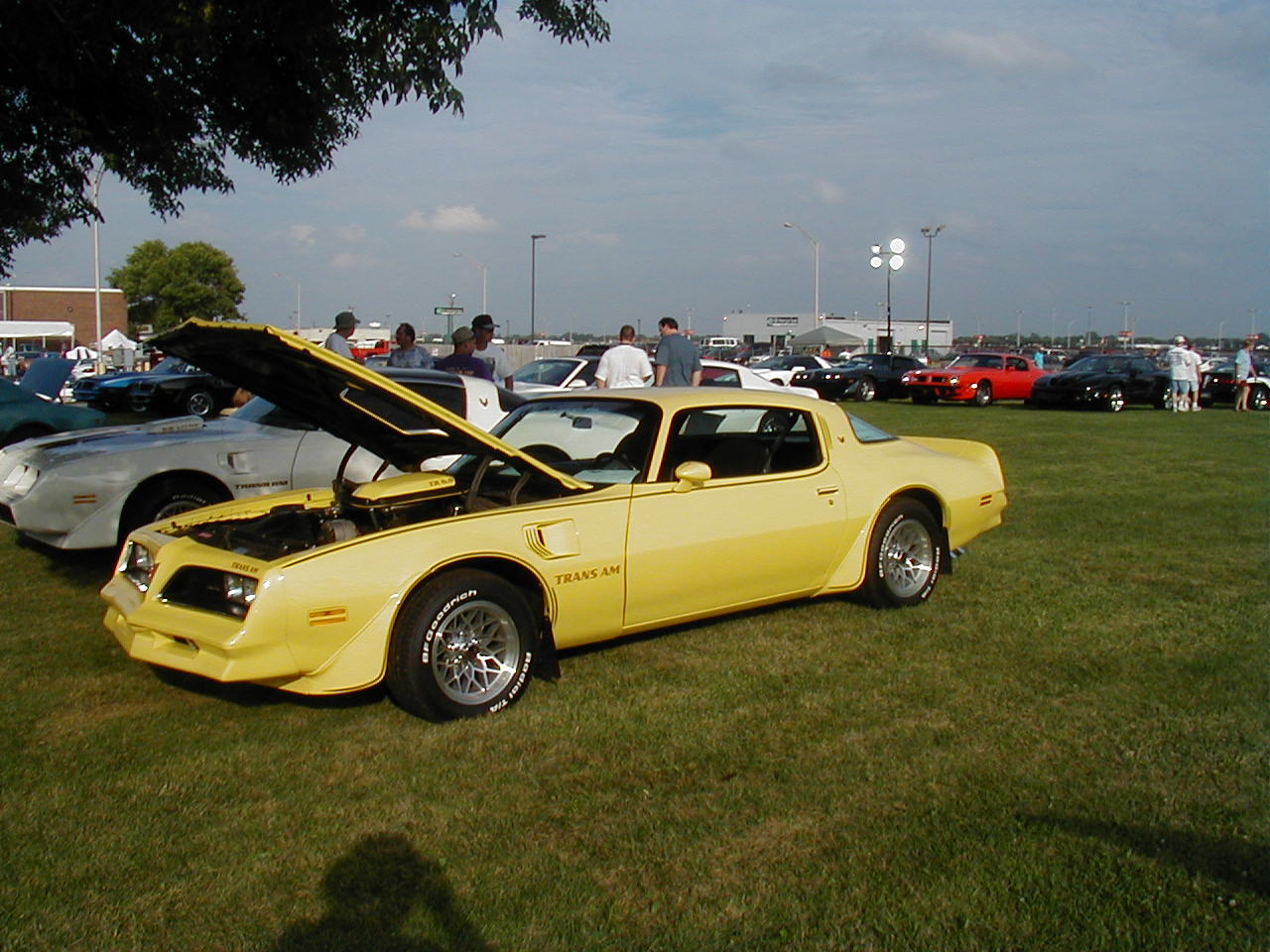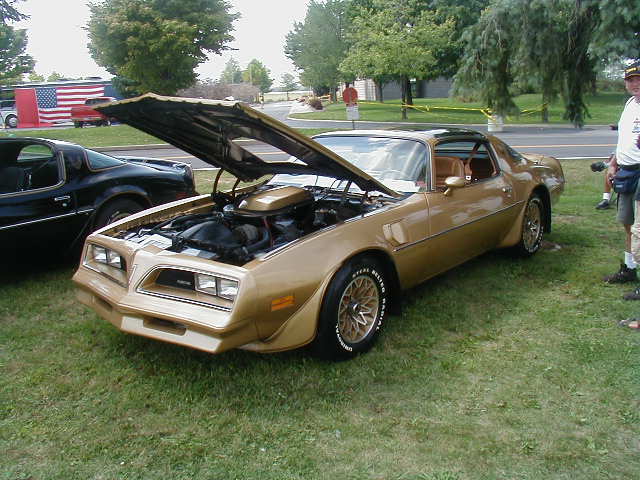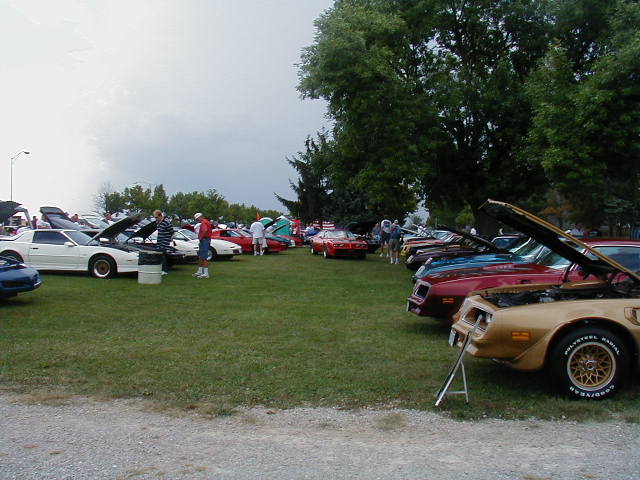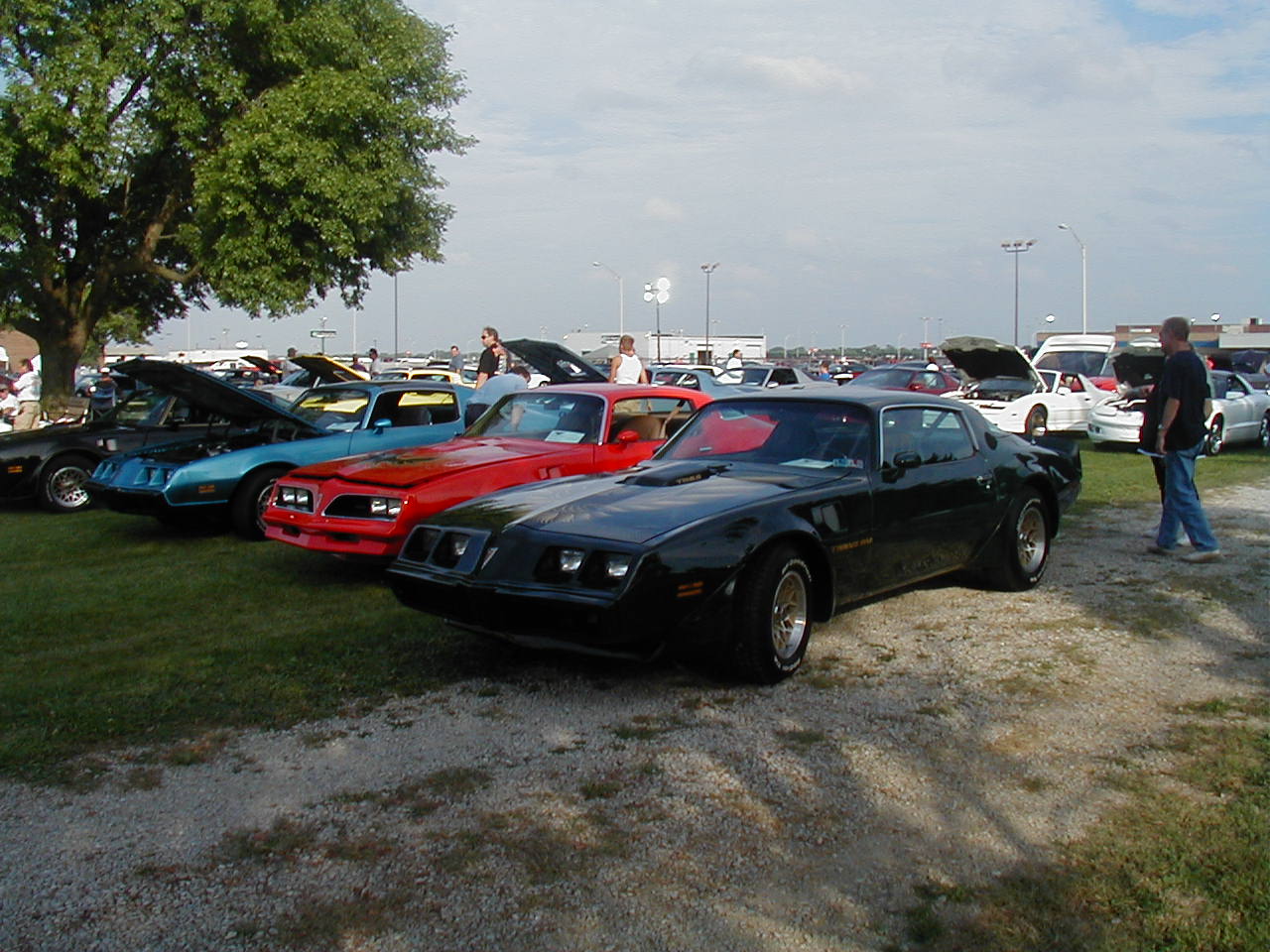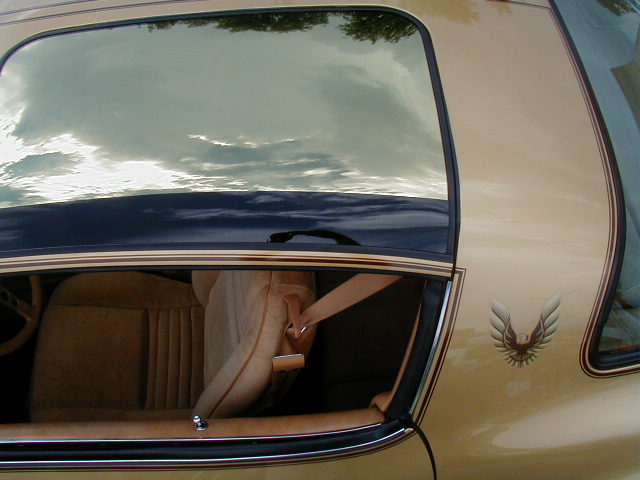 This Y88 gold edition 4-speed was beautifully restored. We had never seen it before. I think it's the best Y88 I've seen, but it's back in the modified class because some areas were way too slick. Kinda makes you sad, but I guess that's part of restoring a car.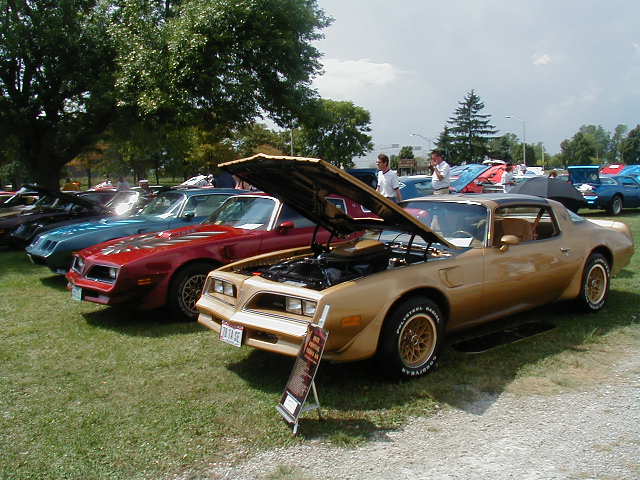 "Custom" Classes
Below are some of the cars in "custom" class. "Juliet's Dream" is a 1979 Y84 Special Edition Convertible. I'm not sure who Converted it, but it was looking good at the nationals with a new top.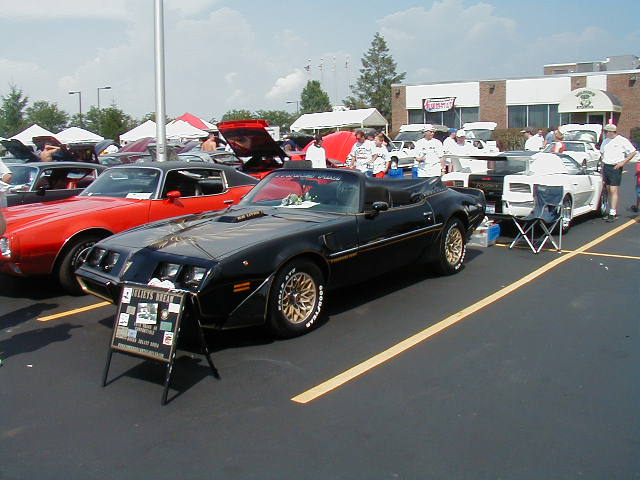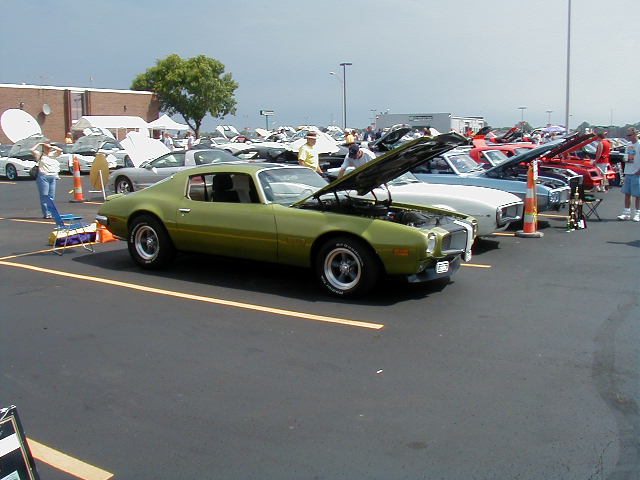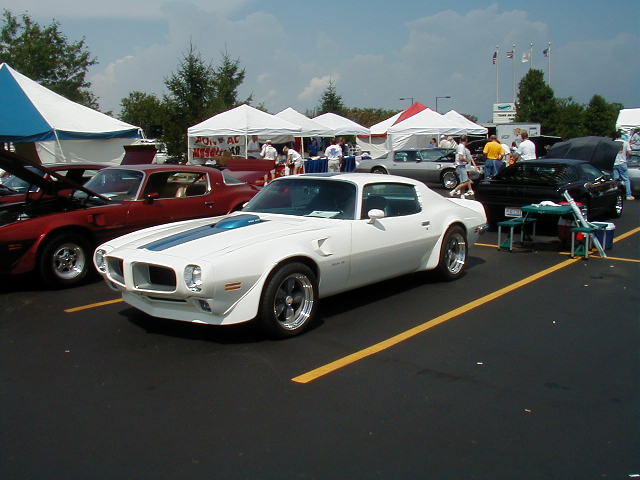 Here are the Pontiac factory cars. The red convertible was the last Firebird built (sniff)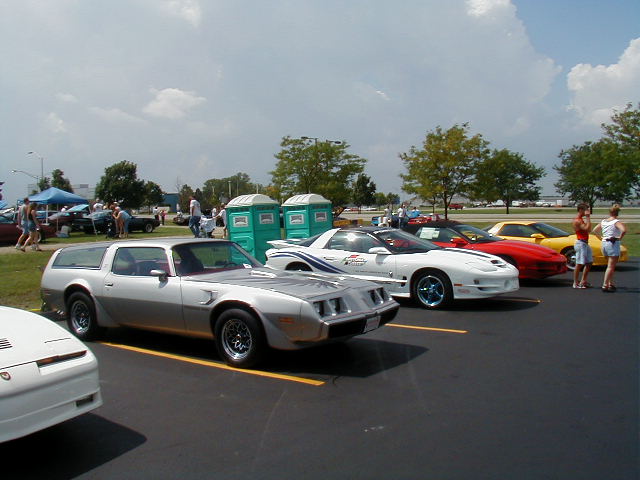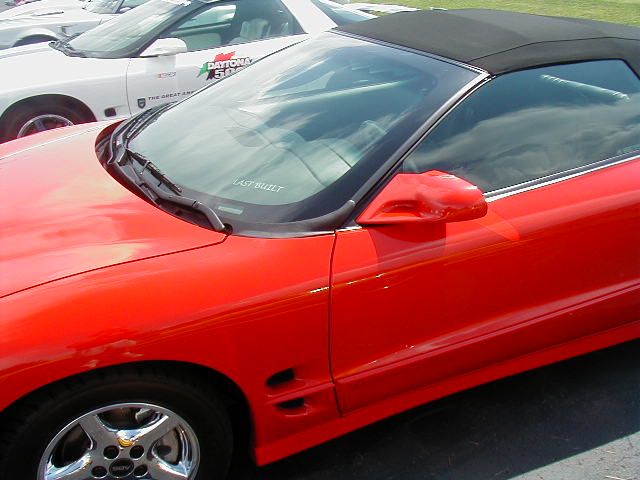 Anniversary Row
Since it was the 20th anniversary Trans Am nationals, and would have been an anniversary year for Trans Ams as well, all the Anniversary cars were pulled out of the classes into a special "subshow". These were lined up chronologically beside the airport hotel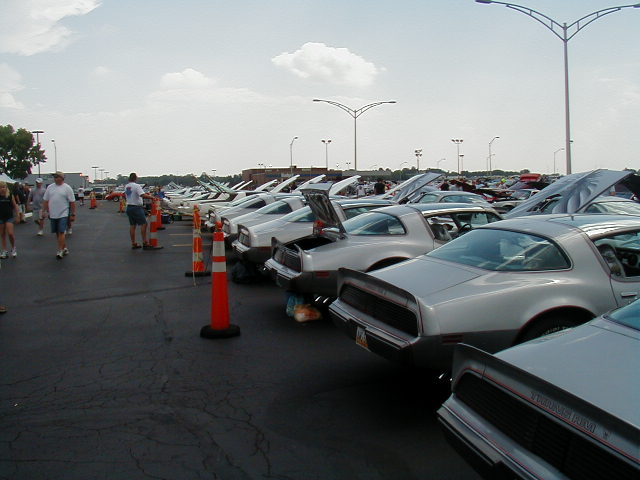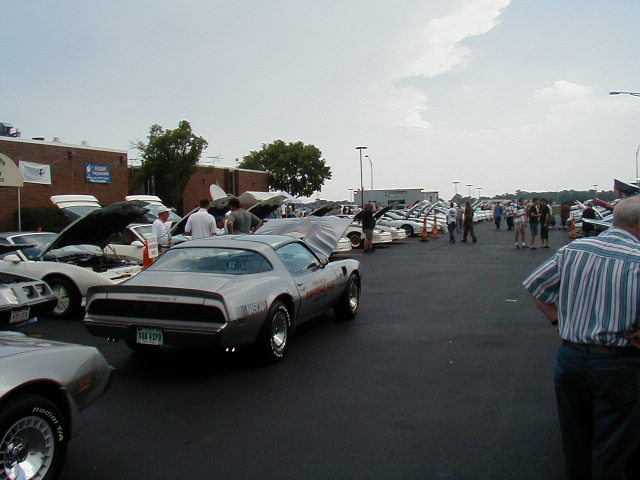 Class C
These cars are in Class C, stock 77-78, and Class CC, stock 79-81. These were separated for the first time this year. Plus, with the 79 TATA's extracted from class CC, these classes were smaller than usual. The red WS6 I think is Gary Lisk's.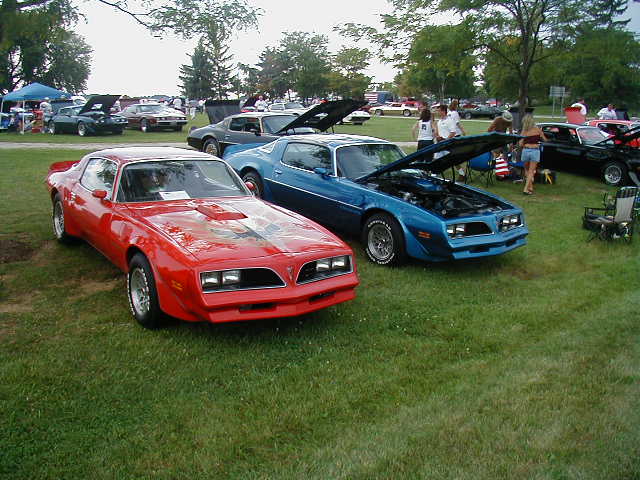 This Red 77, last year's Class C 2nd place, belongs to Terry Best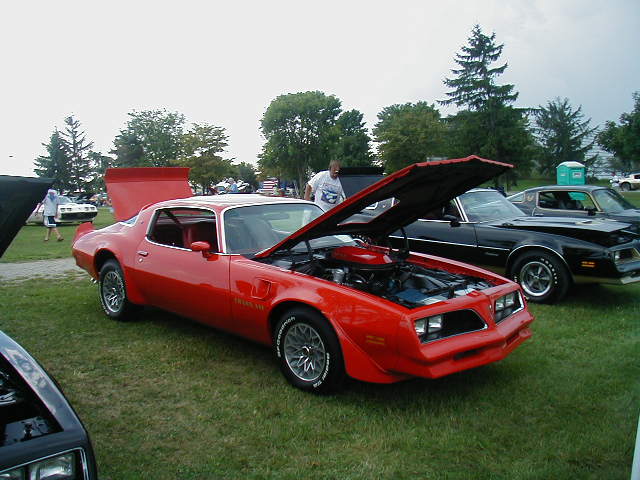 These two are Eric O'Dell's 77 SE and Joe DiCicco's 1978 W50 Formula. His was the only 77-78 Formula in the show, and one of only two W50's of any year.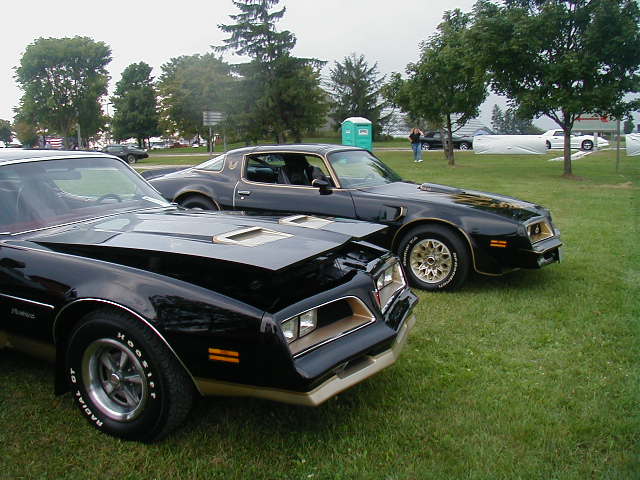 A few shots from the mini Nationals